Sharp and bright, gooseberries are a glorious fruit you can grow at home and make into a delicious gooseberry compote, amongst other things. Add your compote to a sponge cake with cream for a delightful filling or use your gooseberries in drinks, tarts and ice-creams. They're simple to grow outdoors, happy in a bit of shade, and not fussy about soil – perfect for gardens big and small.
The first berries to ripen in June will always be a bit sharp but are delicious for baking and crumbling or making into jellies and jams. Or leave them to ripen further on the branches for a few weeks until they are sweet enough to pull off and eat raw. A new gooseberry bush will produce a bowlful of berries the first summer, and 3-6kg of fruit each summer after that. If you love their month-puckering sharpness, it's easy to plant a bush and grow some of your own.
For now, if you've got your gooseberries at the ready, here's a super simple gooseberry compote recipe, along with a few other tasty treats.
Simple gooseberry compote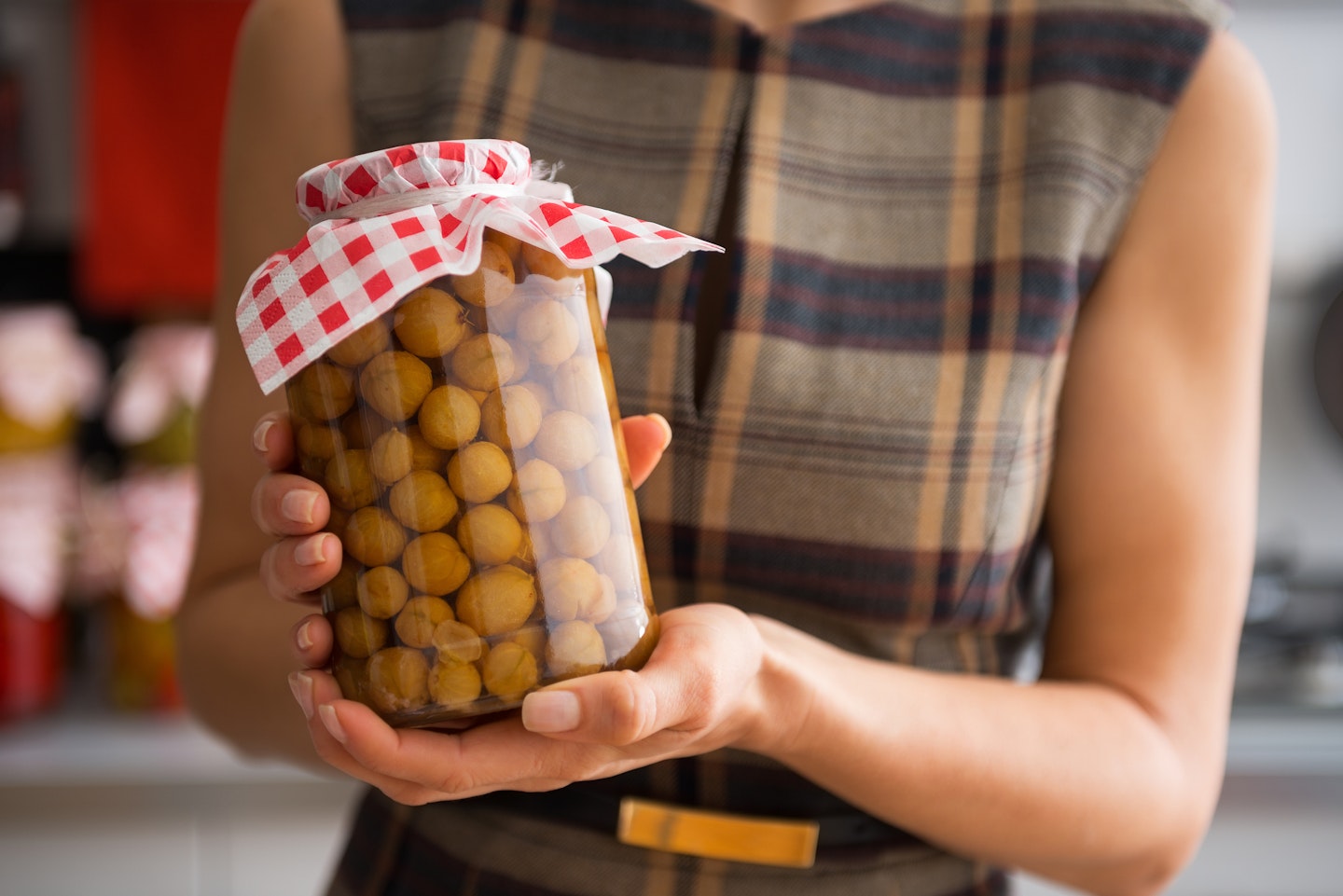 Ingredients:
• 500g gooseberries
• 100-150g caster sugar
Method:
Pop the gooseberries and 100g of the sugar in a saucepan with a splash of water and bring to a simmer, stirring to dissolve the sugar. Cook over medium-low heat until the fruit is soft, then push through a sieve into a bowl. Add more sugar to taste and leave to cool. They're delicious with...
Honey - swirl a spoonful into warm fruit.
Ginger - grate fresh ginger in with the sugar.
Elderflowers - drop a flowerhead into the pan.
Almonds - toast, dice and scatter on top.
Hazelnuts - coarsely chop and scatter over the fruit for a quick pudding.
Chocolate-dipped gooseberries
Ingredients:
• 500g gooseberries
• 200g dark chocolate
• Chopped almonds
Method:
1. Put some water to boil in a saucepan.
2. Break chocolate into a heatproof bowl over the pan, not touching the water. Stir.
3. Dip each fruit by the stalk into the chocolate once melted. Roll in the almonds. Let set on greaseproof paper.
Lazy gooseberry sundae
Ingredients (for four):
• 500g sweet, soft gooseberries
• 500ml tub frozen yogurt
• Elderflower cordial (optional)
Method:
1. Alternate layers of frozen yogurt and fruit in a glass and fill to the brim. We'd recommend a strawberry or elderflower frozen yogurt - it tastes great with gooseberries. Buy your own, freeze some fat-free Greek yogurt, or try your hand at this option from Carnation.
2. Drizzle over a little elderflower cordial (undiluted).
Tip: Add some crushed biscuits to the base for extra crunch.
Summer gooseberry fruit salad
Ingredients:
• 100g caster sugar
• 250ml water
• 200g strawberries
• 200g raspberries
• 200g redcurrants
• 200g blackcurrants
• 100g gooseberries
Method:
1. Make a simple syrup by melting the sugar into the water in a pan, stirring until it dissolves over a gentle heat.
2. Tip the fruit into a sieve and rinse. Hull and quarter the strawberries and top and tail the gooseberries, but leave them whole. Put all the fruit in a bowl.
3. Pour over the cool syrup and scatter with violas or other edible flowers.
Gooseberry clafoutis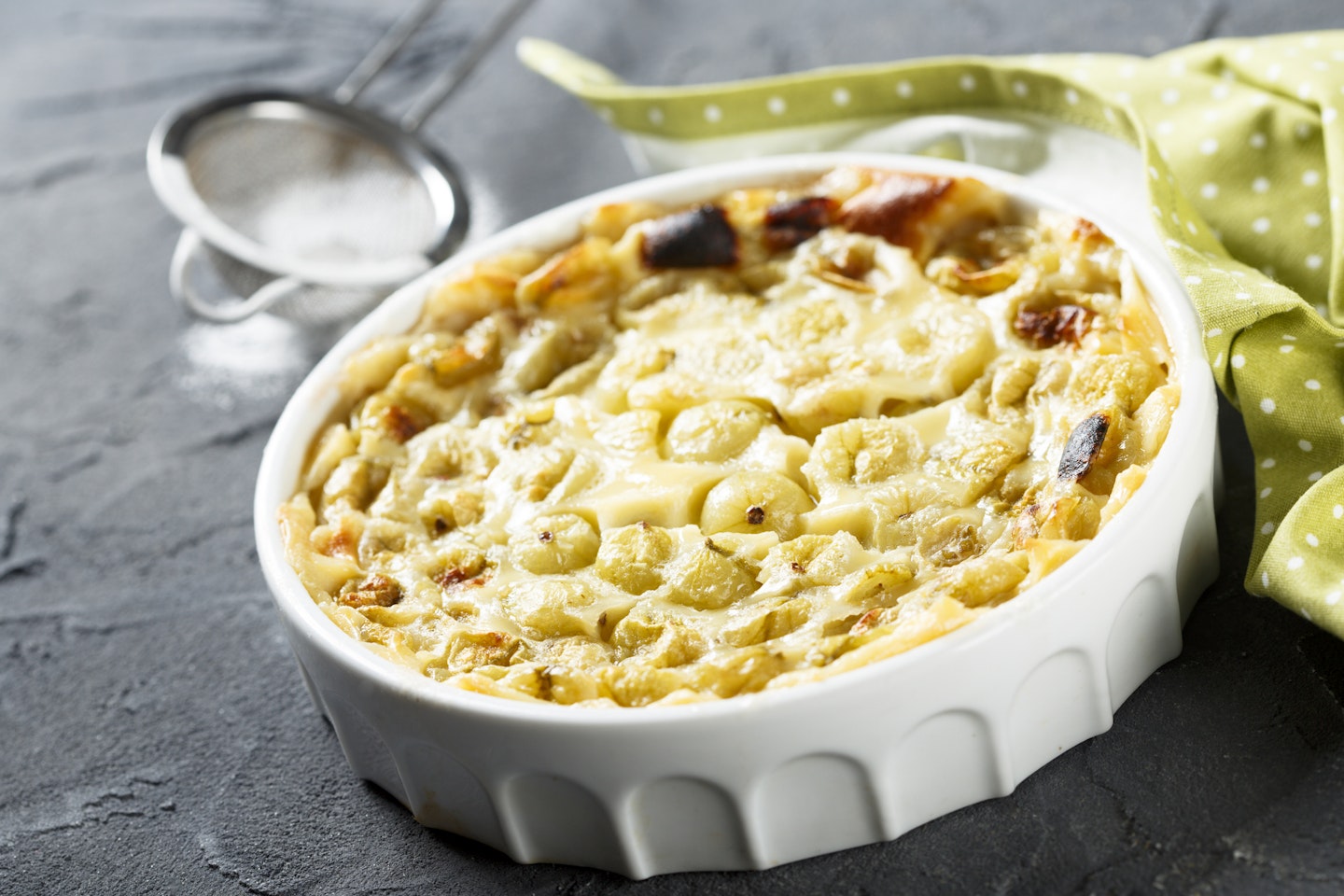 Ingredients:
• 350g gooseberries
• 30g butter
• 60g caster sugar
• 3 eggs
• 60g plain flour
• 1/2 tsp. baking powder
• 300ml milk
Method:
1. Heat the oven to 180°C. Top and tail the gooseberries and scatter them into a 20cm non-stick fluted baking tin. Put this in the oven for five minutes to soften the fruit.
2. Melt the butter in a saucepan. Let it cool, then whisk it together with the eggs, flour and milk.
3. Remove the gooseberries and warm tin from the oven and pour the batter over.
4. Bake for 30-35 minutes. The clafoutis should set but still have a slight wobble. Serve warm.
Tip: Stick to one colour or mix green, red and yellow gooseberries for extra pizzazz.
What to read next:
Description
Discover everything you need to know to make your outside space look fantastic, quickly and
Eleanor Weaver is the Deputy Homes & Garden Product Editor for Modern Gardens, specialising in outdoor furniture, décor, and tools. She's always looking out for inspiration online for stylish and affordable designs, and enjoys spending time in nature.