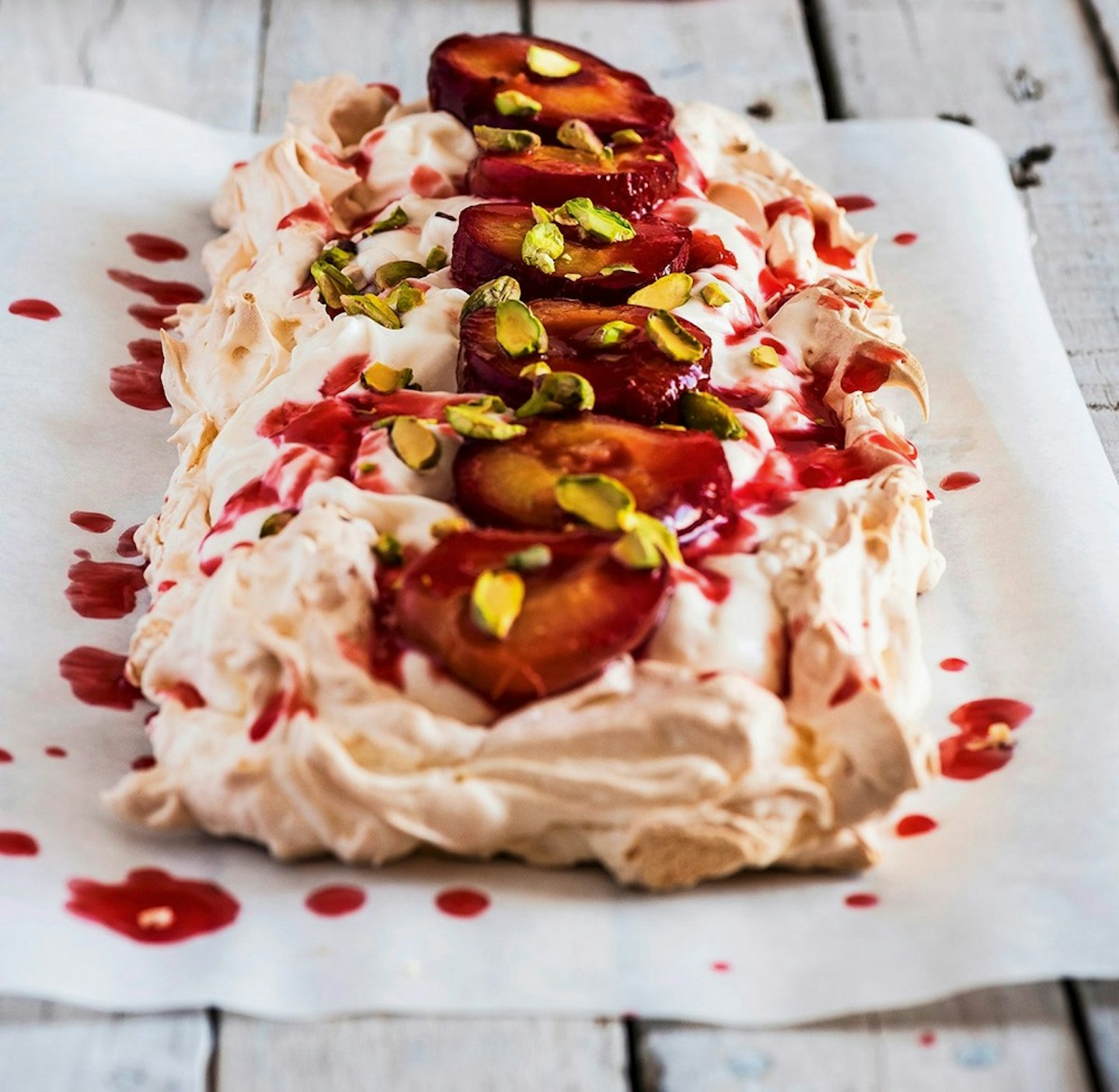 INGREDIENTS
For the pavlova:
4 egg whites
250g caster sugar
1 teaspoon cornflour
1 teaspoon white wine vinegar
1/2 teaspoon of vanilla extract
For the filling:
200ml double cream
6 plums, stoned and cut into wedges
Handful of pistachio nuts
WHAT TO DO
Preheat oven to 150c gas mark 2.
Grease a baking tray and line with baking parchment.
In a spotlessly clean bowl, whisk the egg whites with an electric beater until soft peaks form. Add the sugar, spoonful by spoonful, until the egg whites look glossy. Add the cornflour, vanilla extract and vinegar. Spoon the mixture into a piping bag with nozzle.
Pipe into a rectangular shape.
Bake in the oven for one hour. Switch off the heat and allow to cool completely inside the oven. Remove and put on a flat plate.
To make the filling, whip the cream, arrange the plum slices on top and sprinkle with pistachios and a little extra demerara sugar, if liked.