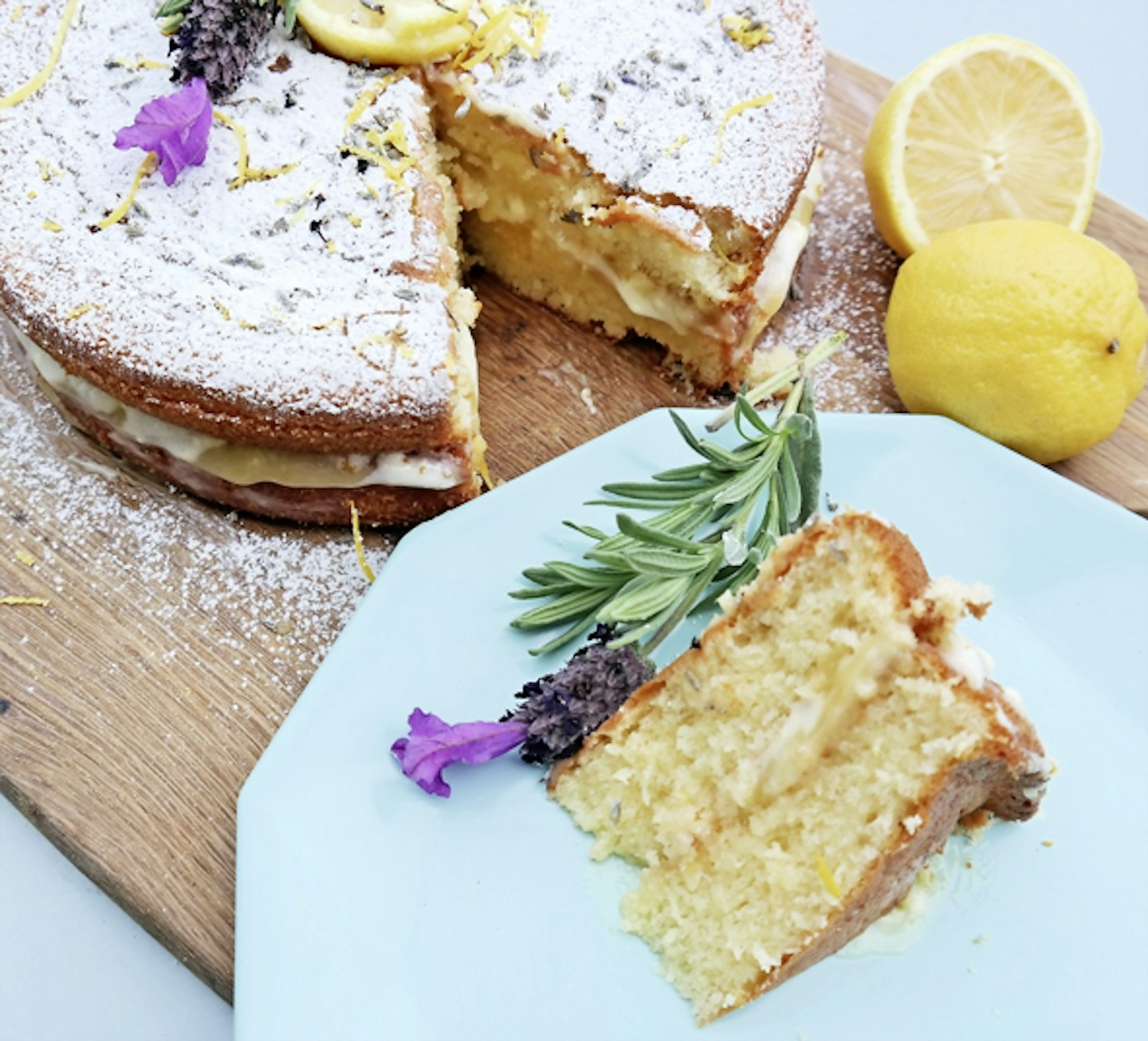 WHAT YOU WILL NEED
160g self-raising flour
225g unsalted butter
225g caster sugar
60g ground almonds
1 tsp baking powder
1 tbsp creme fraiche
4 eggs, beaten
Pinch of salt
FOR THE FROSTING
55g full-fat cream cheese
150g icing sugar
Fine zest 1 lemon
1-2 tsp lavender extract
4 tbsp lemon curd
Lavender to decorate
Preheat the oven to 180°C (fan). Grease and line two 20cm round tins.
Sift flour, baking powder and salt into a mixing bowl then add the almonds.
Cream butter and sugar until fluffy. Slowly add eggs, fold, and add creme fraiche. Spoon equally into the tins.
Cook for about 25min, then cool.
To make the frosting, stir the cream cheese until smooth. Add icing sugar.
Fold cream cheese, lavender extract and zest into butter. Spread frosting and lemon curd on one cake half.
Sandwich halves together, dust with icing sugar and top with lavender.
Check out more recipes and get inspired!