Rosemary and thyme are two of the easiest herbs to grow and they look lovely in the garden, where their intoxicating scent will attract butterflies and bees. Added to borders, they will thrive in even the poorest stony soil so you really can plant them and forget about them. Both will also flourish in a container filled with gritty John Innes compost and require little upkeep other than watering in very dry hot spells as they are used to a Mediterranean climate.
Keep fragrant pots near the house for easy picking to flavour and garnish summer dishes like roasted vegetables and salads. The pretty flowers of both plants – rosemary with spikes of lavender blue, and thyme a mass of delicate mauve, white or pale blue star-shaped flowers – add an attractive touch when used as a garnish for botanical inspired cocktails.
If you're pushed for time and haven't already grown your own, both are widely available, so it's never too late to add summer herbs to your garden!
IT'S COCKTAIL HOUR!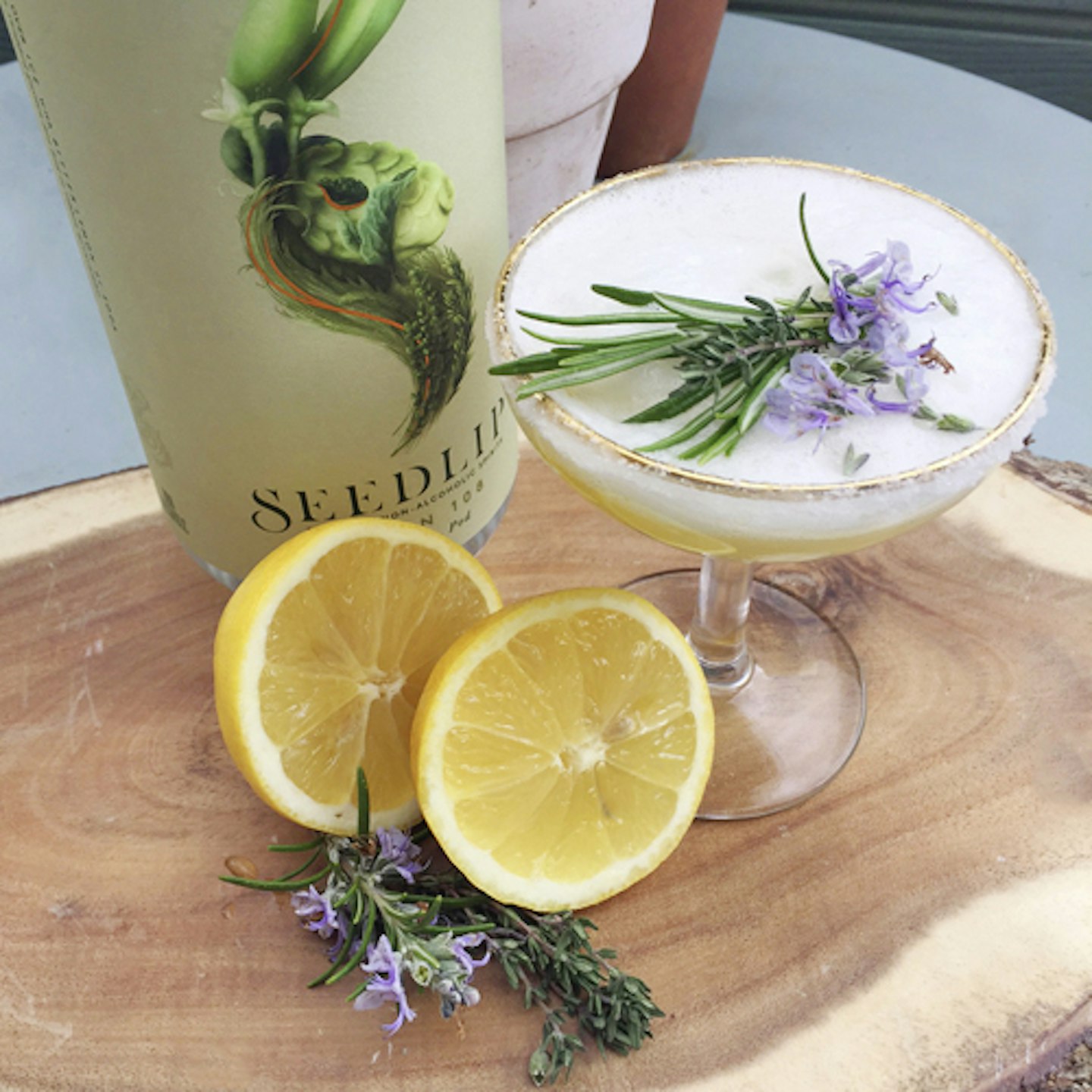 Garden Breeze Cocktail - Makes 2
YOU WILL NEED
50ml Seedlip Garden (non-alcoholic 'spirit', includes botanicals such as peas, hay, spearmint, rosemary and thyme, £27.99 for 70cl, seedlipdrinks.com)
35ml cloudy apple juice
Lemon slices and 15ml lemon juice
5ml cider vinegar
Dash of sugar
Dash of egg white
Sprig each of fresh rosemary and thyme, to garnish
WHAT TO DO
Rub the rim of each glass with a lemon slice and dip into the sugar to create a 'frosty' rim.
Shake the rest of the ingredients together in a shaker or large jar, reserving the garnish. Pour carefully into two martini glasses.
Snip off your sprigs of fresh herbs from the garden and use to garnish your cocktails. If possible, choose a rosemary sprig that's in flower.