If you are looking for the quickest and most convenient way to start grilling, gas BBQs are your best bet. Nothing screams summer as much as the smell of the best BBQs and grills drifting through the streets. In the UK, we aren't blessed with beautiful weather all summer long — so when it is hot, you know that BBQs will be in session everywhere.
Now that we can begin to use our gardens more and spend the day at the local park or beach, everyone is on the hunt for the best barbecue setups. Plus, we can't wait to show off our gardens and entertain guests at home with our favourite summer pastime.
Best gas BBQs at a glance:
• Best overall gas BBQ: Fire Mountain Everest 4 - view on Amazon UK
• Best portable gas BBQ: Char-Broil X200 Grill2Go - view on Amazon UK
• Best budget gas BBQ: Argos Home 2 Burner Gas BBQ with Side Burner - view on Argos
• Best gas BBQ for camping and picnics: Nexgrill 2 Burner Gas Table Top Grill - view on Amazon UK
As you can't try before you buy, when it comes to buying a barbie, we've done the hard work for you and assembled a list of the best gas BBQs, so you can get started on your alfresco feasts. Whether you have a big or small garden, we've got something for everyone. Plus, we've included some great BBQ deals for those who fancy a bargain.
The best gas BBQs in the UK
Best overall gas BBQ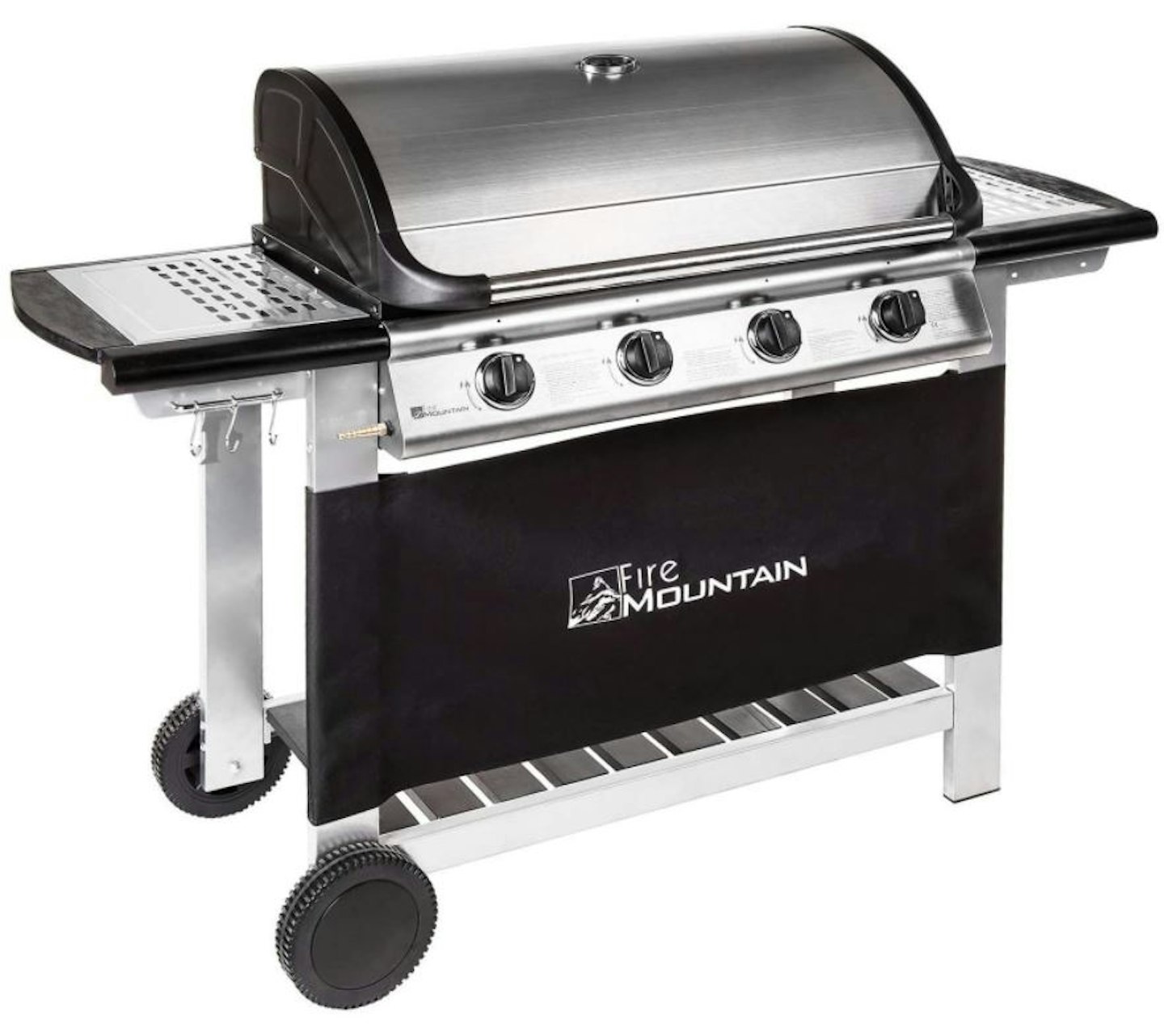 Amazon
Description
If you are looking for the ultimate gas BBQ, then this Mountain Everest Burner can tackle the
Pros
Lightweight and portable
Practical with easy cleaning
Premium quality components
Cons
Tricky assembly for some
Intense heat - beware
Best portable gas BBQ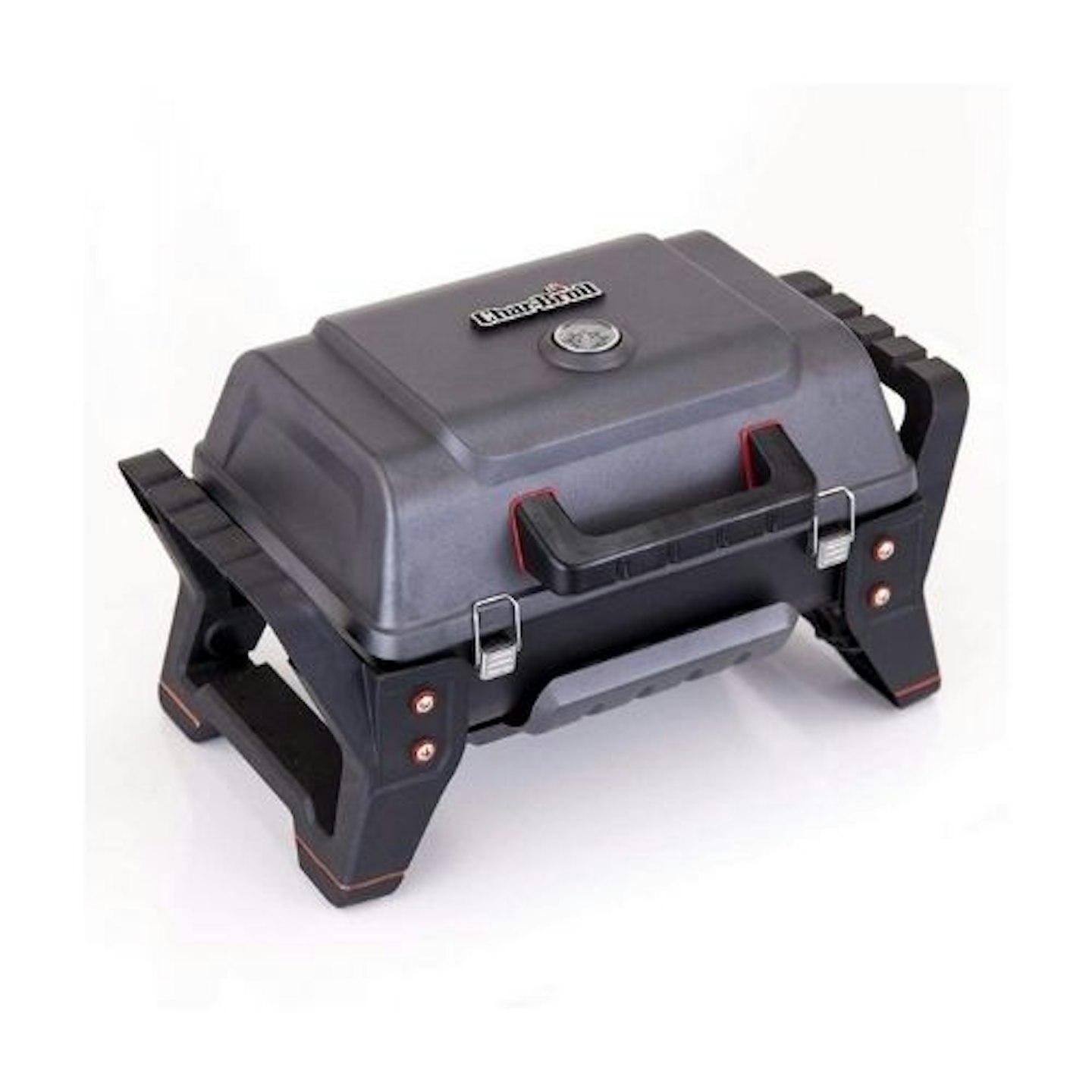 Amazon
Description
Are you after a BBQ that you can use in your garden and the park? With this Grill2Go, you can take
Pros
Easy to cook food easily with gauge
Simple to start with an electric igniter
High quality and easy to clean
Cons
Grate isn't easy to clean
Temperature can be hard to control
Best budget gas BBQ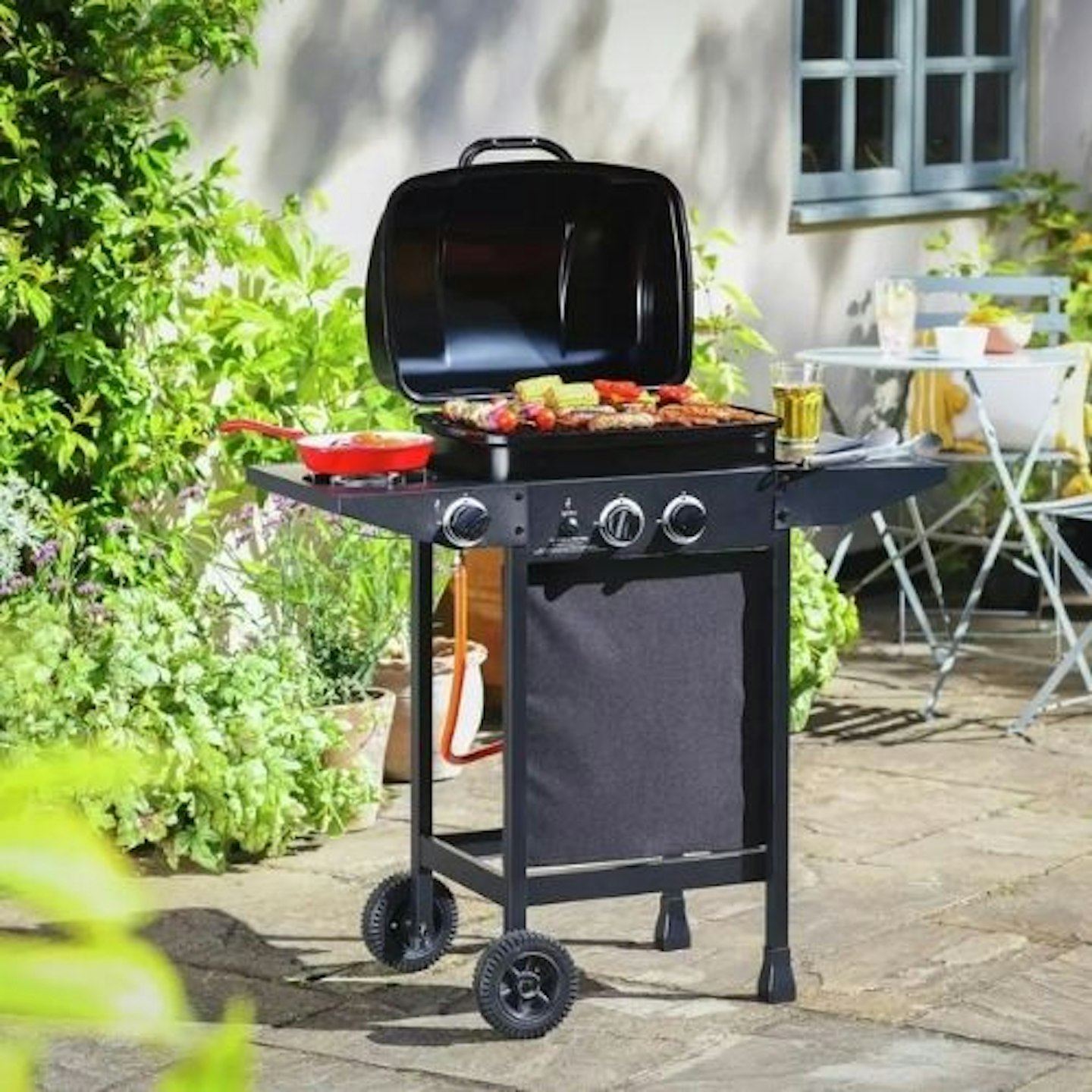 Argos
Description
Up your BBQ game this summer with this highly affordable gas burner from Argos. Designed with a
Pros
Perfect for feeding 6-8 people
A compact and organised design
Good value, portable and convenient
Cons
Self-assembly
Not as sturdy as expected
Best versatile BBQ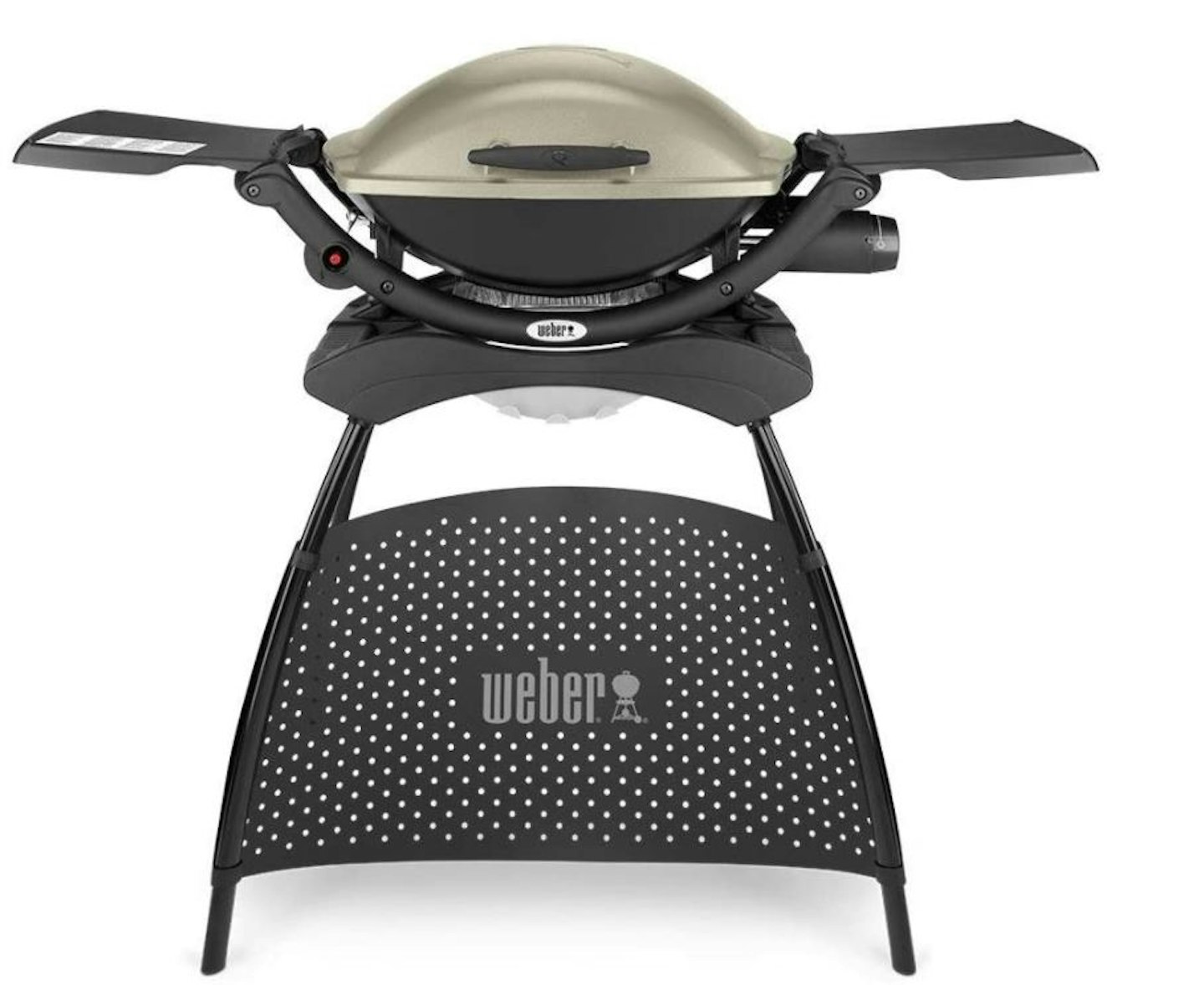 Amazon
Description
Weber products are known for their excellent build quality, and this gas grill is no different.
Pros
Easy to use and clean
Rust-resistant for year-round dining
Stylish and practical design
Cons
Not portable
A little flimsy for some
Best BBQ for camping and picnics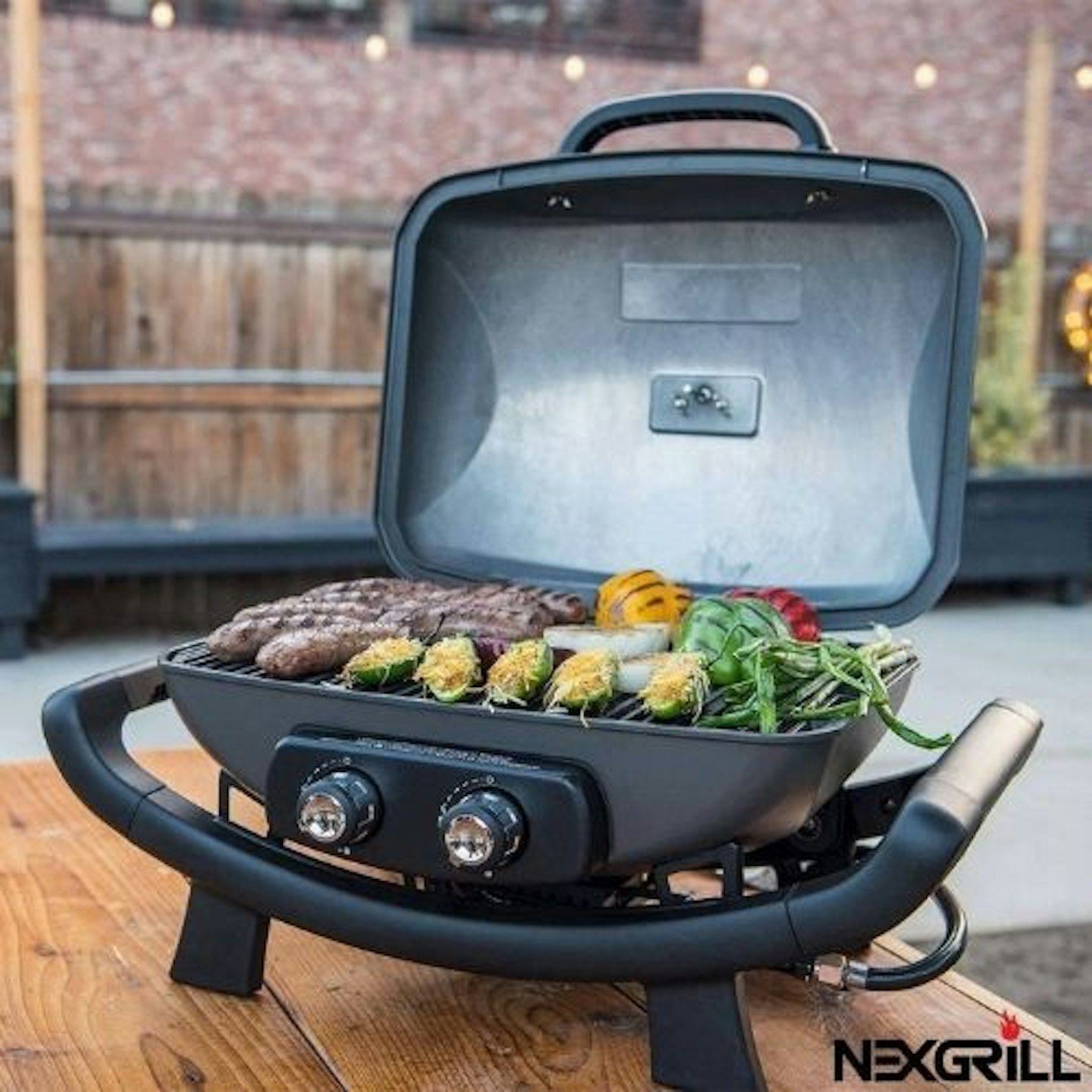 Amazon
Description
Ditch the disposable BBQs and invest in an excellent quality portable BBQ instead. This gas burner
Pros
No assembly required
Good quality, dishwasher-safe grills
Easy to store and use
Cons
Loud whooshing sound
Paint chips with certain cleaning methods
Best BBQ for flavour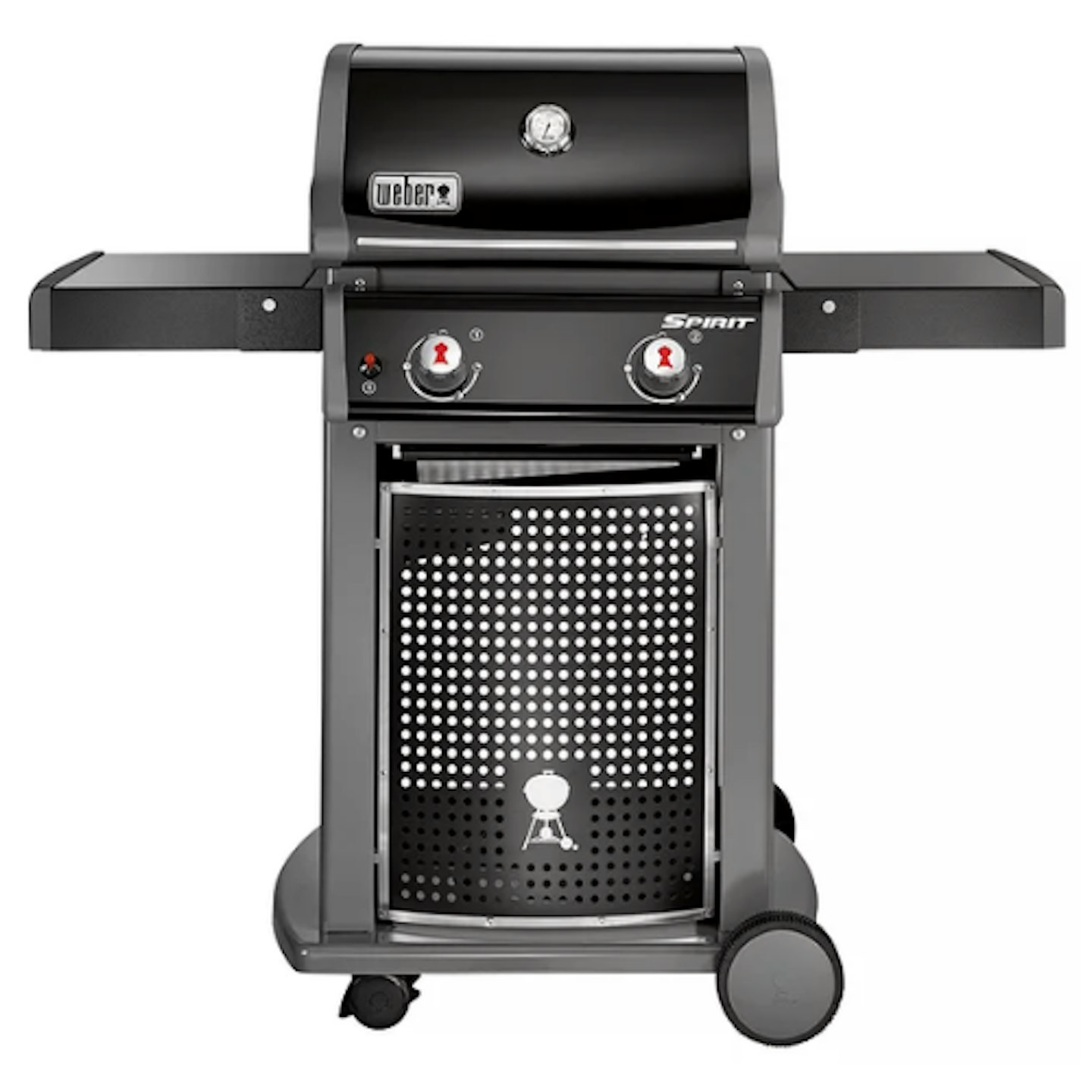 John Lewis
Description
For that gorgeous barbecue flavour, the Weber Spirit Classic E-210 has porcelain-enamelled
Pros
Great quality and easy assembly
Compact for storage in winter months
Portable and straightforward to use
Cons
The lighting switch is temperamental
Flimsy when being moved
Best BBQ for easy assembly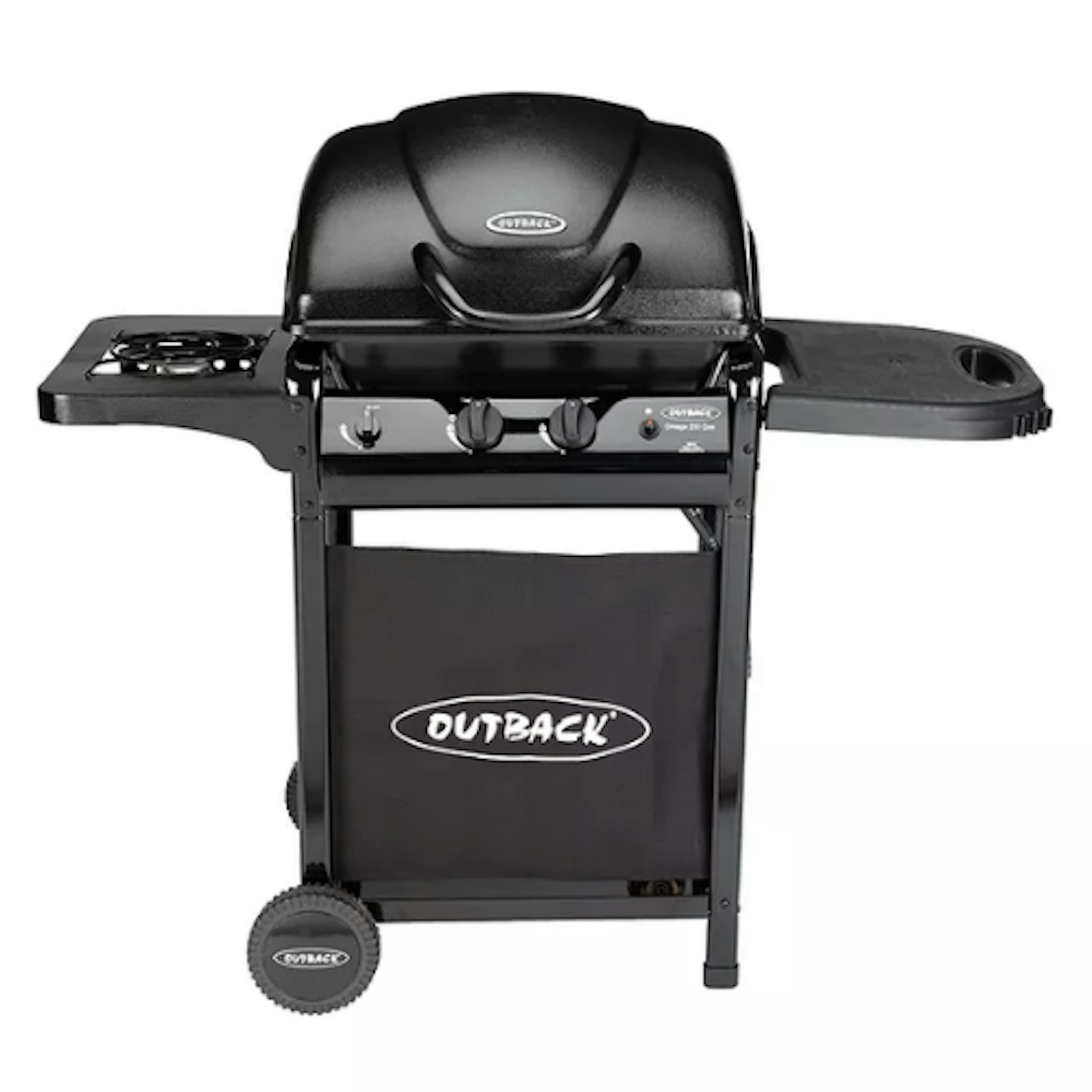 John Lewis
Description
With a fantastic-sized grilling area to cook for the whole family, it's surprising how easy this
Pros
Easy to assemble and robust
Fast and simple ignition
Transportable and convenient
Cons
The gas connector was tricky to fit
How to choose a gas BBQ
Storage space — You'll not just need to think about how much storage your BBQ comes with but where you will store it in the colder months when not in use. Do you have a shed? A garage? If it's a tabletop BBQ, you may even have somewhere inside.
Side trays — These are usually on either side of the grill and provide more space to your BBQ for food prep. Some side trays also have a side burner but come with a cover to convert it into a worktop. It's not a necessity, but can be useful.
The number of burners — The more burners a BBQ has, the larger it will be. They also allow you to cook more food at once. If you have a large household or like having gatherings, then they could be useful.
Size — Are you looking for a gas BBQ that will cook up family feasts? Or do you want something small and compact? Think about how many people are in your household and the size of your garden to determine what size BBQ you should go for.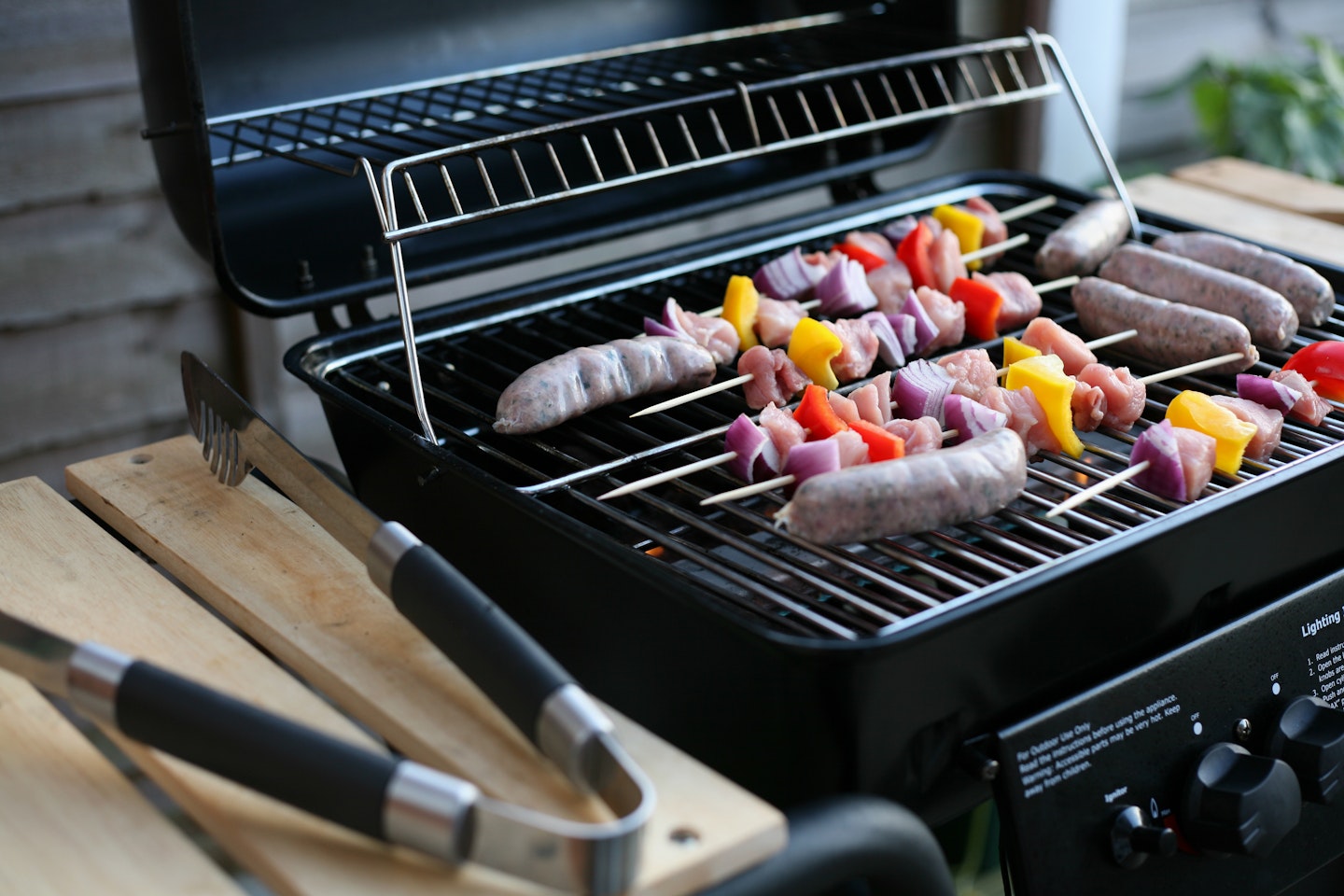 FAQs
Are gas BBQs better than charcoal?
The best part about gas BBQs is that there is very little wait time as they reach a cooking temperature almost immediately. If you like to grill outdoors frequently, then a gas BBQ is a great trade-off. However, if you can't choose between the two, you can always opt for a hybrid BBQ.
Benefits of using a gas BBQ include:
They're easier to clean up: No more disposing of ashes and coals; gas options are tidier and more straightforward to clean than a charcoal BBQ which can get rather messy.
It cooks quicker: You do not need to wait for the barbecue to heat up for a long time, as it will reach the ideal cooking temperature in no time.
It's cheaper to run: The upfront cost may be more pricey. However, in the long term, gas barbecues are a more affordable alternative to using a charcoal BBQ, which requires a new batch with every use.
Better temperature control: There are no flare-ups with gas burners, so there's no need to worry about incinerating your sausages.
Easy to ignite: Even though part of the fun can be getting the coal to light, gas burners take a different type of fuel that is a much faster and more convenient way to cook.
Where can you buy gas from in the UK?
If you have purchased a gas BBQ, you will need to buy something to fuel it with. Below, we've listed a few examples of online shops that will deliver gas canisters straight to your door:
Can a gas BBQ catch fire?
When using a gas BBQ, ensure you have an extinguisher, gloves and safety equipment with you in case of an emergency. Make sure you give your BBQ a proper cleaning; otherwise, grease can ignite a fire. If this does happen, make sure to turn off your BBQ.
How long will a gas BBQ last?
Depending on the model, most gas BBQs can last anywhere from 5-15 years. If you keep your BBQ sheltered from rain and bad weather, it will have a long life span. BBQs are made for outside conditions, but like all products, even the good ones need to be taken care of.
Before purchasing a BBQ, read through the reviews. This will also give you an idea of how long it will last.
To best take care of your grill, clean it frequently and read the care advice in the model's instruction book.
Are gas BBQs safe?
Gas BBQs are completely safe when they're used properly. Here are some tips to make sure you are using the BBQ safely and correctly:
Always inspect the BBQ before you start cooking - do not use it if it appears to be damaged.
Never leave a BBQ unattended under any circumstance.
Ensure the tap is switched off before changing over the gas.
Never use a gas BBQ inside or in an enclosed space, as it could expose you to the possibility of carbon monoxide poisoning.
If you have a feeling there is a gas leak, turn it off immediately.
For more safety tips, check out the Gas Safe Register, which has published some great advice and tips on staying safe while using gas equipment.
What to read next:
Description
Discover everything you need to know to make your outside space look fantastic quickly and easily,
Ellen Kinsey is a Senior Health & Wellness Product Writer for Modern Gardens, specialising in sustainable living and health. She lives and breathes all things natural health, cooking and nature.