Gone are plain and dull utilitarian gardening gloves. Here is a list of our favourite stylish gardening gloves that mix fab and function for optimum style while still doing the dirty work!
Whether you are a horticultural expert or are beginning to dabble in a spot of gardening, your hands should feel well protected, comfortable and warm. With so many stylish gardening gloves on the market, you do not need to comprise fashion for comfort. From simple and sophisticated to floral and fun – here are the best gardening gloves in 2022.
The best stylish gardening gloves
Description
These gorgeous bird-themed garden gloves are perfect for any wildlife lover. Designed with floral
Description
Whether you are buying for yourself or a green-fingered friend, these gardening gloves are as
Description
Embrace the outdoors with these luxurious gardening gloves from Garden Glory. Combining style and
Description
Slip into these elbow-length rose embroidered gloves next time you do a spot of gardening. Not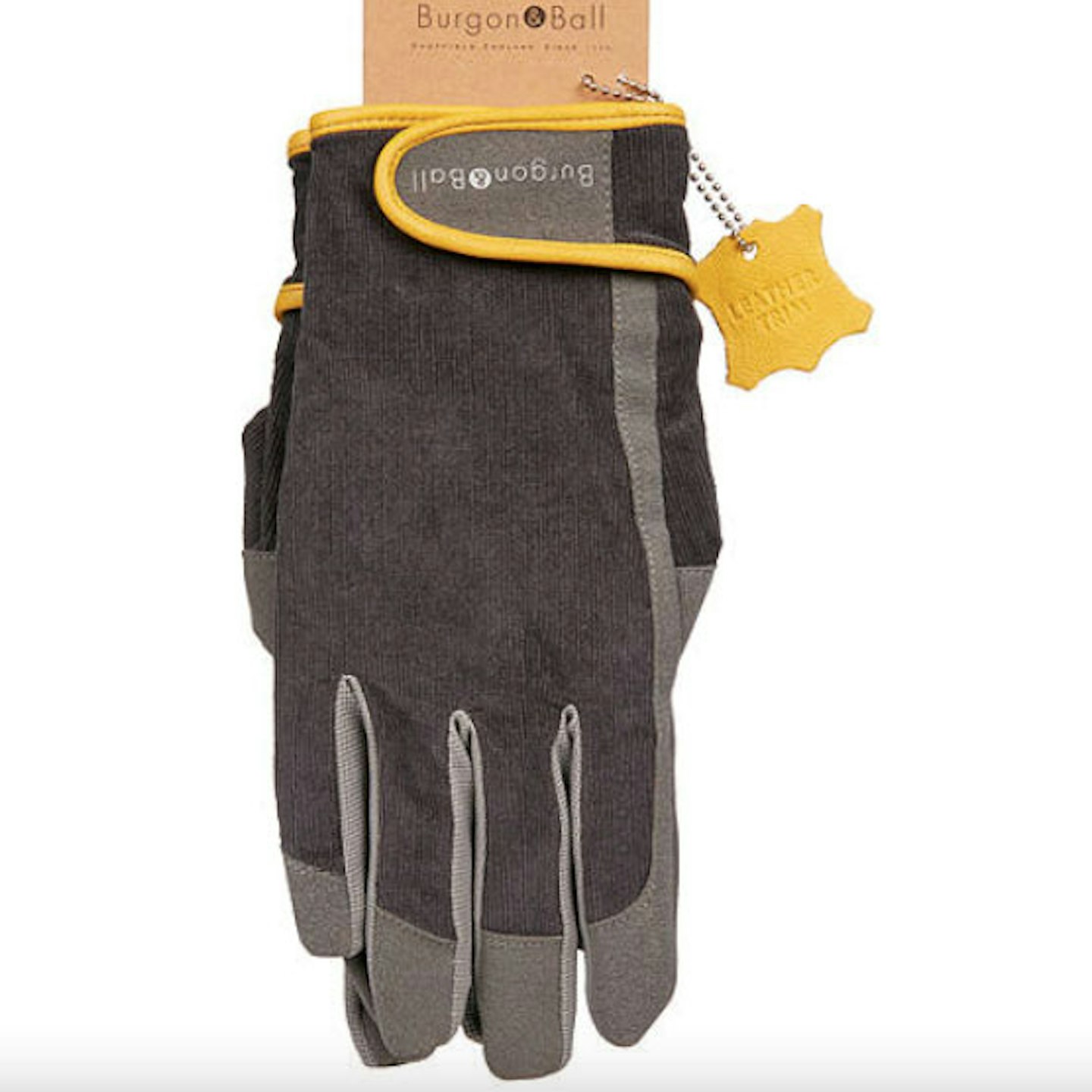 john lewis
Description
These two-tone grey gloves come in L/XL - perfect for men to give a helping hand around the
Description
This set by Morris & Co. not only provides you with lightweight patterned gardening gloves but
Description
Town and Country master gardener gloves are designed to have a textured grip for water and dry
Description
If you are looking for gardening gloves for all seasons, these gloves from Briers will be ideal
Description
Designed in the UK and widely recognised as The World's Finest Gardening Gloves, these gloves from
Why do you need gardening gloves?
Gardening gloves not only protect your hands but keep them warm and dry. They prevent your nails from getting dirty, they stop you from getting blisters and calluses and can prevent prickly bushes, shrubs, and thorns from scraping and cutting your hands. Additionally, if you have existing cuts or scrapes, gloves can prevent further infections. If you purchase a good pair of gloves, they can also prevent insect bites and stings.
Many people are unaware that you can also contract fungal infections from certain plants and soils.
Gardening Know How explains, "Sporotrichosis, or rose picker's disease, is a fungal disease that causes nasty lesions and skin ulcers on people. This disease is oftentimes contracted from infected rose thorns or sphagnum peat moss."
How do you wash gardening gloves?
It's no doubt that gardening gloves get dirty, but they also pick up things that you don't want on your skin (poisonous plants and fungi for example) so it is important to wash your gloves after using them. Experts recommend washing your gloves in warm water after every use to keep them fresh. If they're extremely dirty, try adding a mild soap. Pop them on the washing line after to get plenty of air around them to prevent mold and bad oduors.
If your gloves are made from a specific material like rubber, we recommend referring to their care instructions inside just to be sure.
What to read next: