See our gallery below for easy vegetables to grow in pots.
See our gallery below for easy vegetables to grow in pots.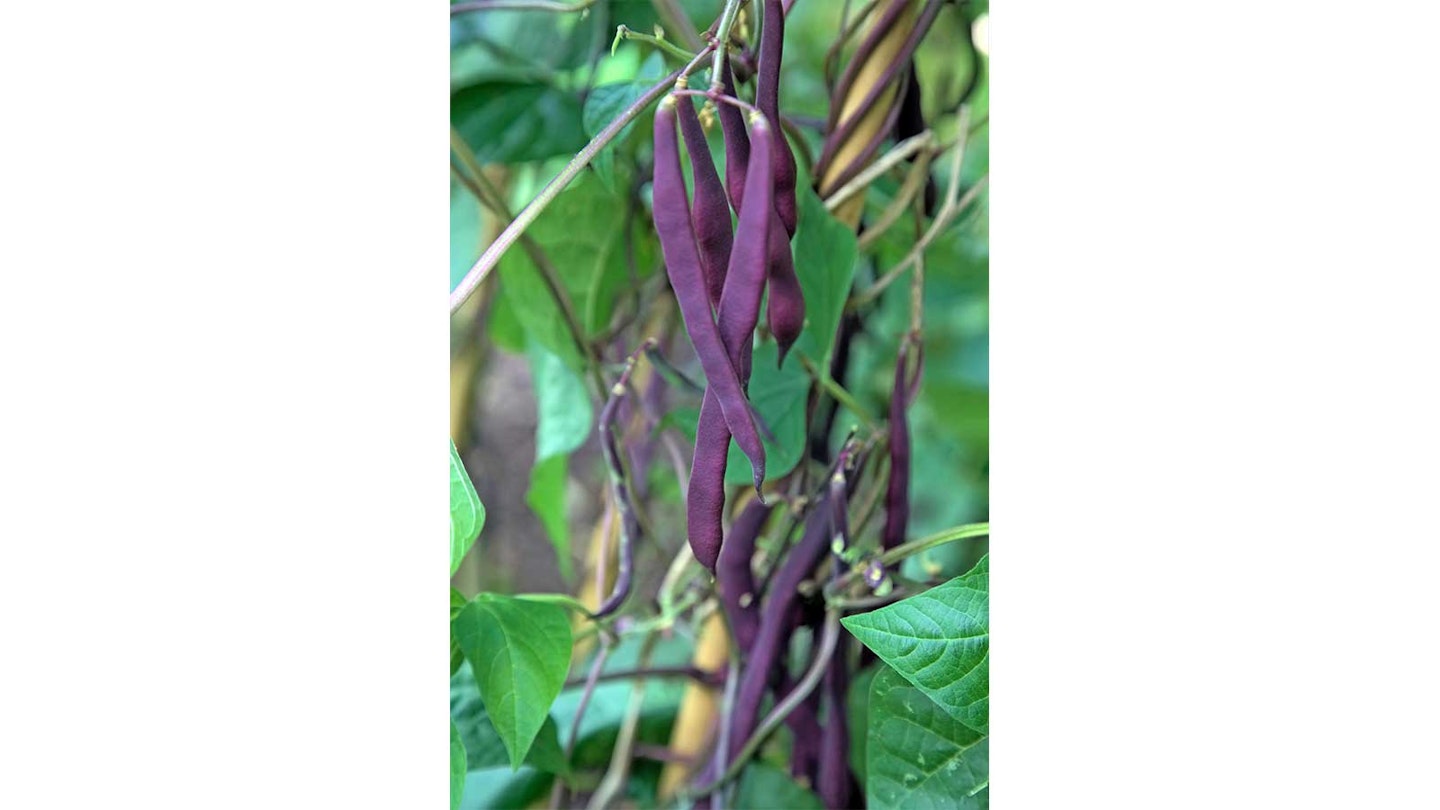 1 of 12
CREDIT: Photo: Alamy
French climbing bean 'Cosse Violette'
PRETTY BEANS With stunning purple pods and lavender–like flowers, French climbing bean 'Cosse Violette' adds colour and style to a sunny, sheltered spot. Plant in May–June in the ground or a big pot. The trick to success is to keep it well-watered, so don't let the soil dry out.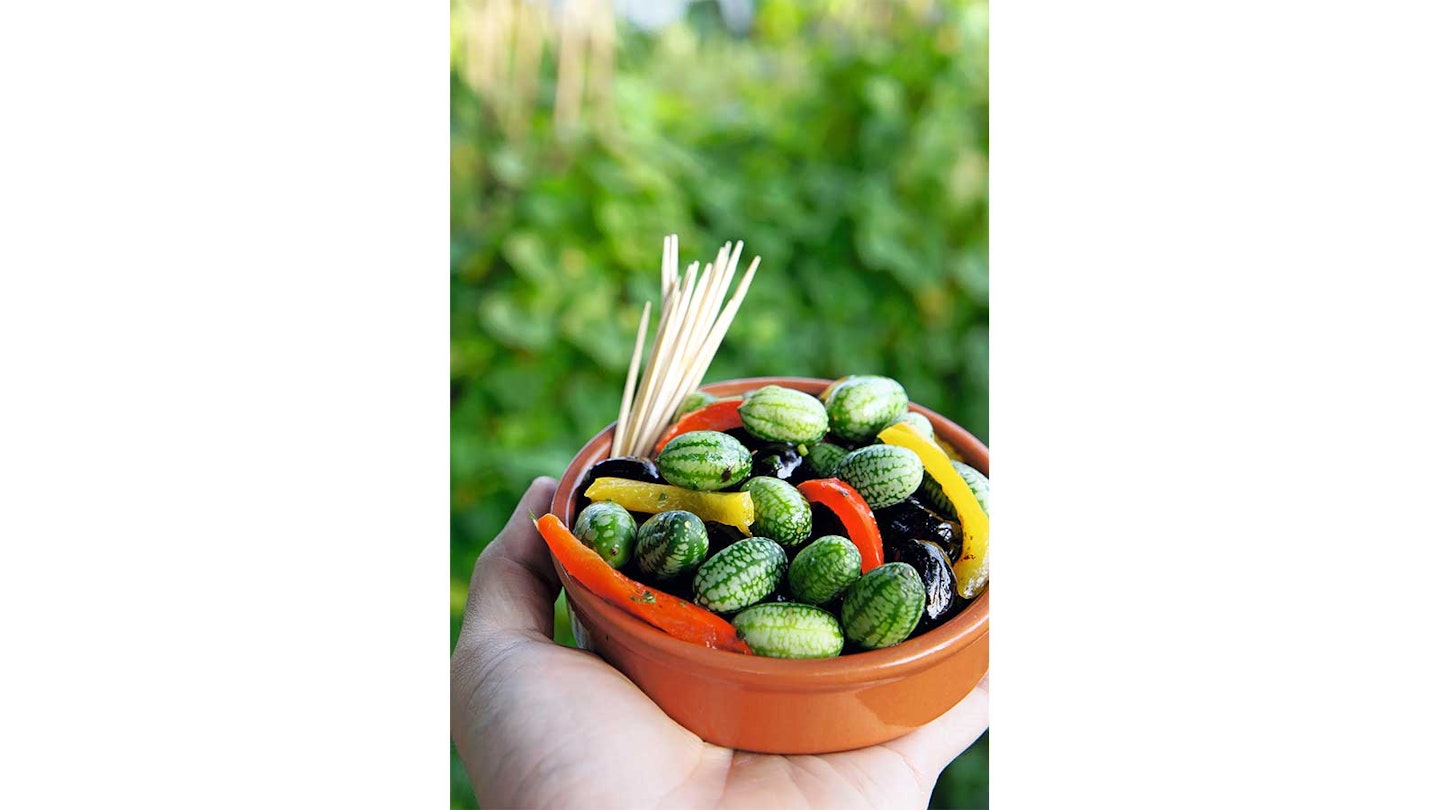 2 of 12
Cucamelon
COCKTAIL CUCAMELONS Say hello to the cucamelon, the little watermelon look-a-like that's actually a teeny-tiny cucumber with a zingy taste of lime. Grow in a sunny position in pots with canes for support and enjoy as a healthy snack, in salads and as a cocktail garnish.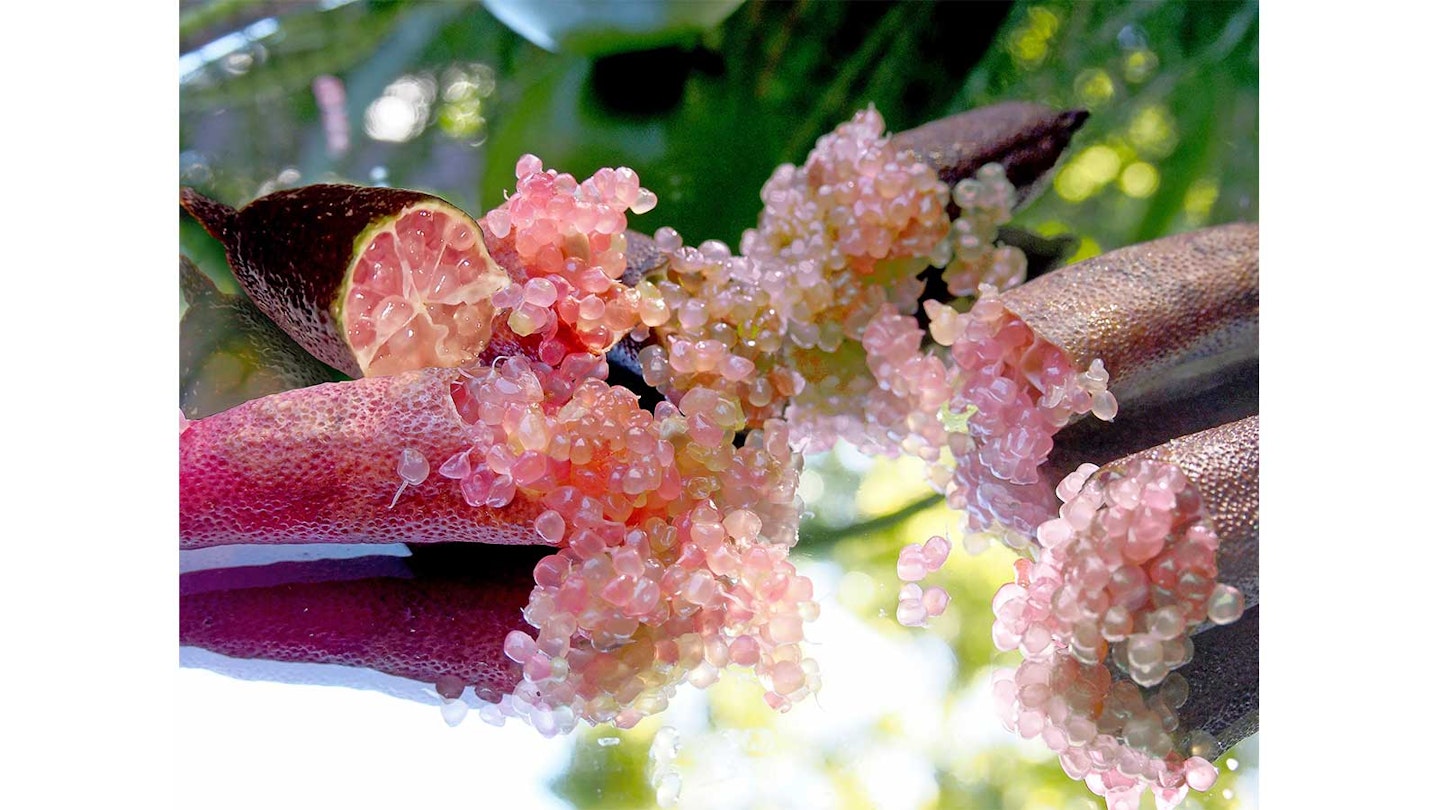 3 of 12
Caviar Lime Plant
SUBLIME CAVIAR LIME This is one of the most unusual citrus plants with finger-sized fruits that taste somewhere between a lime and a grapefruit. Break open the caviar limes to release tiny citrus bombs that burst on the tongue. Give it lots of sunlight and only water once a week.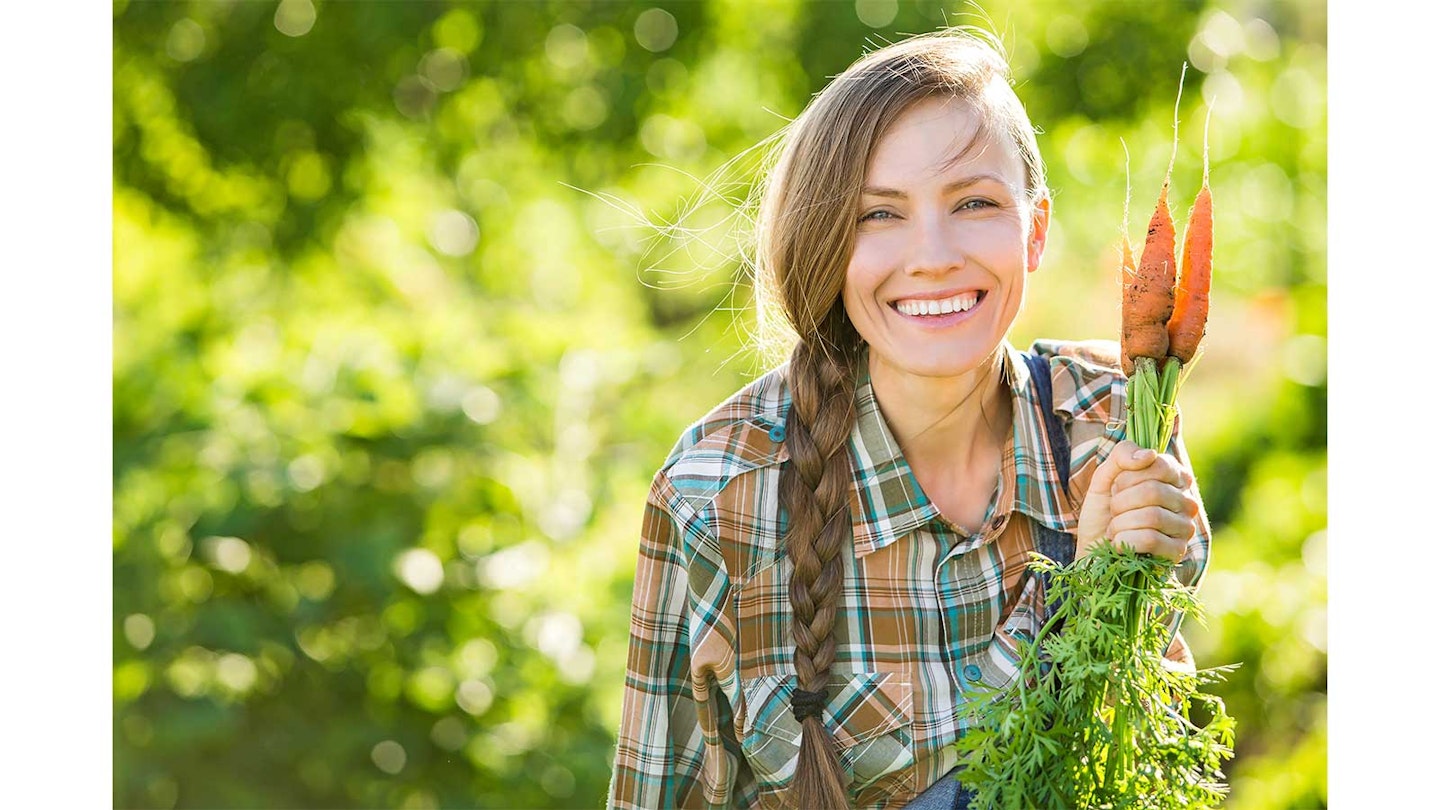 4 of 12
CREDIT: Photo: Shutterstock
Carrots
COOL CARROTS A few carrot varieties grow well in large pots and take very little looking after. If you haven't tasted a fresh-from-the-garden carrot, you're in for a treat! Our pick is 'Early Nantes' for a quick-growing harvest of sweet carrots.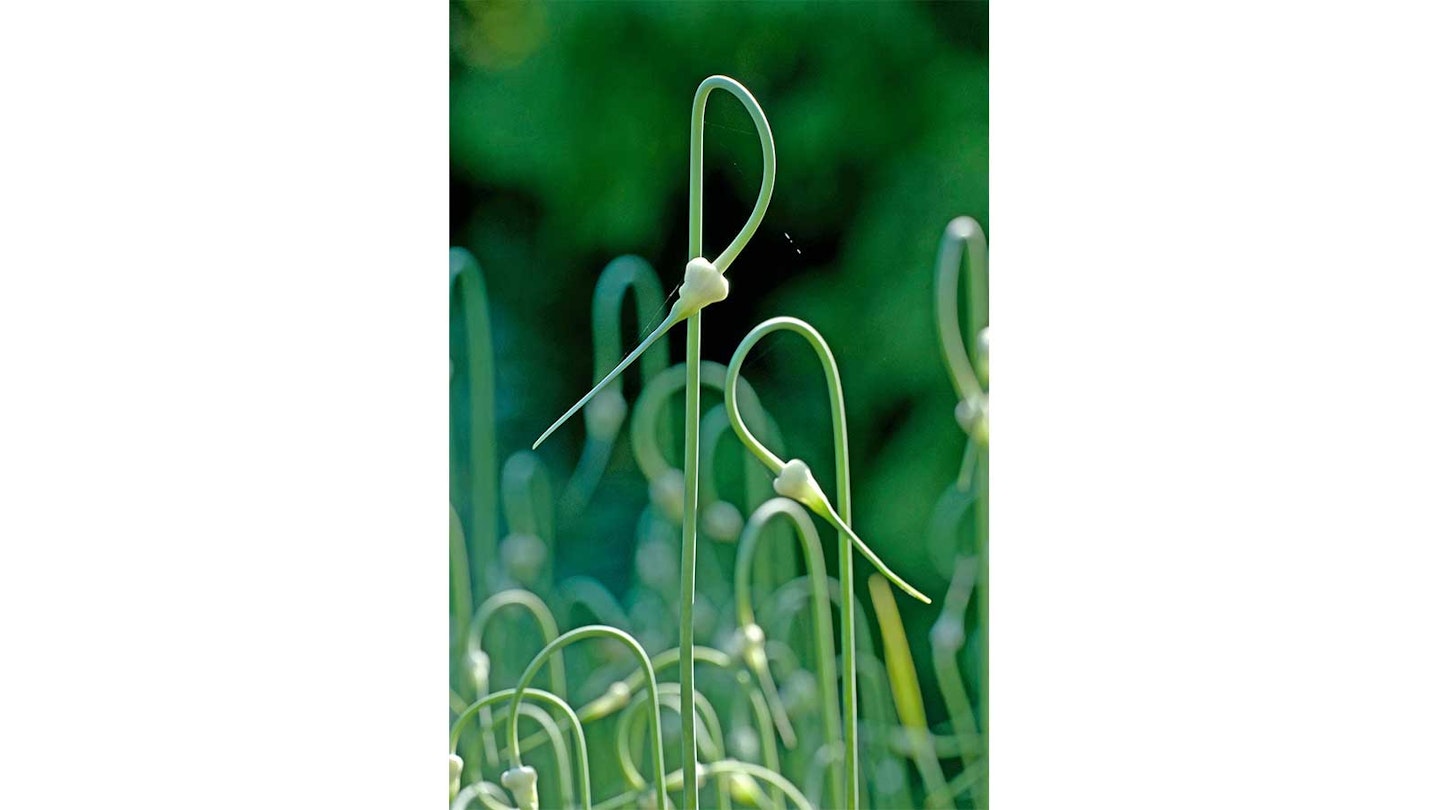 5 of 12
CREDIT: Photo: Alamy
Softneck garlic
AROMATIC GARLIC Grow softneck garlic and you can admire their graceful arching stems and delicate buds as well as the taste. Plant the plump cloves, still in their papery covering, in a container or the ground.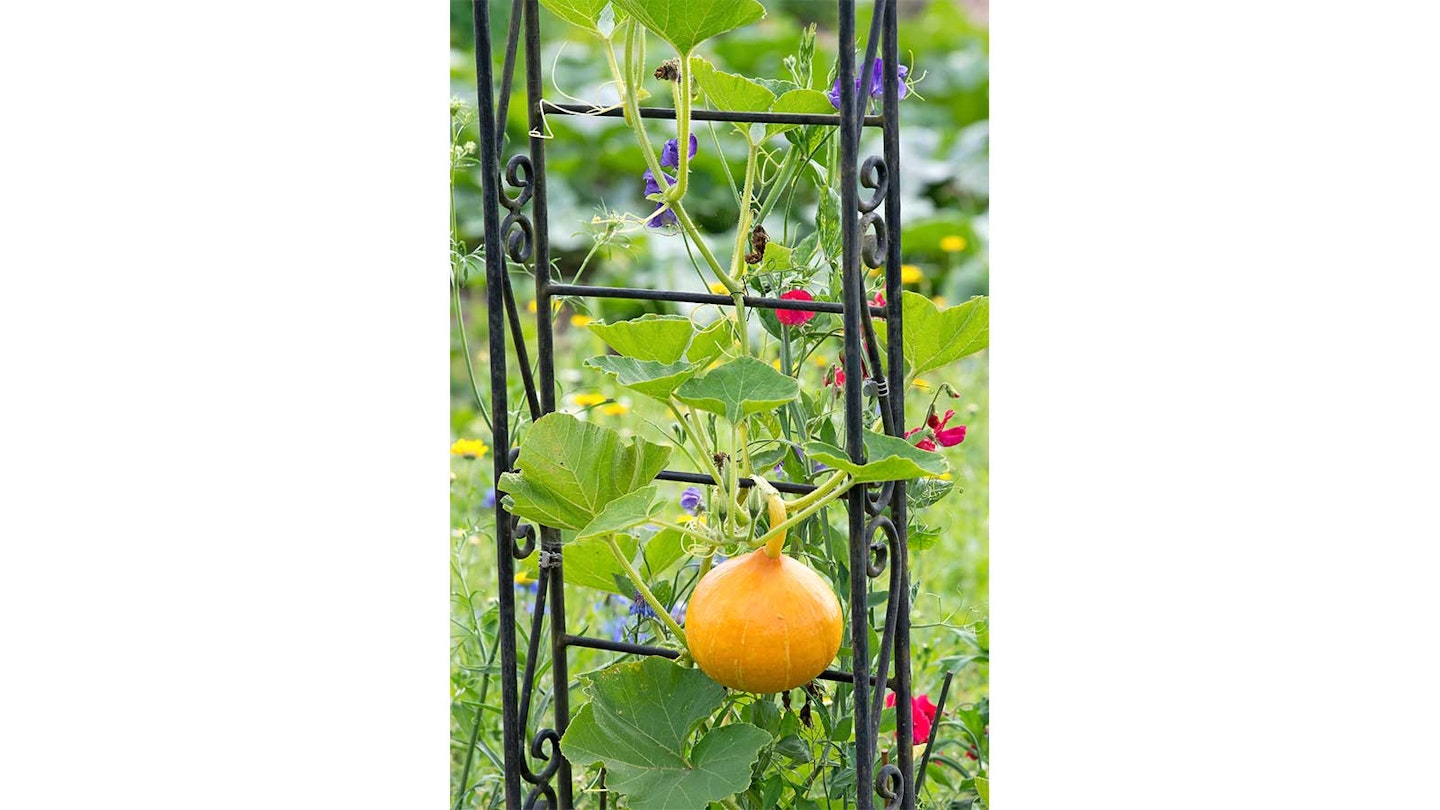 6 of 12
CREDIT: Photo: Alamy
Red Kuri Squash
STUNNING SQUASH Unlike many other ground-hogging squashes, Red Kuri squash loves growing up a sun-drenched wall, arbour or obelisk, so will take up less of your precious garden space and still produce delicious, chestnut-tasting fruits.
7 of 12
Kale 'Rainbow Candy Crush'
CANDY-CRUSH KALE This new breed of kale with its almost fluorescent leaves will add colour to your plot and is tasty raw in salads. Try making healthy crisps with it, too. Toss the leaves in some olive oil, season with salt and pepper and bake in the oven until crisp.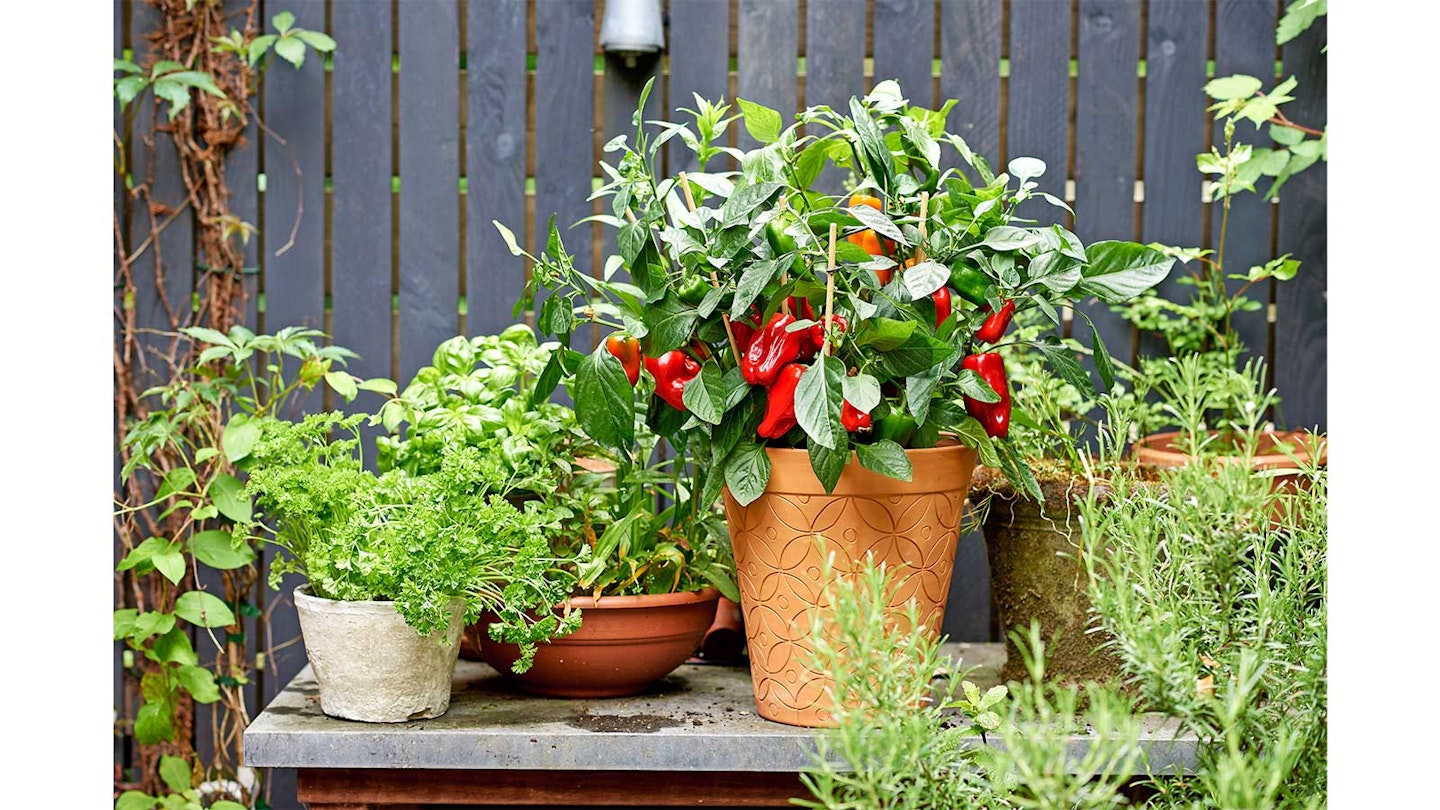 8 of 12
CREDIT: Photo: thejoyofplants.co.uk
Sweet Pepper 'Redskin'
DWARF PEPPERS Sweet Pepper 'Redskin' is compact so it'll squeeze into a patio pot, windowbox or even a hanging basket, and the glossy baubles look as good as they taste. The secret to success is to feed your plant once a week with a tomato feed (Tomorite, £6/2.5L, wilko.com) as soon as the flowers appear.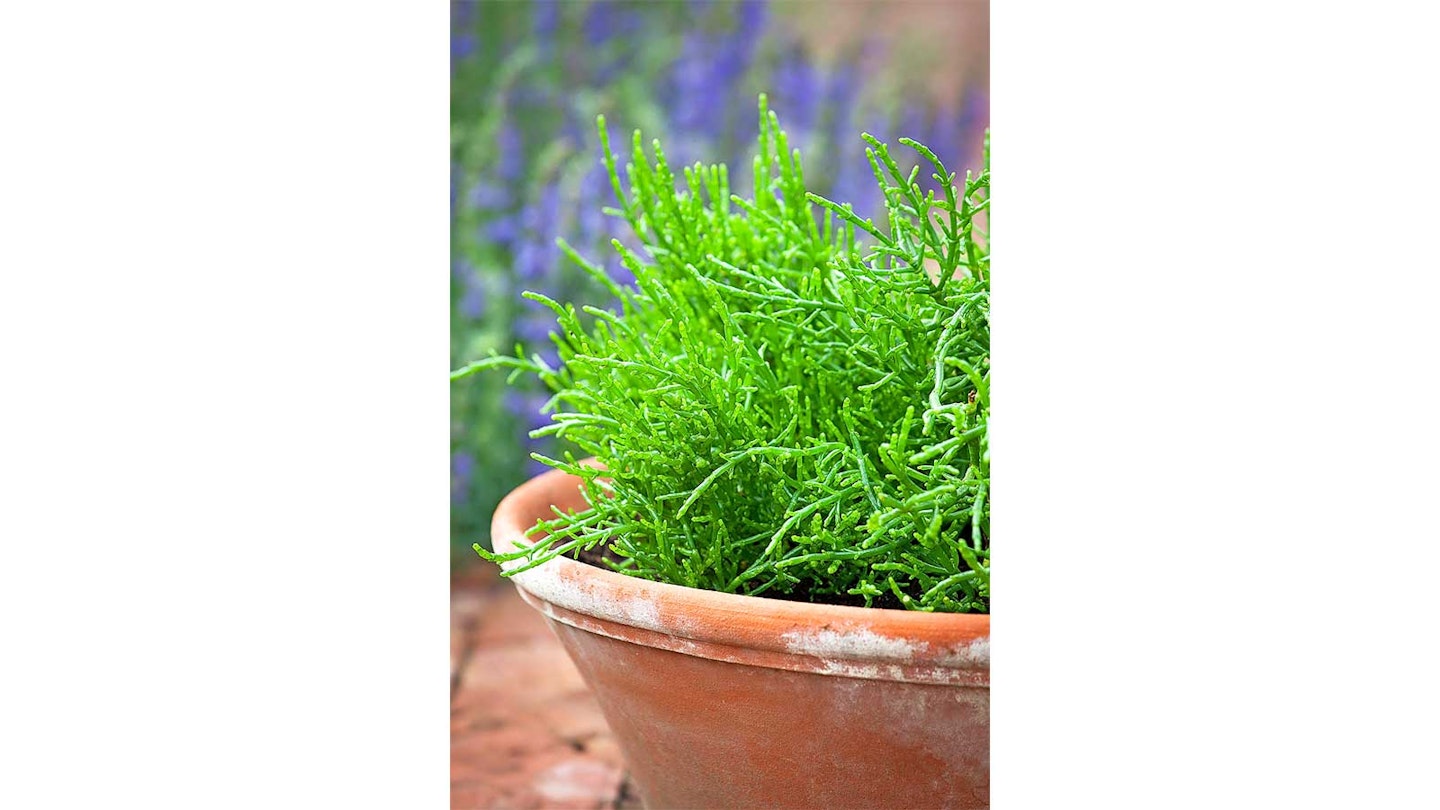 9 of 12
Marsh samphire
SEASIDE SAMPHIRE Marsh samphire (also known as glasswort and Salicornia europaea) is a foodie treat that can be used in sauces to go with fish, or blanched for warm salads. Grow seeds in a pot in full sun and water with a little salt (one teaspoon of proper sea salt in a pint of water).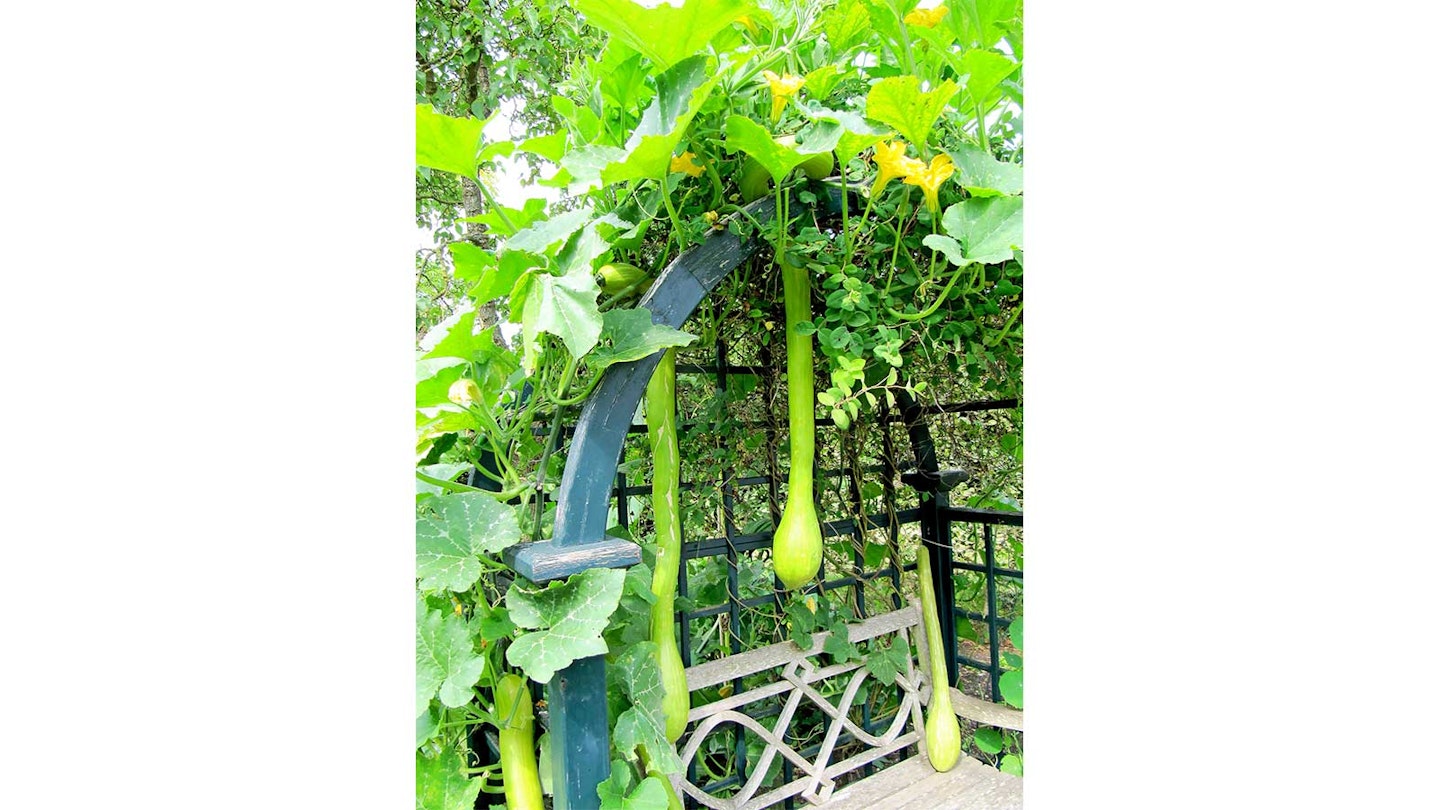 10 of 12
'Tromboncino' squash
STUNNING TROMBONCINO Grow 'Tromboncino' squash over an arch and the fruits will push through the gaps to create a wow-factor ornamental display. Fry the pretty yellow flowers in tempura batter and bake the squash with butter.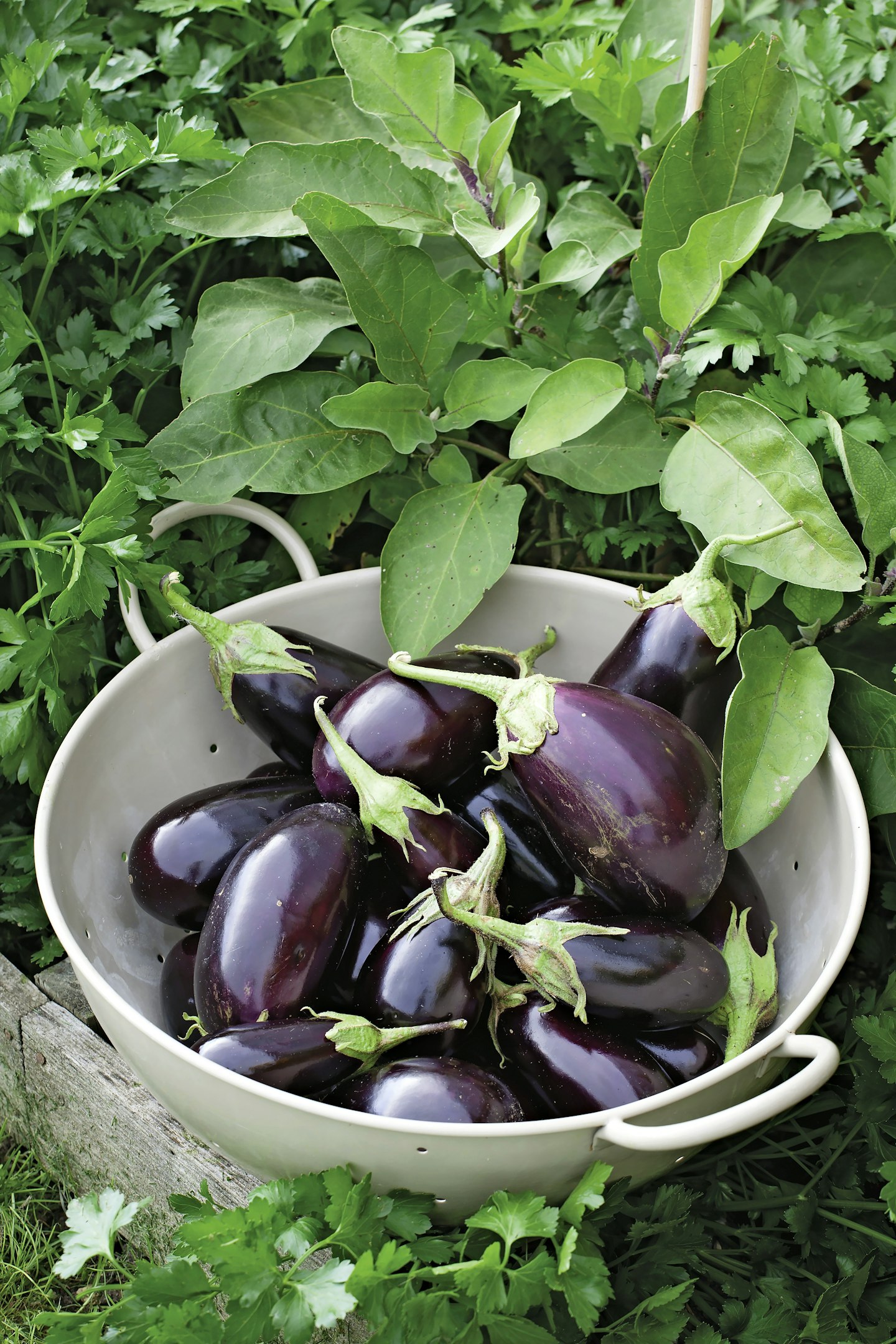 11 of 12
CREDIT: Photo u00a9 Jonathan Buckley, sarahraven.com
Aubergines
AWESOME AUBERGINES Grow a little bit of Greece in your garden and griddle aubergine slices with fennel seeds or cook on your barbecue and stack with slices of mozzarella.
12 of 12
Dill
DELIGHTFUL DILL With its modern feathery foliage, a dill plant looks so pretty in a patio pot and the aniseed-flavour leaves upgrade salads and fish and lamb dishes in an instant. Pick up a pot for around £1 from your local garden centre or repot a supermarket-bought plant. Minos Terracotta Pot and Saucer, £48/3 rowenandwren.co.uk