Repotting plants is an indoor and outdoor task for that your plants will definitely thank you. Just like we outgrow our clothes, plants outgrow their pots and need all the space to keep growing and to keep absorbing nutrients from the soil, which is why it is vital to always have a tool kit ready and waiting when you need to repot plants.
When you buy a new potted plant, it's likely that the plant will outgrow the pot or planter that it came in as its roots expand so it can suck up water and nutrients to feed itself. If the roots grow too big and start to take up the whole pot, they end up not being able to absorb what they need and will start to suffer and become rootbound.
Why do you need to repot plants?
In short, repotting plants gives a growing plant's roots more room. As plants get older and bigger its roots expand so they can suck up enough water and nutrients to feed themselves. Some also choose to repot plants in a stylish new pot with fresh new compost to give them some more nutrients from the compost.
Here are some signs to look out for when a plant needs repotting:
• Roots emerging from the bottom of the pot
• Soil looks very dry and dusty
• It has been years since you repotted the plant
• The plant has clearly grown a lot over time
• The plant looks unstable (breaking away)
When is the best time to repot plants?
Experts advise repotting during the spring and summer when plants are at their strongest and in a period of growth.
Does repotting plants help them grow?
Hopefully, yes but don't be disheartened if it doesn't, because just refreshing the soil and giving extra place will still keep some plants healthy and strong. Repotting a plant into a larger vessel will continue its growth and will give it all it needs to thrive.
Can repotting kill plants?
Repotting can be a little stressful on your plant and it's not something that should be done suddenly or without consideration. Can you imagine suddenly being tugged out of your comfy home and then being forced into a brand-new one? This is why it is important to make sure the plant you are repotting looks healthy (no root rot or yellow leaves) before you choose to move them to a new home. Repotting shock can kill a plant or stunt its growth if it's not given plenty of care and attention.
A brief period of shock is normal when you repot plants. Plants may appear wilted and thirsty at first, but take care to refrain from watering until about a week after re-potting to ensure that any roots damaged during re-potting have healed.
What do I need to repot plants?
Scissors
Snip away any dead leaves and roots on your plant or houseplant before repotting with these pruning scissors. Includes finely pointed blades for precision stem selection, hardened and tempered stainless steel blades for lasting sharpness and rust resistance and a comfortable cushion grip.
Pros: Great value.
Cons: These are small scissors, so won't be as effective.
Customer review: "These are great clippers, well made and sharp. The new fluoro pink colour is easy to spot in a pile of leaves or grass and brightens up the gardening. Would definitely recommend it."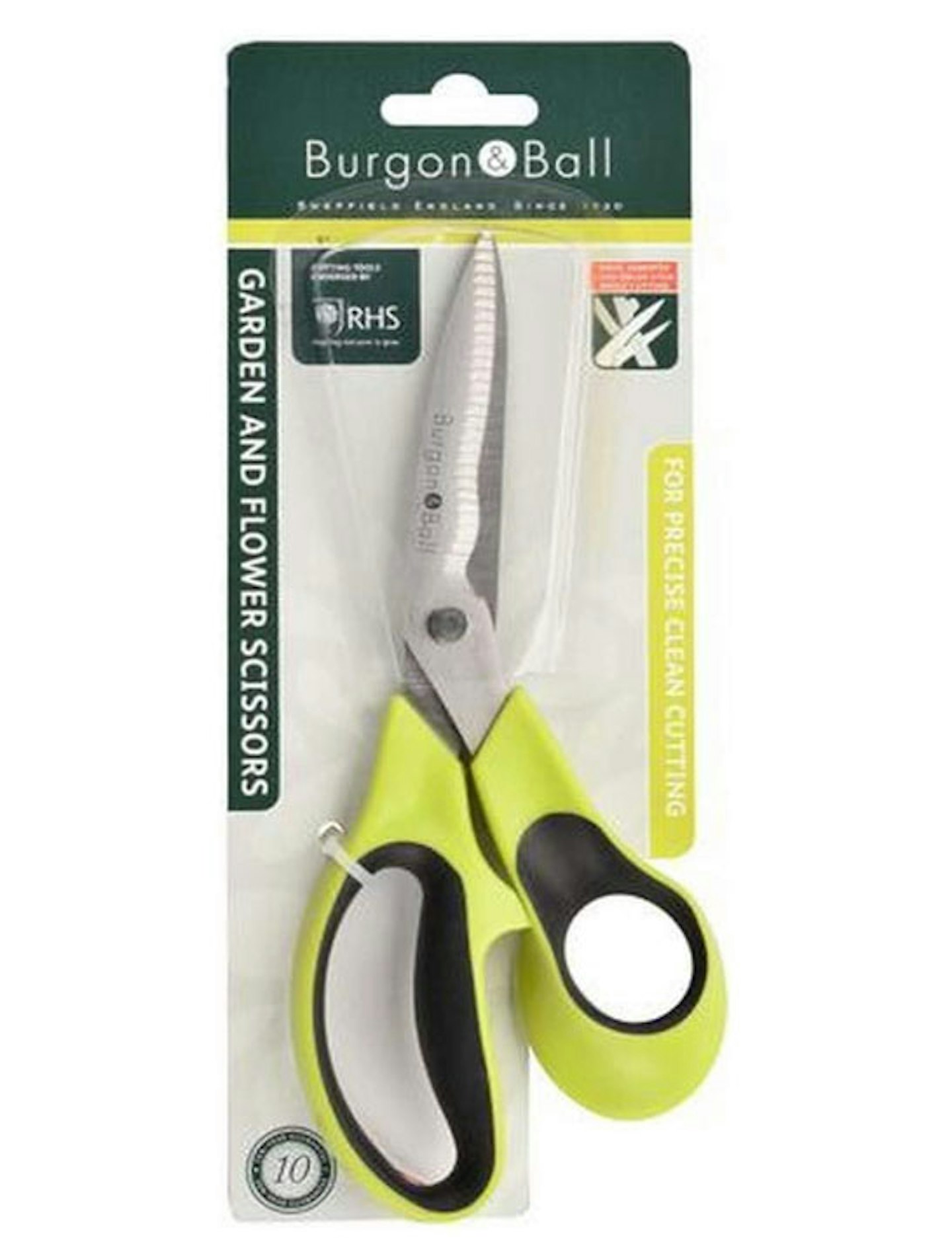 Amazon
These are more like scissors instead of secateurs and pruning scissors, which is handy for cutting roots in the repotting process.
Pros: Versatile.
Cons: Some reviews say they are hard to grip.
Customer review: "A good strong and practical pair of scissors which are robust and ideal for those jobs around the garden."
Plant pots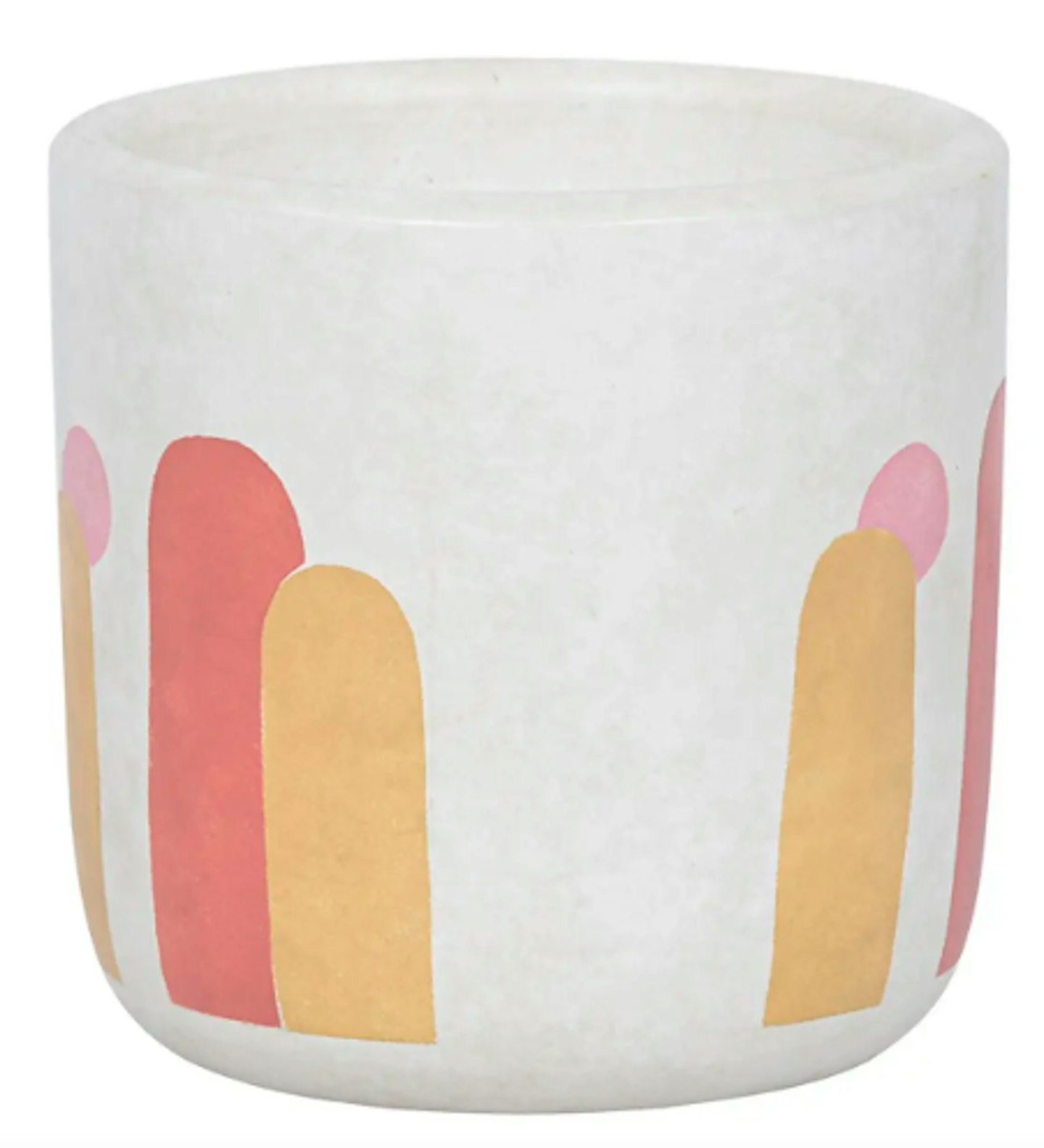 Homebase
If you want to repot a plant to a brand new eye-catching pot, this one from Homebase will do the job.
Pros: Great for houseplants.
Cons: Not suitable to be left outdoors all year round.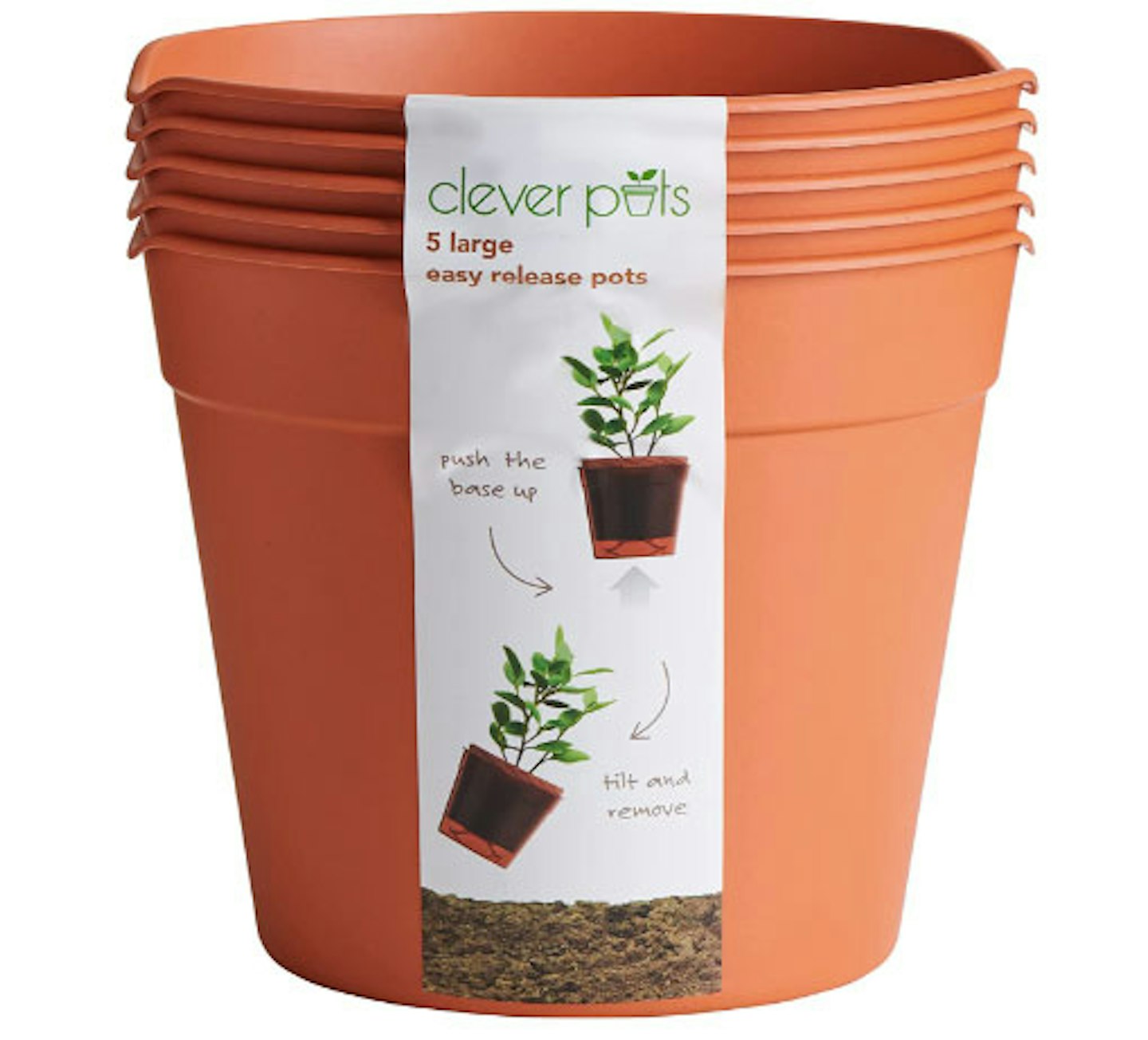 Amazon
You need to be extra careful when repotting plants. These easy-release pots with flexible bases help to push the soil and seedling from the bottom of the pot to make life easier when it comes to repotting again in a few years.
Pros: Made of 20 per cent recycled plastic and recyclable.
Cons: Small pots.
Customer review: "These are a really clever (hence the name) idea - great for repotting plants where you need to minimise the impact/disturbance to the root system. Sometimes it's hard to get the root system out of a pot but with these, you push up on the base to remove."
For more small plant pot ideas find our recommendations here.
Compost
For Peat's Sake offer an eco-friendly and affordable alternative to peat-based compost. Instead, all you'll need to do is simply add water to this block of dehydrated coconut coir and watch as it grows to 11.5 litres in size. This compost is perfect for repotting your plants and is a must for every plant parent.
Pros: Saves space and comes with 30-day happiness guarantee.
Cons: A little smellier than normal compost.
Customer review: "I love this product. Not only is FPS compost a great space saver, but it's also a sustainable product helping us to protect our peat bogs!"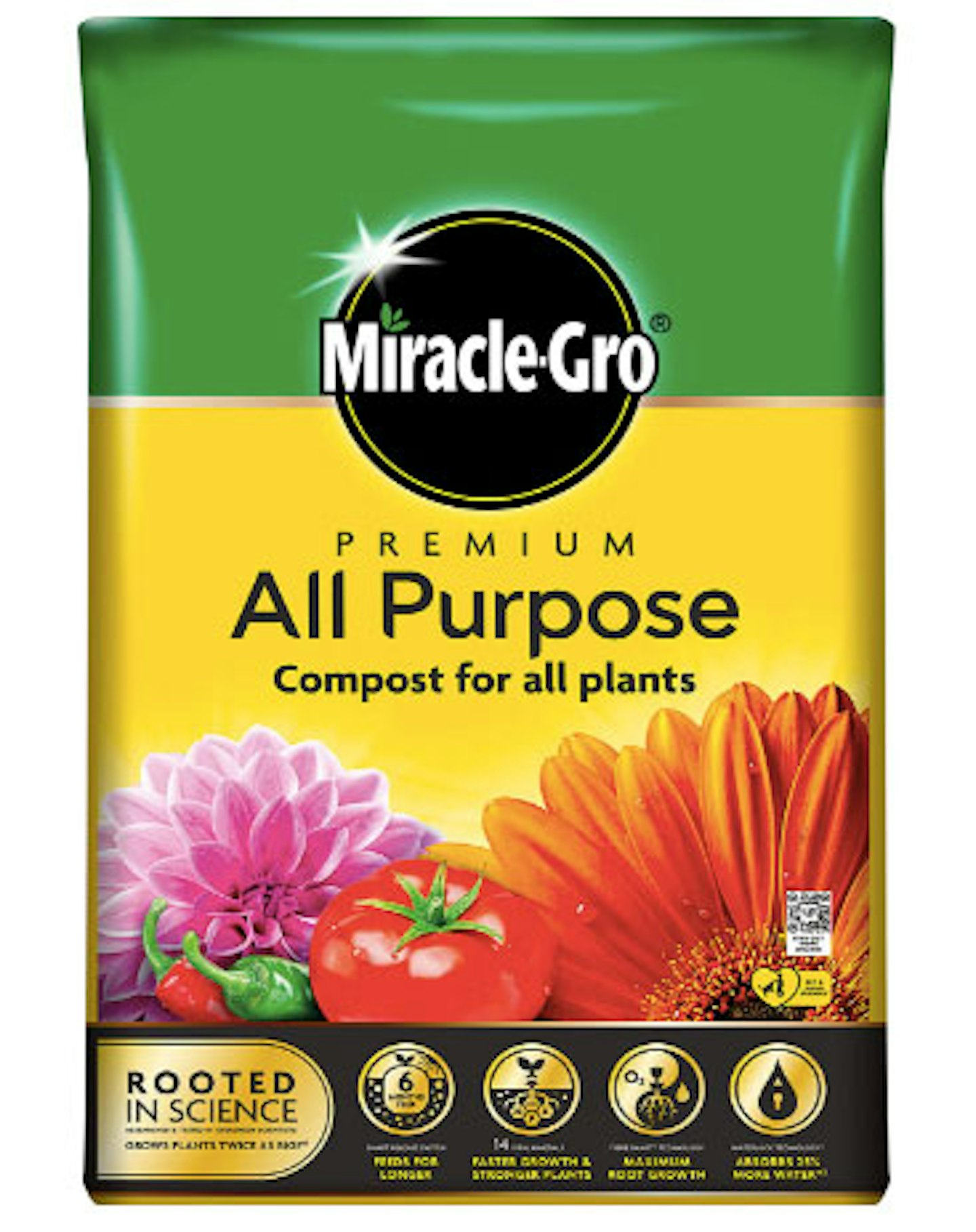 Amazon
Miracle-Gro compost provides food for your plant for over six months and is ideal for repotting all kinds of plants.
Pros: Versatile and packed full of nutrients.
Cons: Contains peat.
Customer review: "An excellent compost, as you would expect from Miracle-Gro."
Soil scoop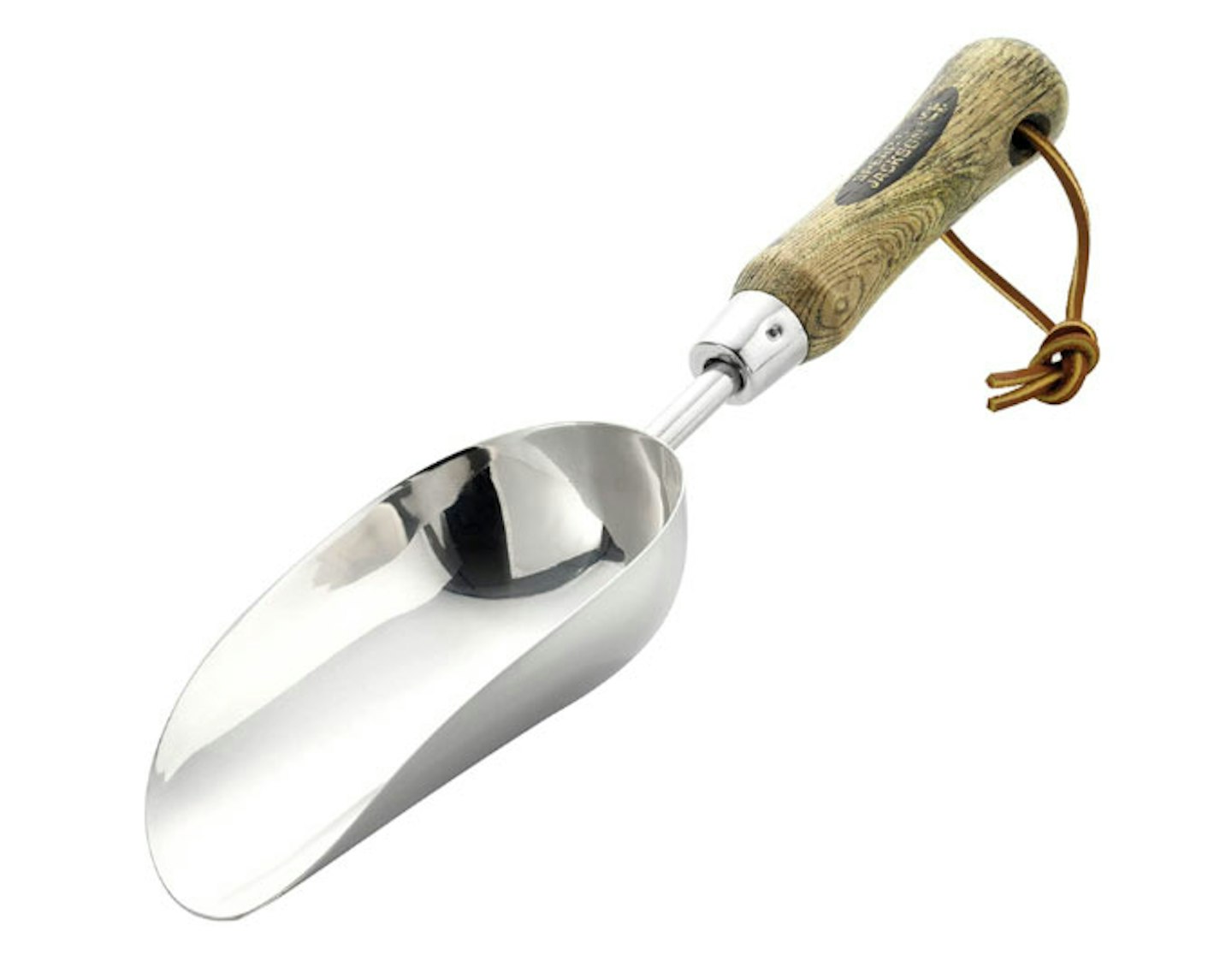 Amazon
A soil scoop is a vital tool in your kit, as it will help you transfer compost from pot to pot. No more dirty hands.
Pros: Rust resistant.
Cons: None.
Customer review: "One of those tools you don't know you need until you have it. Years of scooping compost out of the bag with a flower pot until I saw this in someone's greenhouse. Lightweight feeling but entirely up to the job and wood handle nice to hold. Good value and wonder why I never had one before!"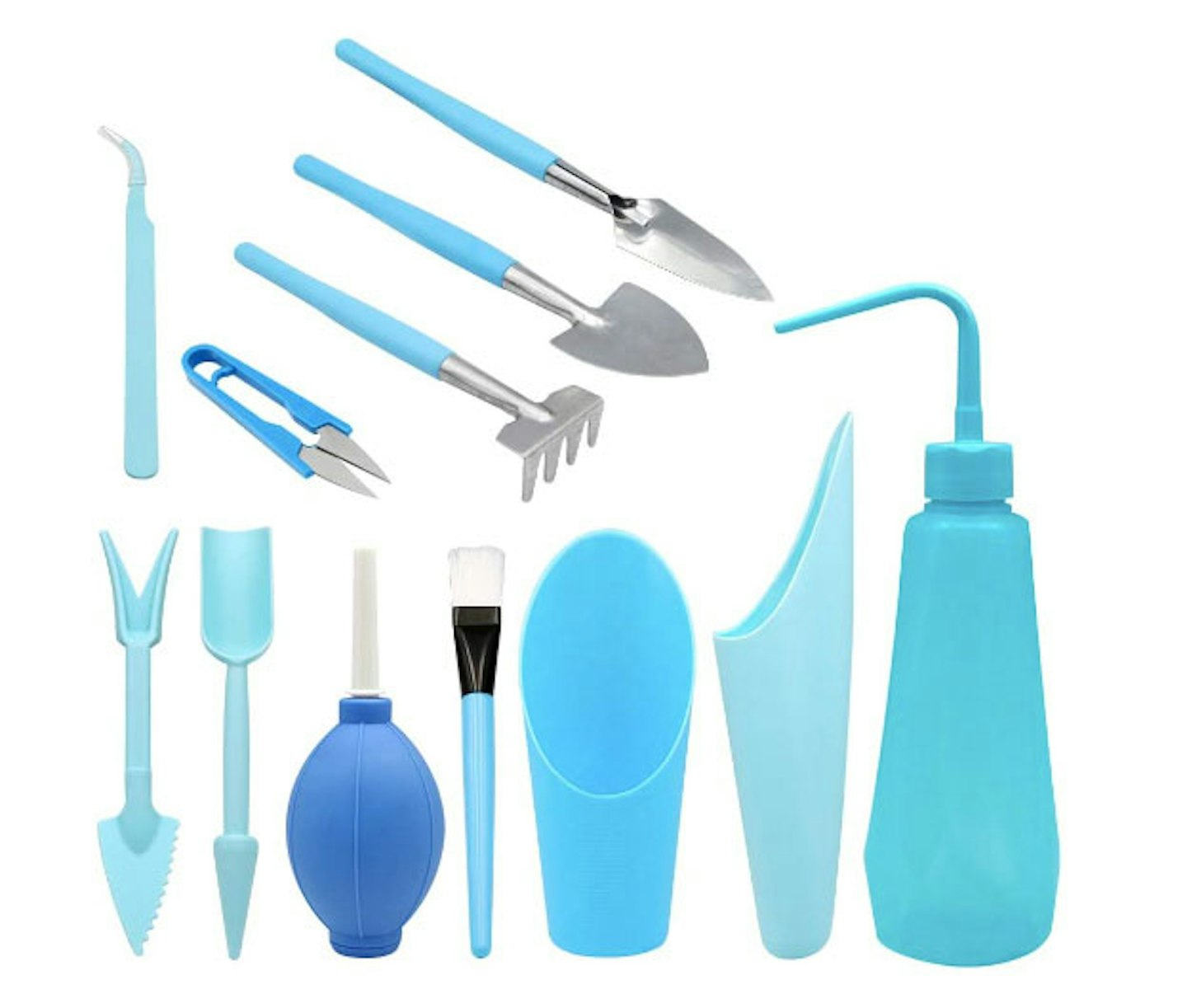 Amazon
Includes everything you need to repot your plants and so much more. Contains tweezers, scissors, three succulent tools (shovel rake spade set), two transplanting tools, an air dust blower, a cleaning brush, two pail shovels, and a watering bottle.
Pros: Great value
Cons: Plastic
Customer review: "Love the versatility of the items in the set. Ideal for seed sowing, cuttings and small plants. Perfect set for the greenhouse or potting shed. Bought as a gift for a new greenhouse owner who loved it."
Gloves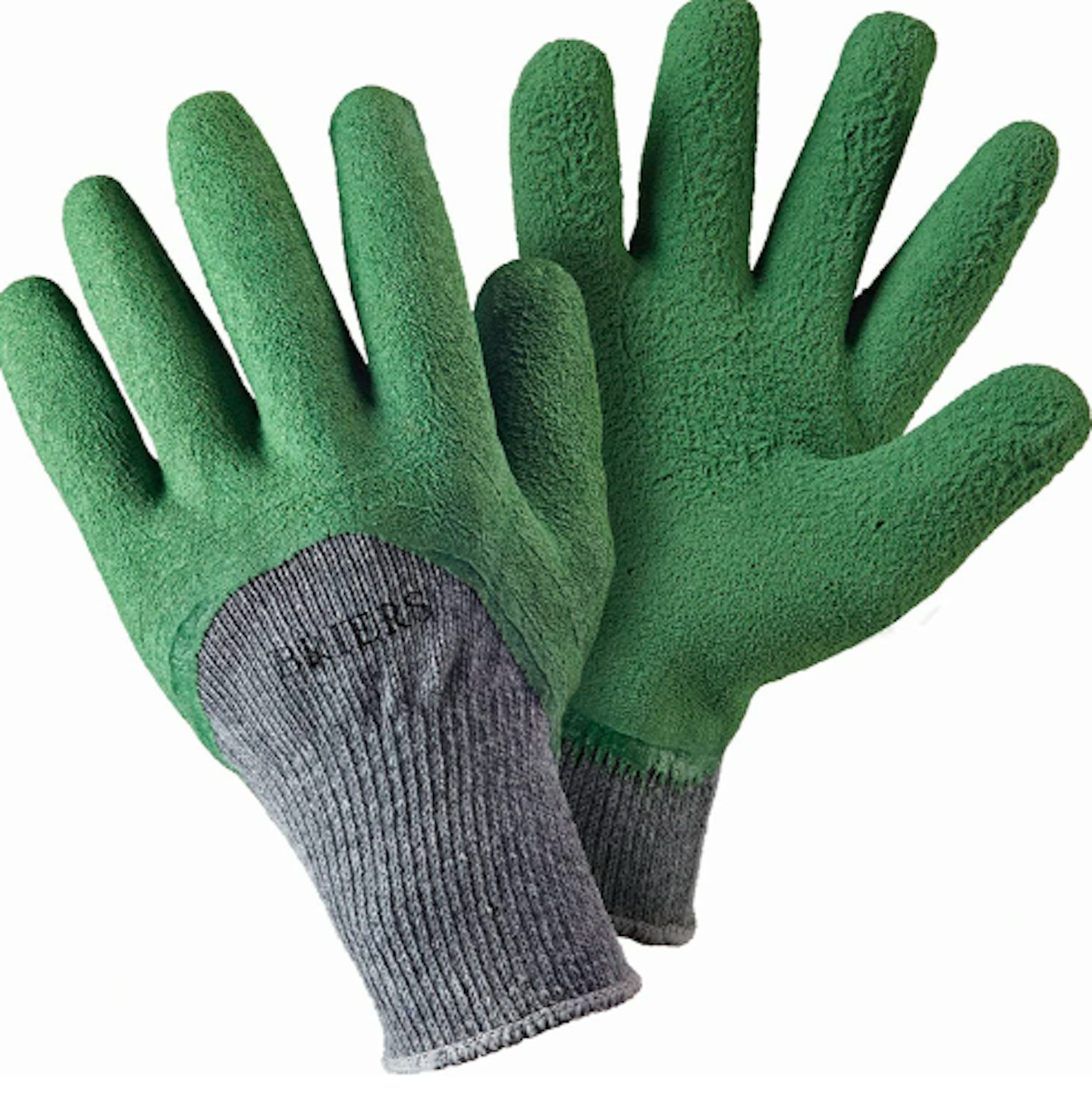 Amazon
If you are looking for gardening gloves for all seasons and repotting your plants, these gloves from Briers will be ideal for your garden duties. With grip and durable latex, everyday gardening tasks will be a breeze. They are also lined with a thick, soft, stretchy, breathable liner to regulate heat and create a comfortable fit. They come in green, purple, and sage green.
Pros: Long-lasting.
Cons: Some review say they come up large.
Customer review: "I'm a professional gardener and I use these winter and summer, five days a week. The best for grip and comfort and literally the only glove I've ever used that doesn't wear out within days or weeks. I've tried so many brands but this cannot be matched."
For more of the best garden gloves find our expert recommendations here
Pot mover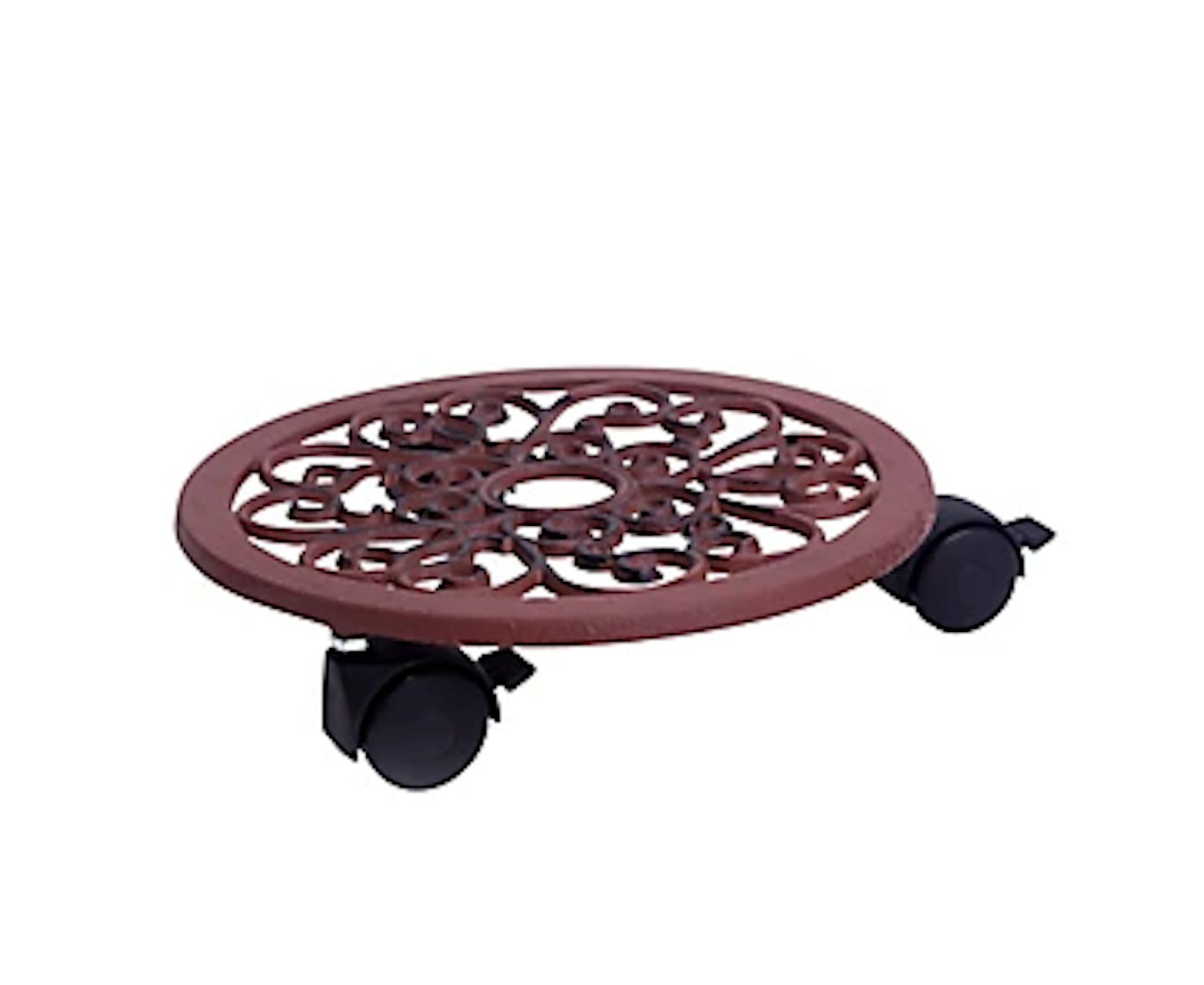 B&Q
Yes, large plants deserve to be repotted to a nice and roomy new pot too. Repotting larger plants can be really tricky (they're heavy and hard to manoeuvre) but pot movers can help take the heavy lifting away. Maximum weight 50kg.
Pros: Good value.
Cons: Will not be able to hold weight over 50kg.
Customer review: "Very good product. I have five in all to support palm trees on my patio."
This sturdy pot trolley will help you move even cast iron or heavy stone pots. Simply slide the adjustable grabber arms down, rest the pot against the rubber buffers and tilt back to a comfortable angle – it even carries awkward rectangular containers.
Pros: Can carry pots from 20-75cm high and weigh up to a massive 75kg.
Cons: Expensive if you won't use it much.
Customer review: "The trolley needed to be assembled which was quite easy. It is very sturdy and worked very well to move a very heavy pot from one end of the drive to another. We think it will be invaluable for future pot moving."
What to read next
Description
Get inspired each month with a Modern Gardens magazine membership. Get exclusive content,