Perfect to organise for a green-fingered friend or to treat yourself to, a best plant subscription box is a great way to introduce new plants to your home each month.
The trusty plant subscription box has boomed in popularity over recent years with people looking to introduce more greenery into their living spaces. You can create your own personal jungle and reap the benefits that come from having new leafy friends in your homes. Indoor plant subscription boxes have been incredibly popular, but there are a few that will send you a new outdoor plant each month, often following the seasons to help with your planting schedule.
Black Friday deals on plant subscriptions
We interrupt the regularly scheduled content to let you know that although Black Friday is over, there are still plenty of discounts to take advantage of throughout the Cyber weekend, including a whole host of Black Friday deals on plants. Want to grab a bargain? These are the best deals still available or keep scrolling to continue reading our buyer's guide.
Bloom & Wild: 15% off with code TINSEL
Bloombox Club: All plants 15% off plus free gifts when you spend over £95
Not On The High Street: Up to 50% off
Etsy: Up to 60% off
Beards & Daisies: 20% off everything with code BLACK20
However, with so many plant subscriptions to choose from, it can be difficult to know where to start. To lend a helping hand, we've rounded up a few of our favourite monthly plant subscriptions that'll make you a blooming happy plant parent indeed. After all, who doesn't want a plethora of new plants for their bedroom or bathroom?
Best plant subscription boxes at a glance
• Top pick: Bloom & Wild
• Best for outdoor and indoor plants: Lazy Flora
• Best for beginners: Plant Pet Club
Best plant subscription box UK
Top pick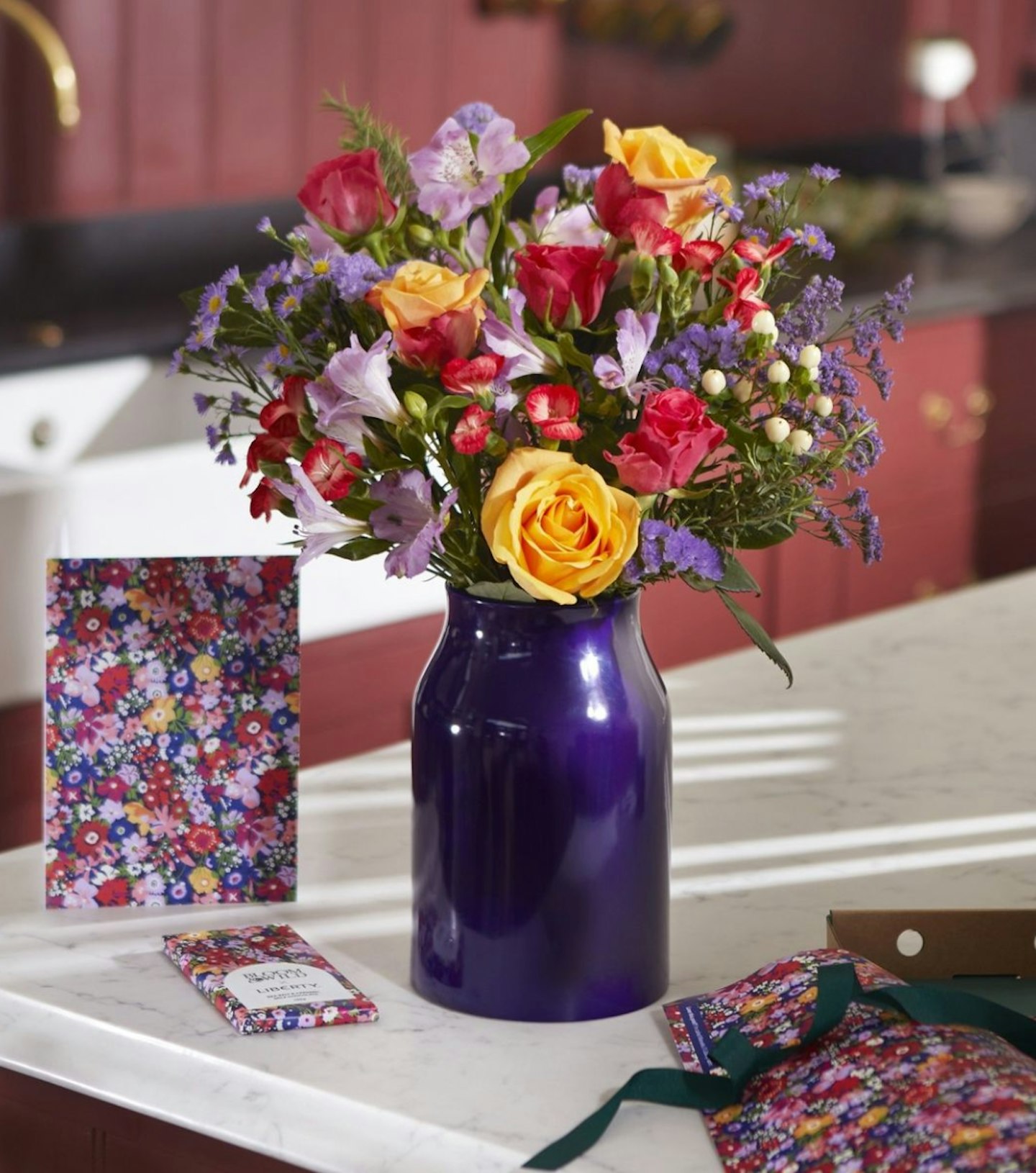 Bloom & Wild
Description
Bloom & Wild is the top-rated UK online florist on TrustPilot, priding themselves on quality and
Pros
Seasonal blooms
Variety is changed often
Flowers are healthy and long-lasting
Cons
Some reviews say some bunches are small in size
Best subscription with plant pots included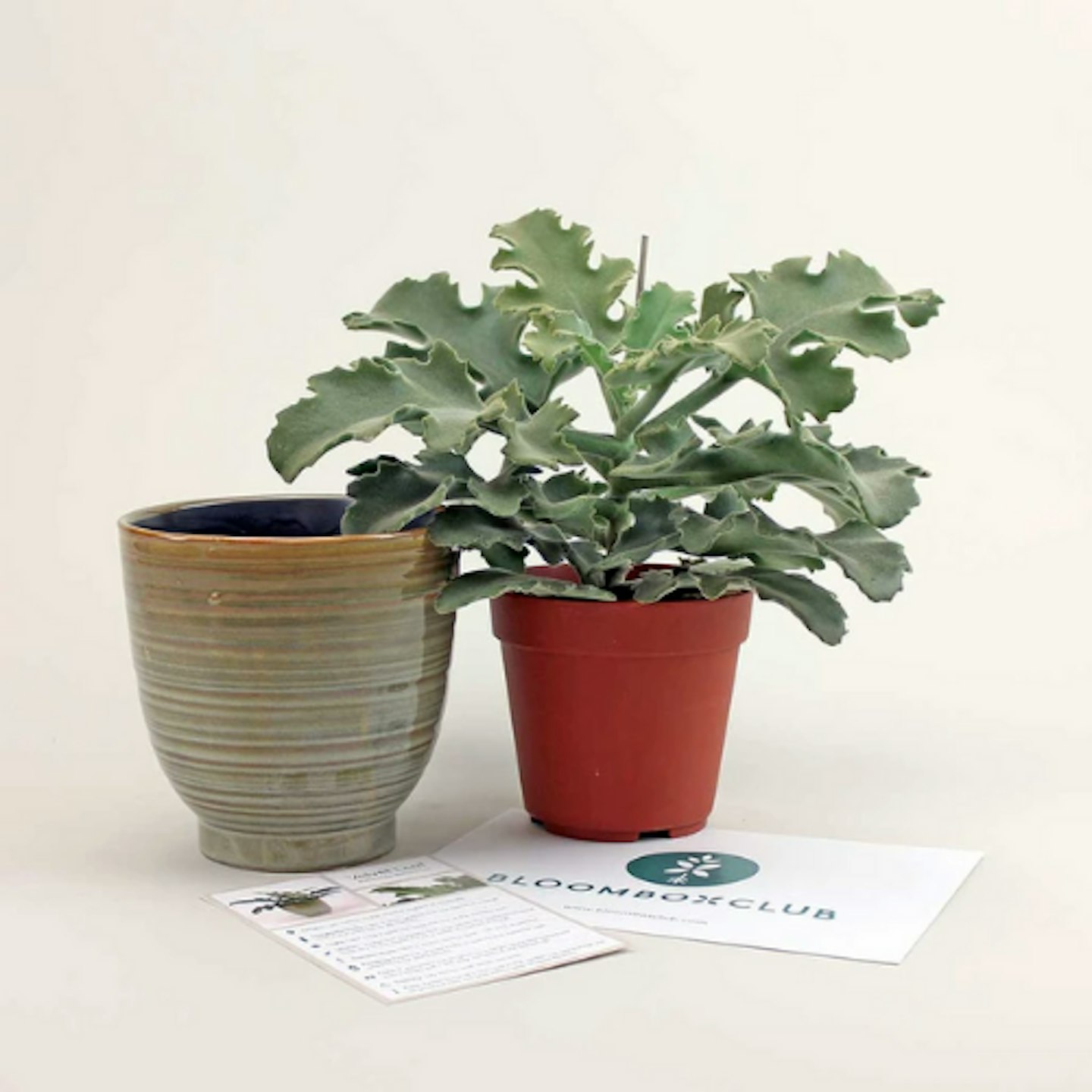 Bloombox Club
Description
Created by Dr. Katie Cooper, a Doctor of Psychology, Bloombox Club focuses on the benefits of
Pros
An option to pick pet-friendly plants
Care cards are a lovely touch
Cons
Some reviews have said the pots could be of better quality
Best tropical plant subscription
Description
If you're a fan of the jungle or tropical look, this monthly seed subscription will help you grow
Pros
Instructions are simple to understand
Rare seeds that are hard to find
Best monthly-only subscription option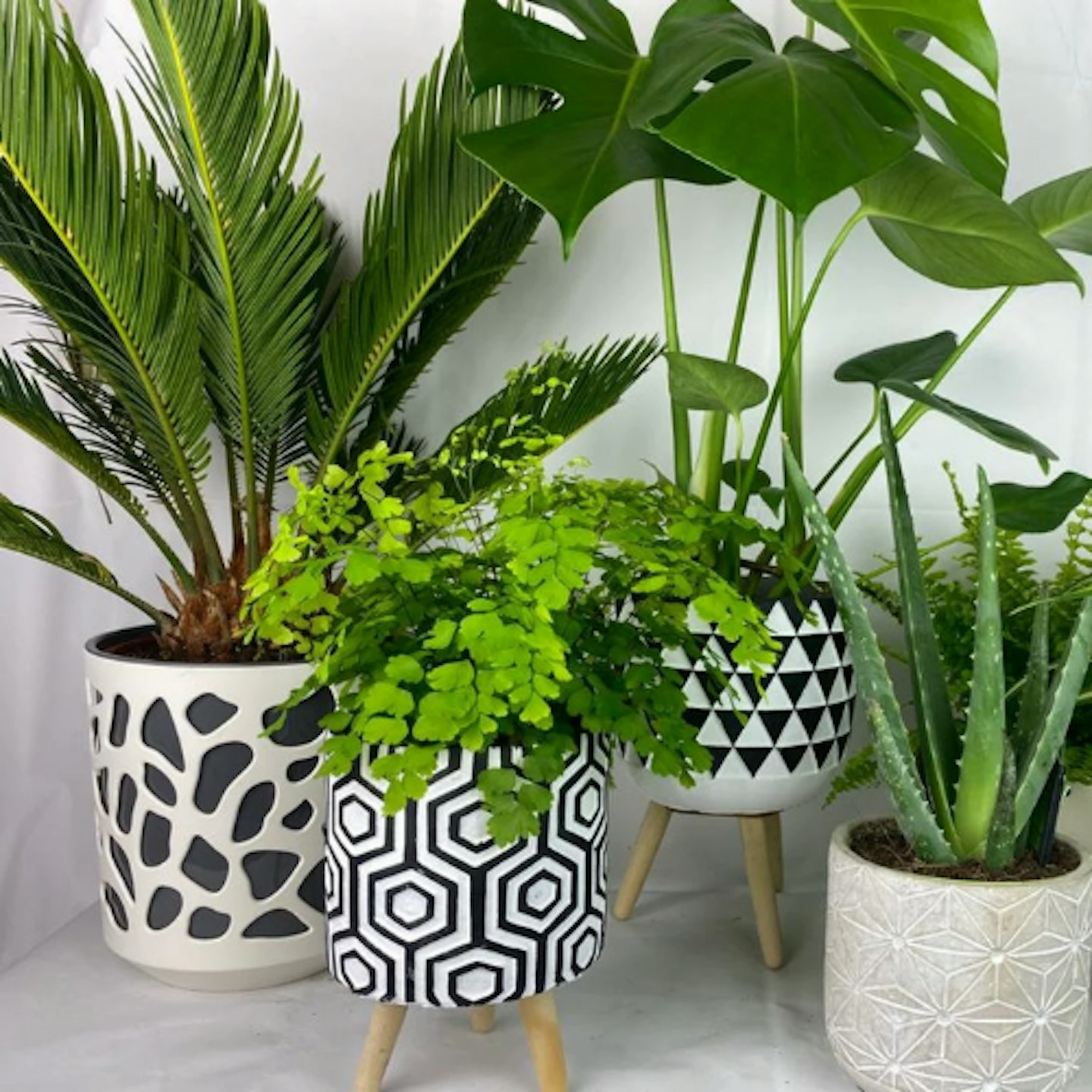 Etsy
Description
You can organise for yourself or a friend to receive a standard or pet-friendly plant,
Pros
Beautifully packaged
Healthy and great-sized plants
Best for outdoor and indoor plants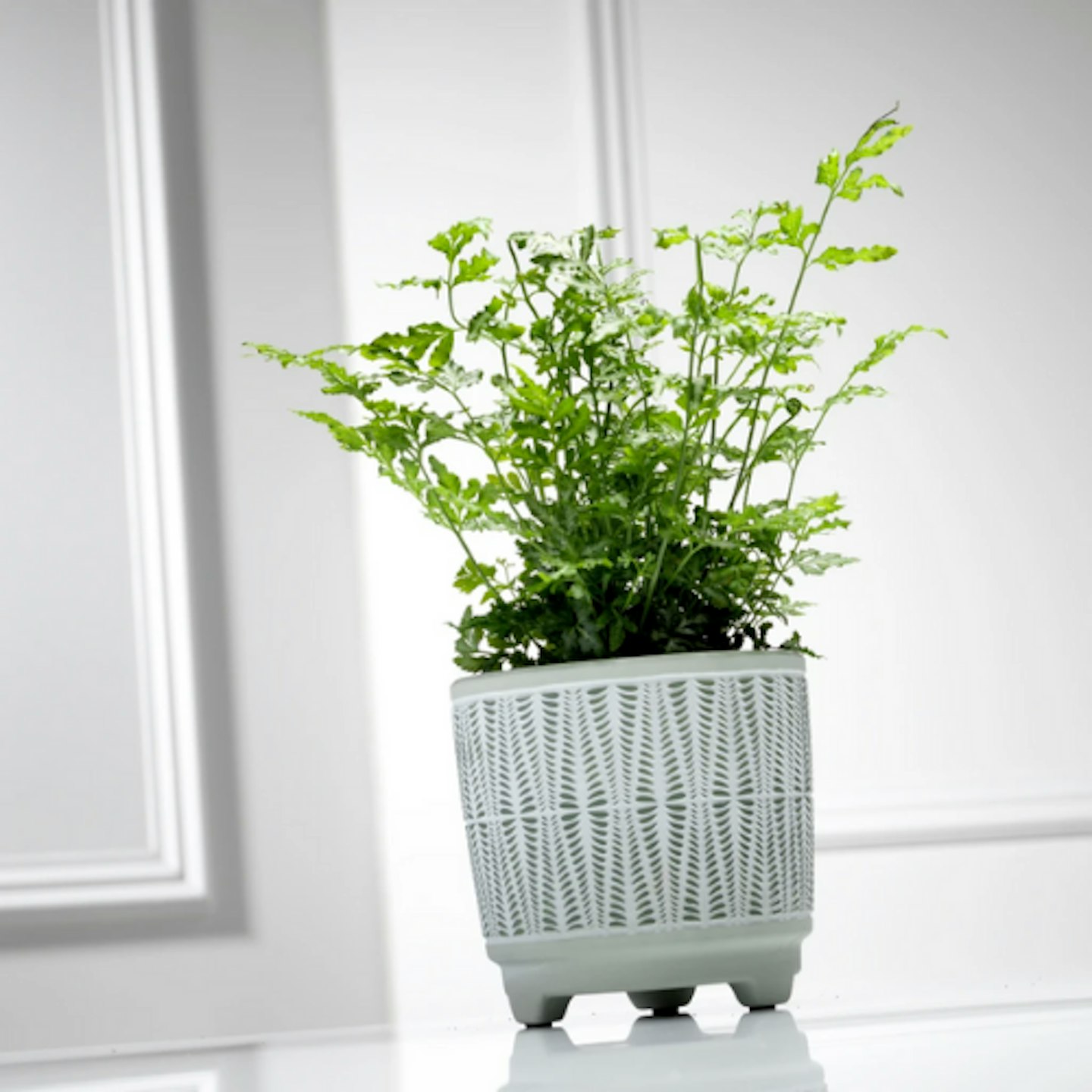 Lazy Flora
Description
If you love outdoor and indoor plants equally, Lazy Flora alternates deliveries so you can work on
Pros
Outdoor and indoor plants available
Pay as you go, not tied in
100 per cent recycled and recyclable packaging
Cons
Some reviews say they would have liked more variety
Best for beginners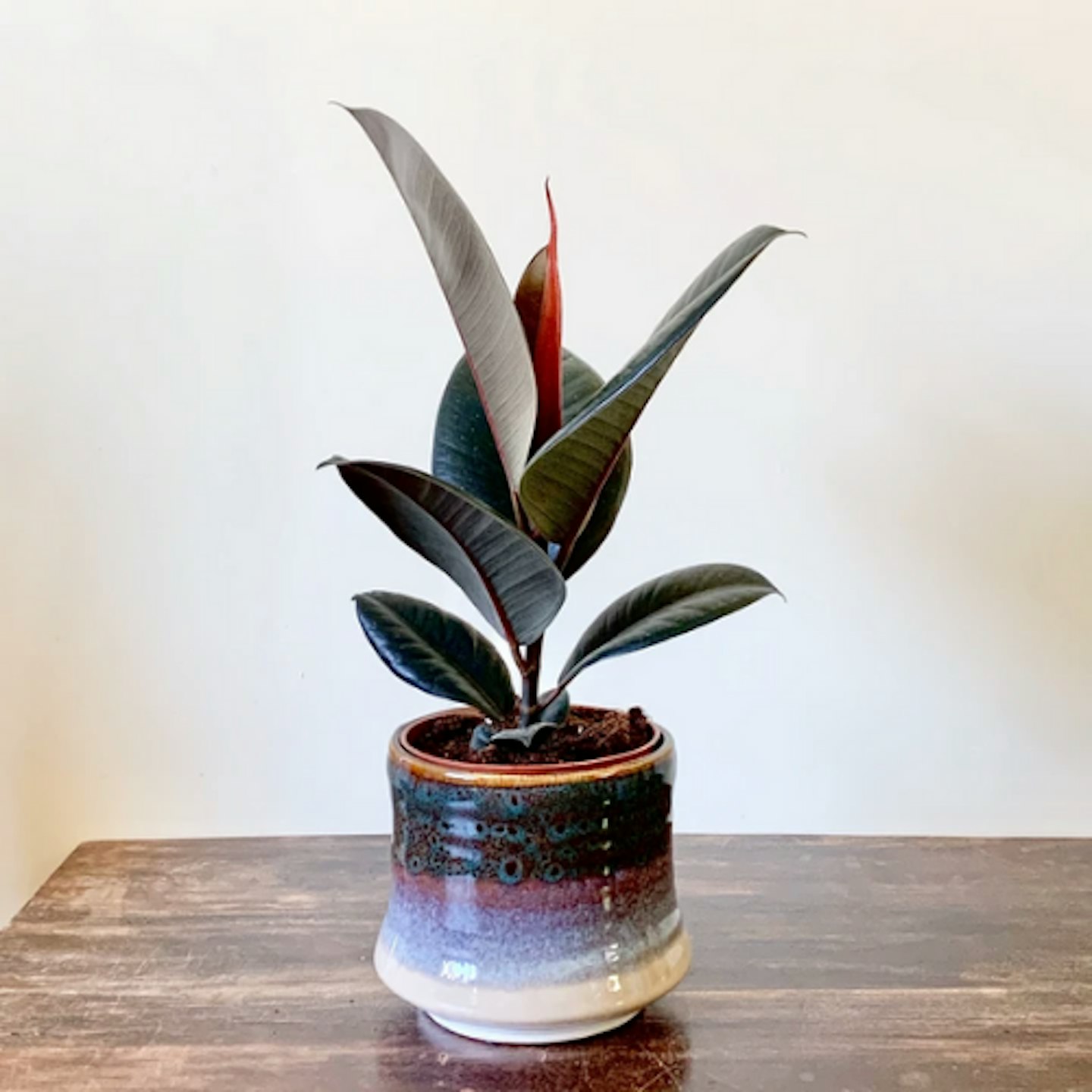 Plant Pet Club
Description
Missing a green thumb? Plant Pet Club is the houseplant subscription box perfect for people who
Pros
Pet-friendly is so important to them
Gift options are a lovely touch
Different themed bundles
Cheaper than other companies
Best seed subscription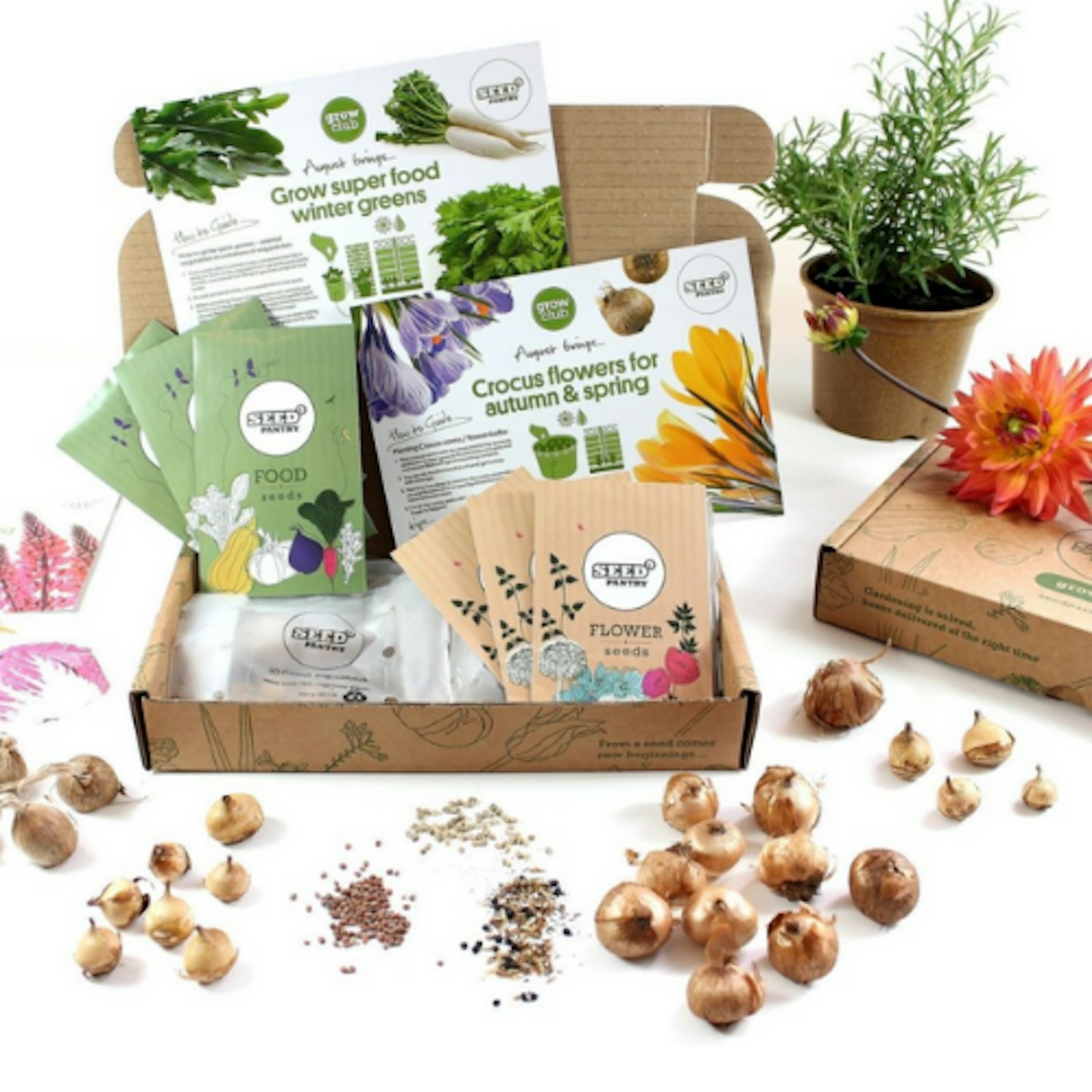 Seed Pantry
Description
Made for plant-lovers inside and outside the home, this subscription will provide you with monthly
Pros
Options from all over the world
Good value
Seasonal picks and size appropriate themed boxes
Free delivery
Best for stylish homes
On sale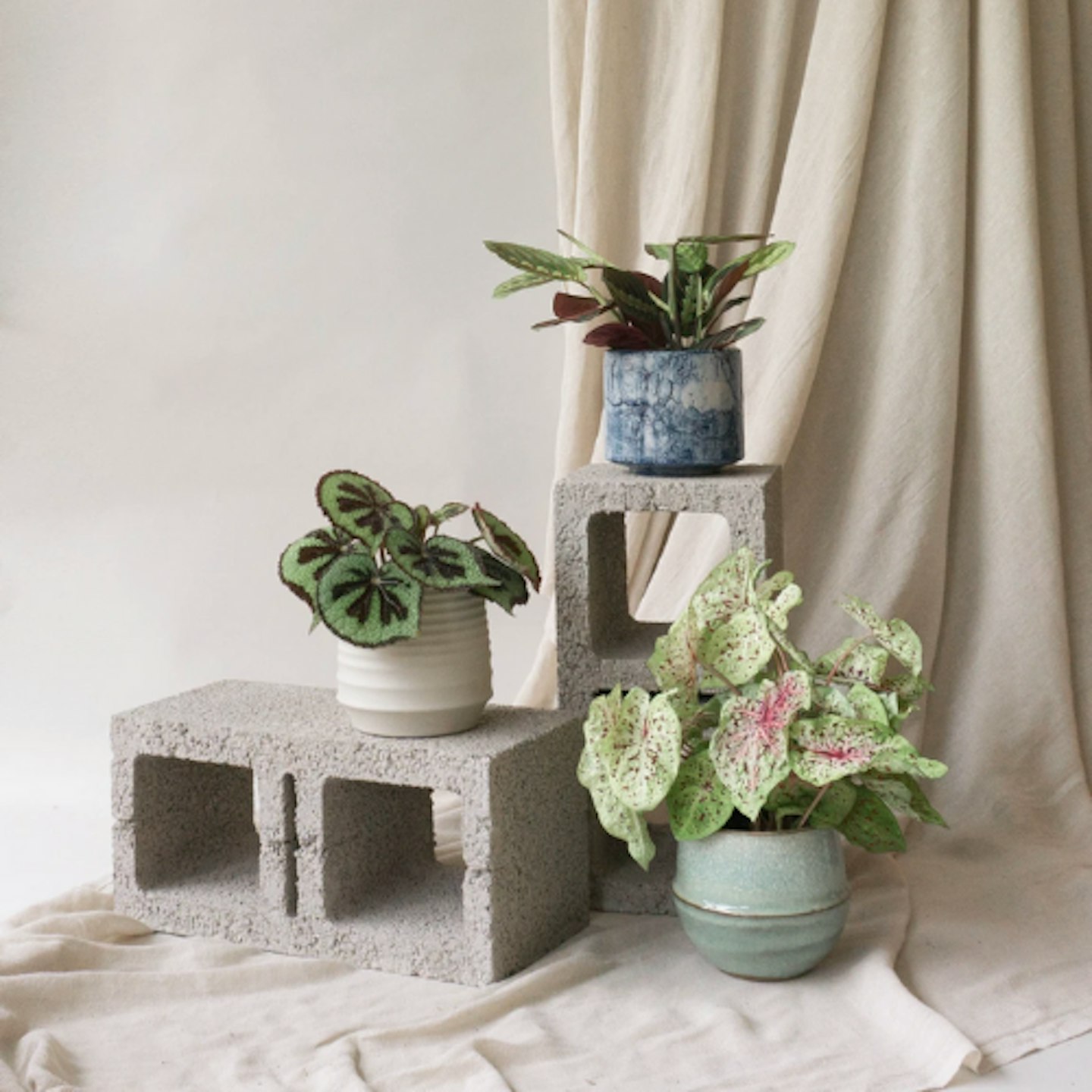 Leaf Envy
Description
Like us, you may be easily swayed by handsomely styled houseplants that make your home look more
Pros
Pots are on trend
Lovely surprise each month
Plant only option makes it a little cheaper
10 per cent off first order
Best for balcony plants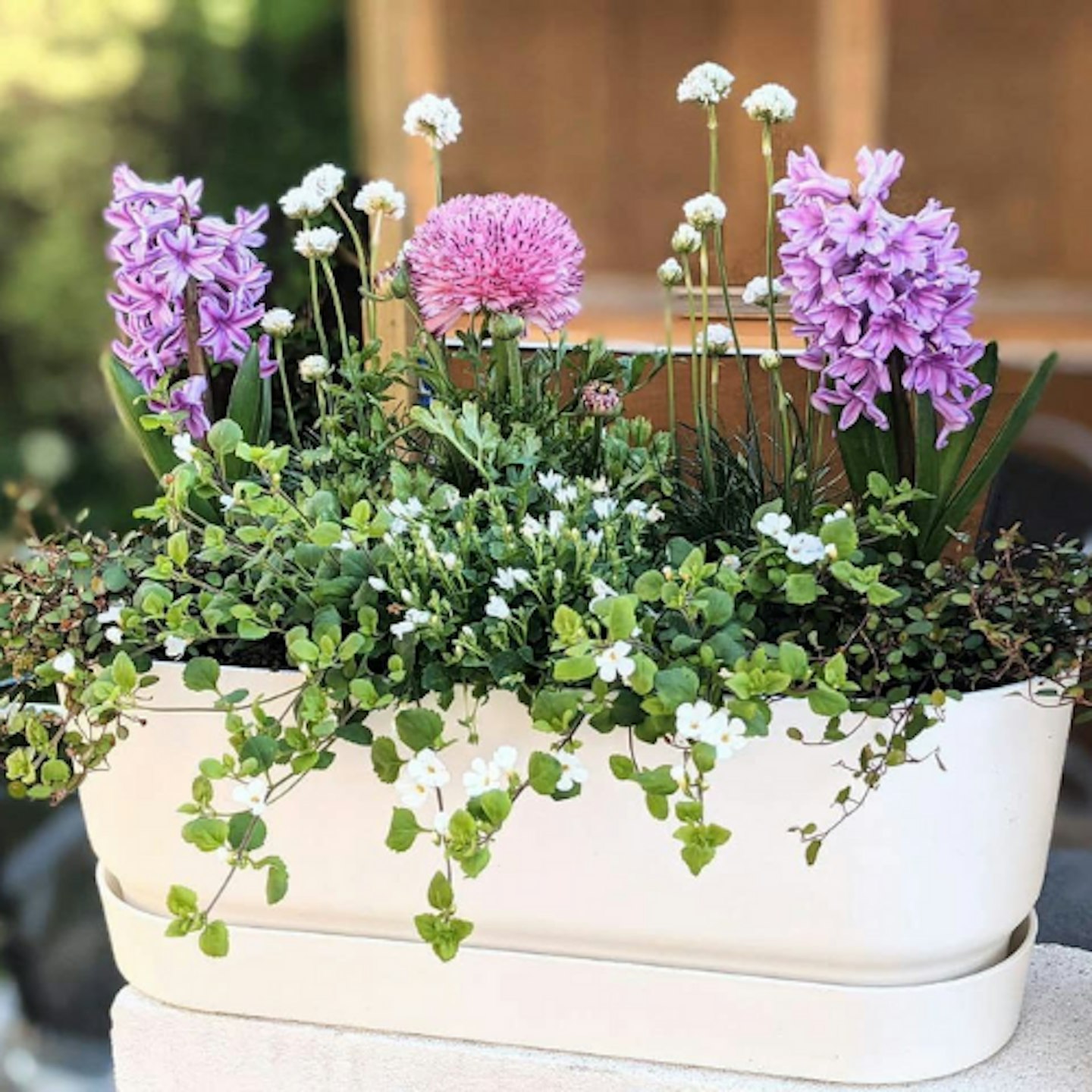 Plants Club
Description
Tight on space? These stylish and sustainable window and balcony planters are an easy way to
Pros
Top up options available if you don't want to buy monthly
Hassle-free
Simple colours
Cons
You may just want to buy a one-off option, which is more expensive
Recommended
Description
A business born out of a passion for plants, this subscription is green through and through. 95
Pros
Eco-friendly with sustainability front of mind
Rare and unusual
Chosen by experts
Plant subscription box FAQs
Are monthly plant subscription boxes worth it?
We think so. It will take the hassle out of trying to transport your new plant babies home without spilling soil in the boot. Also, it will help you pick which plants will work for your home, as everything will be sorted for you by the plant experts.
It's a great way to gradually introduce a new green oasis to your home, especially if you're new to the indoor plant world. A subscription saves you the time and effort it would take to go to the garden centre. You can see exactly what's available from the comfort of your home with all the guidance and tips you need, without a wasted journey or disappointment.
Plus, who doesn't love a monthly delivery? It's exciting, will last well with the right care, and will bring you plenty of joy, clean air, and even help you concentrate. Plants definitely have their perks.
How do you take care of houseplants?
With your plant subscription, you'll likely receive care tips from the service to help you care for your monthly plant. However, if you're still unsure or have got a houseplant of your own, you'll need to check the water, sunlight, and the best position to help your bud thrive.
Plant expert Claire Ransom, founder of plant subscription box Lazy Flora shares her advice for helping your house plants flourish.
Natural conditions
"Firstly, you should always learn a bit about where a plant comes from and what conditions it grows in the wild," says Claire. "If you can find this out, the easiest way to ensure a plant will survive in your home is by recreating these natural conditions to the best of your ability.
"For example, a fern grows well in a cool, shady spot beside water sources in the wild. You can use that information to create an environment and watering schedule that best mimics that environment.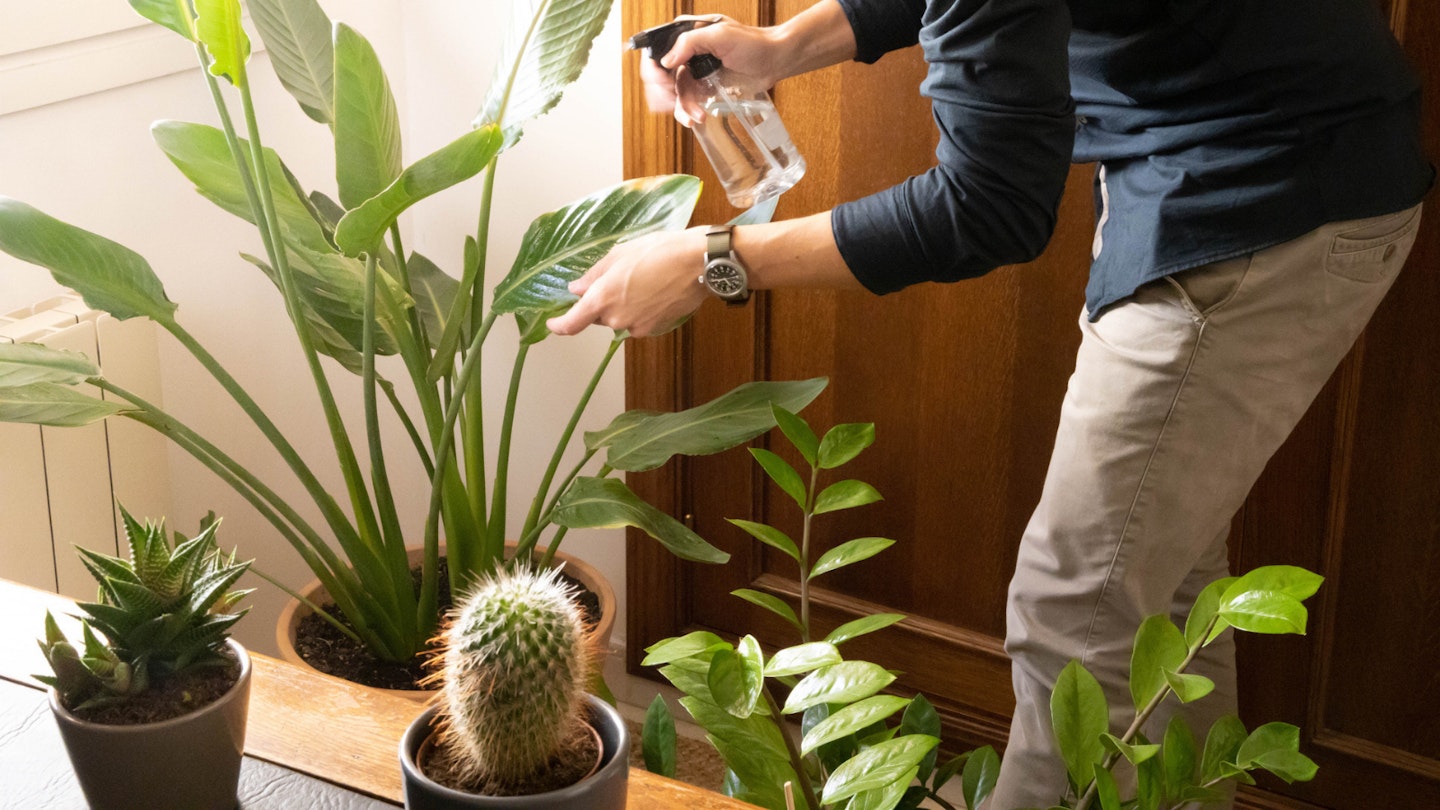 "It might be tempting to want to be surrounded by a Bird of Paradise or hibiscus flowers in your home. However, unless you have a very sunny conservatory or south-facing window (not to mention a lot of patience), you might have to be prepared to accept that dark, cool conditions just aren't going to be ideal for those plants."
Watering
"I would say that learning the individual watering needs of each plant is the best way to ensure success. So for most people, acquiring one or two plants at a time is probably a good number. Rather than going crazy and buying lots all together that you haven't grown before, and then feeling overwhelmed when you can't cope with the varied watering requirements."
Soil
"What type of soil you use is also another key factor in caring for your plants. Our advice? Use a good form of potting soil that has a good mixture of minerals that your plant will need."
Which house plants are easiest to take care of in the UK?
A succulent, spider plant, Zamioculcas Zamiifolia (ZZ plant), aloe vera, or a cactus, are all very low-maintenance plants. They're a great choice for first-time plant parents or those with difficult plant-living conditions i.e. rooms with limited lighting.
That means if you're quite forgetful, your new additions won't suffer if don't happen to water them enough.
What are the benefits of houseplants?
As well as providing us with something pretty to look at, there are many benefits to draw from different plants; multiple studies have proven their ability to purify the air, increase concentration and uplift spirits when spending time inside.
Some of these benefits include; helping to maintain respiratory health; minimise headaches; lower stress and anxiety; boost recovery and healing; enhance concentration and productivity; improve mood and help combat fatigue. Working with plants can be therapeutic and being closer to nature is kind for your mind!
What are the most popular houseplants?
If you're new to plant parenting, take a look at the most popular houseplants filling people's homes. These favourites flourish indoors:
Chinese money plant
Spider plant
Peace lily
Succulents
Aloe Vera
Cactus
Snake plant
Lucky bamboo
How long can houseplants live?
Houseplants can live anywhere between two to five years. This depends on the type of plant you own, as well as how committed you are to their care. After that, plants tend to stop thriving and it's best to invest in another plant.
What to read next:
Description
Discover everything you need to know to make your outside space look fantastic, quickly and