Even though it is easy to believe that indoor plants are tricky to look after, there are many easy to care for houseplants that will happily co-exist alongside you, no matter how many times you forget to water them. Houseplants are great for interior design and your well-being, but just like our gardens, they do need some tender love and care, with regular watering, checking for pesky bugs, and even adjusting the amount of sunlight they get.
Don't easy to care for houseplants make the best gift for plant lovers? Ideal for placing on your desk, windowsill, or any available corner in your room, e for houseplants introduce vitality and vibrancy into your surroundings. Moreover, they bring forth a multitude of health advantages, all of which contribute to enhancing your environment. Some can enhance our wisdom and focus - like indoor office plants.
Best easy-to-care-for houseplants at a glance
• Best easy-to-care-for houseplant gift: Peace Lily - View Offer at Bloom & Wild
• Best easy-to-care-for houseplant air purifier: Spider Plant - View Offer at OXY Plants
• Almost unkillable houseplant: Jade Plant - View Offer at Etsy
Just like some plants in the garden (hello, bamboo), there are some terribly hardy houseplants that are able to weather any storm - whether that is weeks or even months without water. If you've had enough of plants with intimidating care routines that drain your bank balance, we've compiled a list of easy to care for houseplants - from tall varieties, low-light lovers and trailing plants. We'd recommend steering clear of bonsai plants for now...
Easy to Care For Houseplants 2023
Best easy-to-care-for houseplant gift
Description
We love the striking Peace Lily and, trust us, they are hard to kill! Look after them just a
Pros
Droops when thirsty
Purifies air in your home
Super low maintenance
Best for a statement
Description
The Monstera, or Swiss Cheese plant, has soared in popularity in recent years, as they look
Pros
Purifies the air in your home
Relatively easy to care for
Looks great for any home
Cons
Grows fast if well looked after
Will burn in direct sunlight
Best tough and easy to care for houseplant
Description
Punky, with spiky foliage, this Snake Plant or 'Mother-in-Law's Tongue' is happy to be placed in
Pros
Great for air purification
Easy to look after
Comes with a sturdy pot
Cons
No customer reviews
Not pet friendly
Best air purifying plant
Description
Spider plants are one of the easiest to maintain indoor plants on the market. Due to its cascading
Pros
Easy to propagate
Very little maintenance
Great for air purifying
Best trailing houseplant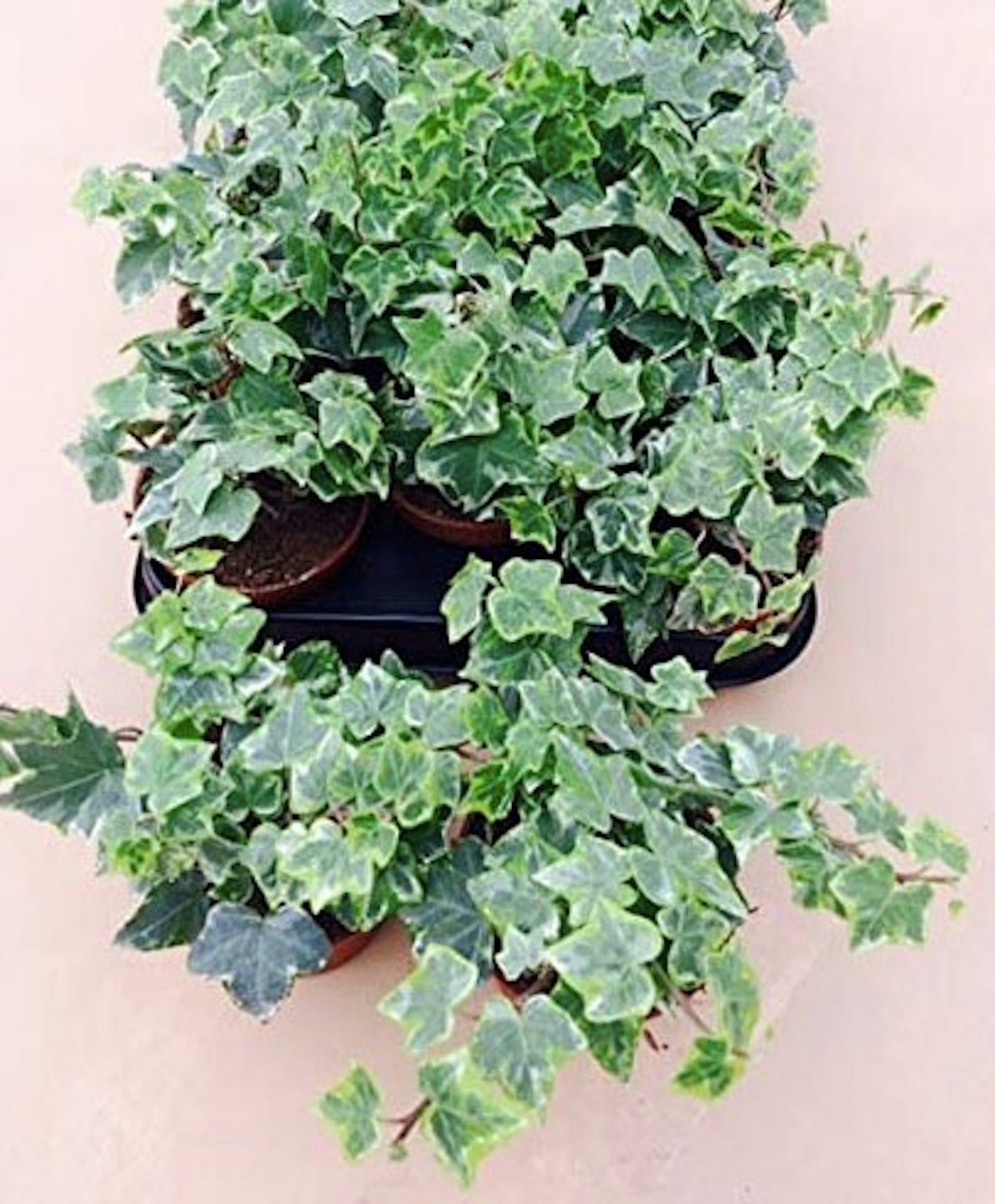 Amazon
Description
Trailing plants like English Ivy look great indoors, as they can be popped high up on bookshelves
Pros
Tolerates medium light
Great value shrub
Reduces air pollution
Cons
May interfere with other plants around them
Not pet-friendly - very toxic
Best easy-to-care for indoor tree
Description
As well as being lucky and bringing positive energy into your home, Money Trees are a unique
Pros
They can last for decades
Pet and child safe
Straightforward care
Cons
Careful not to overwater
Need some pruning
Best indoor plant with healing properties
Description
Aloe Vera is one of the best indoor plants for skin health with its sap providing instant relief
Pros
Low maintenance succulent
Different sizes available
Air purifying and healing
Best almost unkillable houseplant
Description
Succulents are notoriously easy to please and very low maintenance, making them indoor plant
Pros
Requires very low maintenance
Great for gifting new homeowners
Almost unkillable - for beginners
Cons
Prone to overwatering
Not pet friendly
FAQs
Signs your easy to care for houseplant needs some love
Garden News writer Marc Rosenburg says: "Overwatering, inadequate light and failure to re-pot are three of the most common causes of house plants keeling over. It's possible, however, that the rot set in before the plant left the store."
So, here's a checklist of the warning signs to look for when scouting for a new easy to care for houseplant.
Leaves – are a hiding place for sap-sucking insects. So, check the underside for this. Plus, leaf yellowing can be caused by pests or nutrient deficiency.
Flowers – are beautiful, yes, but take heed. Avoid the temptation to buy flowering plants where all blooms are at their pretty primes. To clarify, a healthy supply of buds is more valuable.
Roots – growing out of a pot's drainage holes in excess indicate that it's pot-bound.
Compost – is something else to take a look at. Why? Gaps between the growing medium and the inside of the pot can tell us that the rootball has dried out.
What to read next:
Description
Discover everything you need to know to make your outside space look fantastic, quickly and
Hannah Mellin is a Homes & Garden Product Writer for Modern Gardens, A Modern Kitchen, Yours and Take A Break. She has been working in the Journalism industry for over a decade and has written for an array of brands including John Lewis, Daily Mirror and Grazia. When she's not writing, researching or testing products, she's renovating her Victorian terrace and chilling in the garden with her sausage dog Waffle.