Cosiness is the order of the day in your October garden, and a crackling firebowl or chiminea is a must-have. A source of warmth means you can enjoy the outdoors even as the evenings draw in.
Snuggle up with a blanket and a hot drink to enjoy the scent of real woodsmoke and, with the addition of these easy homemade firelighters enhanced with herbs and spices, a subtle, sweet and spicy, oh-so-cosy fragrance will fill your outside space too.
How do you make wax firelighters?
Wax firelighters make it easier to get your fire going. As the wax heats up and melts, it turns into an oil vapour that ignites, keeping the fire going for longer and allowing time for the wood to get burning. The dried herbs and spices act as wicks, just like in a candle, so do make sure they poke out of the wax a little to give the flame a purchase.
You will need:
✽ Several candle stubs or tealights
✽ Small cupcake cases
✽ Sprigs of rosemary or lavender
✽ Cinnamon sticks, £1 tesco.com
✽ Star anise, £1 tesco.com
Total: £2
What to do:
1 Place the candle stubs and/or tealights in a glass bowl suspended above a saucepan of simmering water and stir until they melt to a clear liquid.
2 Carefully pour the hot wax into the cupcake cases. They don't need to be filled – one third or half full will be enough.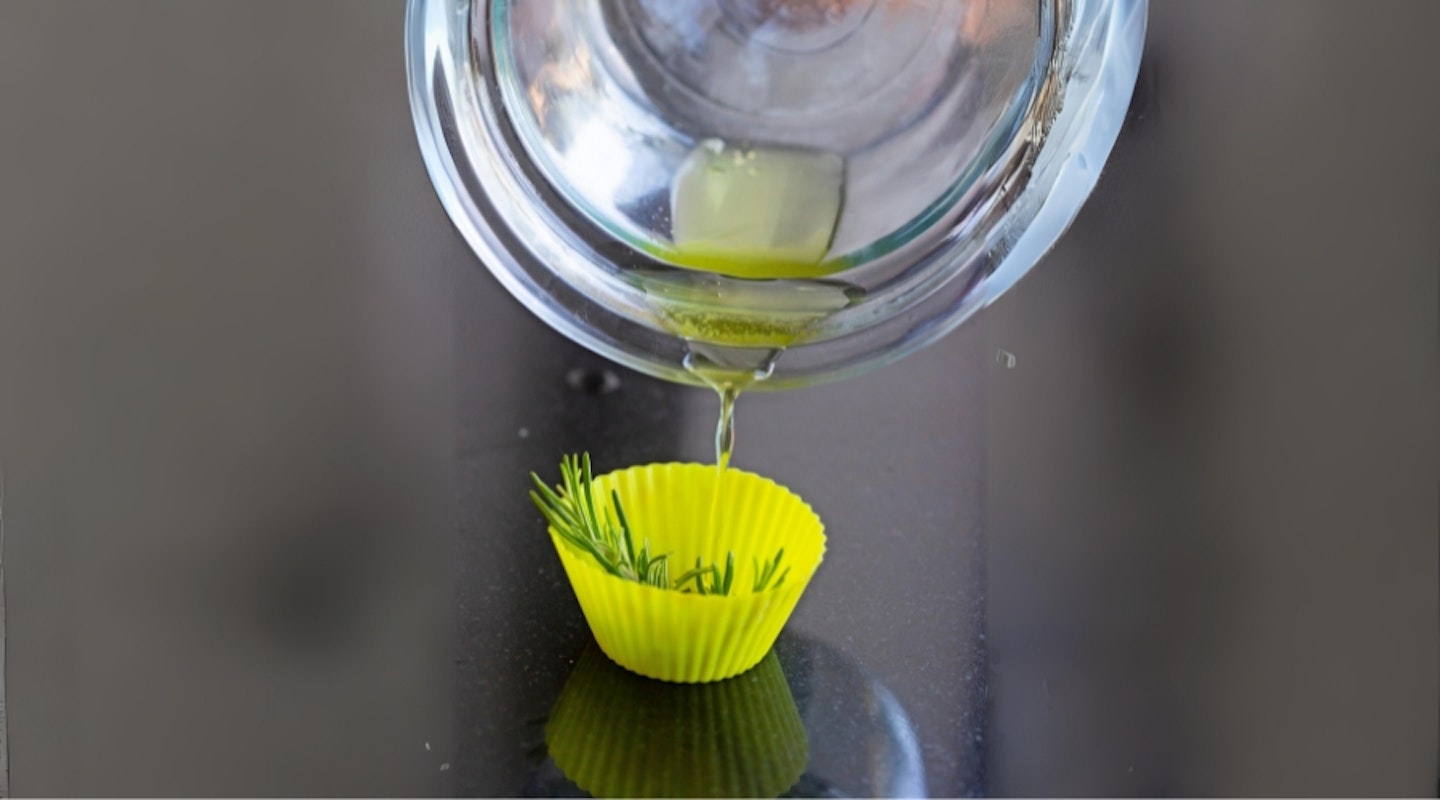 Photos: Neil Hepworth
3 Let the wax cool slightly but, before it completely hardens, press a sprig of rosemary, lavender or a cinnamon stick into the centre of each melt, and a star anise too if you like.
4 Leave to cool and harden for two hours then press the firelighters out of the cupcake cakes and store in a box or bag.
MODERN GARDENS TIP

Dry herbs burn more easily so cut your rosemary or lavender sprigs a week in advance
Share your fave garden DIY, makes and upcycles with us...
…you can email us at moderngardens@bauermedia.co.uk and find us on Facebook Modern Gardens Magazine or Instagram @ModernGardens
What to read next
Description
Discover everything you need to know to make your outside space look fantastic, quickly and