When it comes to the best gifts for gardeners, the options are endless. Whether you want to give them new luxurious plants and flowers to play around with or garden accessories that will brighten up their day, there are lots to choose from. With Christmas around the corner, we can all feel overwhelmed by present ideas and inspiration, which leads us to panic buy something that they might not actually use or enjoy.
Last chance Black Friday deals on gifts for gardeners
We interrupt the regularly scheduled content to let you know that although Black Friday is over, there's still time to grab some last chance Black Friday deals on gifts. These are the retailers that still have deals available, or keep scrolling to continue reading our buyer's guide.
Shop Black Friday garden gifts: Amazon | Argos | B&Q | Homebase | Very | Not on the High Street | Etsy
Save 60%: Black Ipata Firepit, WAS £59.99, NOW £20
Get 20% off: Head Gardener Personalised Apron, WAS £25, NOW £20
Save 17%: Garden Pack Seed Collection, WAS £34.99, NOW £28.99
Save £80: George Foreman GFSBBQ1 Portable Grill Gas BBQ, WAS £150, NOW £69.99
From outdoor garden clocks to gardening tools, there are plenty of gifts that a gardener in your life will find useful. With choices to match rustic garden decor like weathered planters, wrought-iron trellises, and vintage birdhouses to more practical gifts, we are here to help you find the most suitable present.
Sometimes though, it can be hard to find the perfect option when you're not too savvy around the garden or if you're struggling with what might fit into their garden design - so we've made it easy for you, rounding up gifts for the new gardener or the experienced one - we've covered all bases.
Best gifts for gardeners at a glance:
• Best garden tool gift for gardeners: All Things Brighton Beautiful Tool Stool – View on Not on the Highstreet
• Best plant subscription gift: PlantsByPost Subscription – View on Etsy
• Best advent calendar for gardeners: The Little Trees Bees And Seeds Gardening Advent Calendar 2023 – View on Amazon UK
Best gifts for gardeners UK
Best garden tool gift for gardeners
Description
If you know someone hanging around the garden day in and day out, they'll appreciate this genius
Best plant subscription gift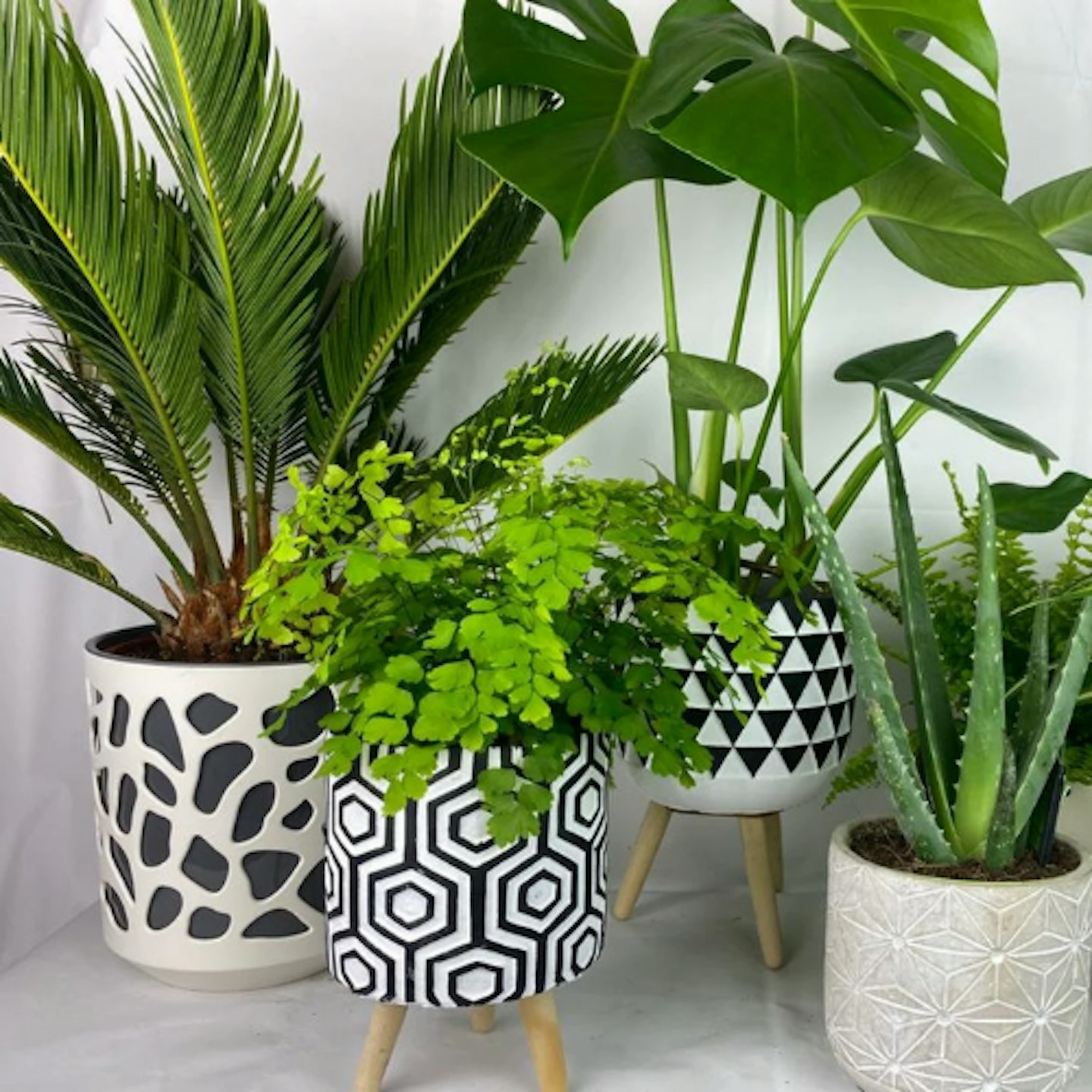 Etsy
Description
You can organise for yourself or a friend to receive a standard or pet-friendly plant,
Best advent calendar for gardeners
Tested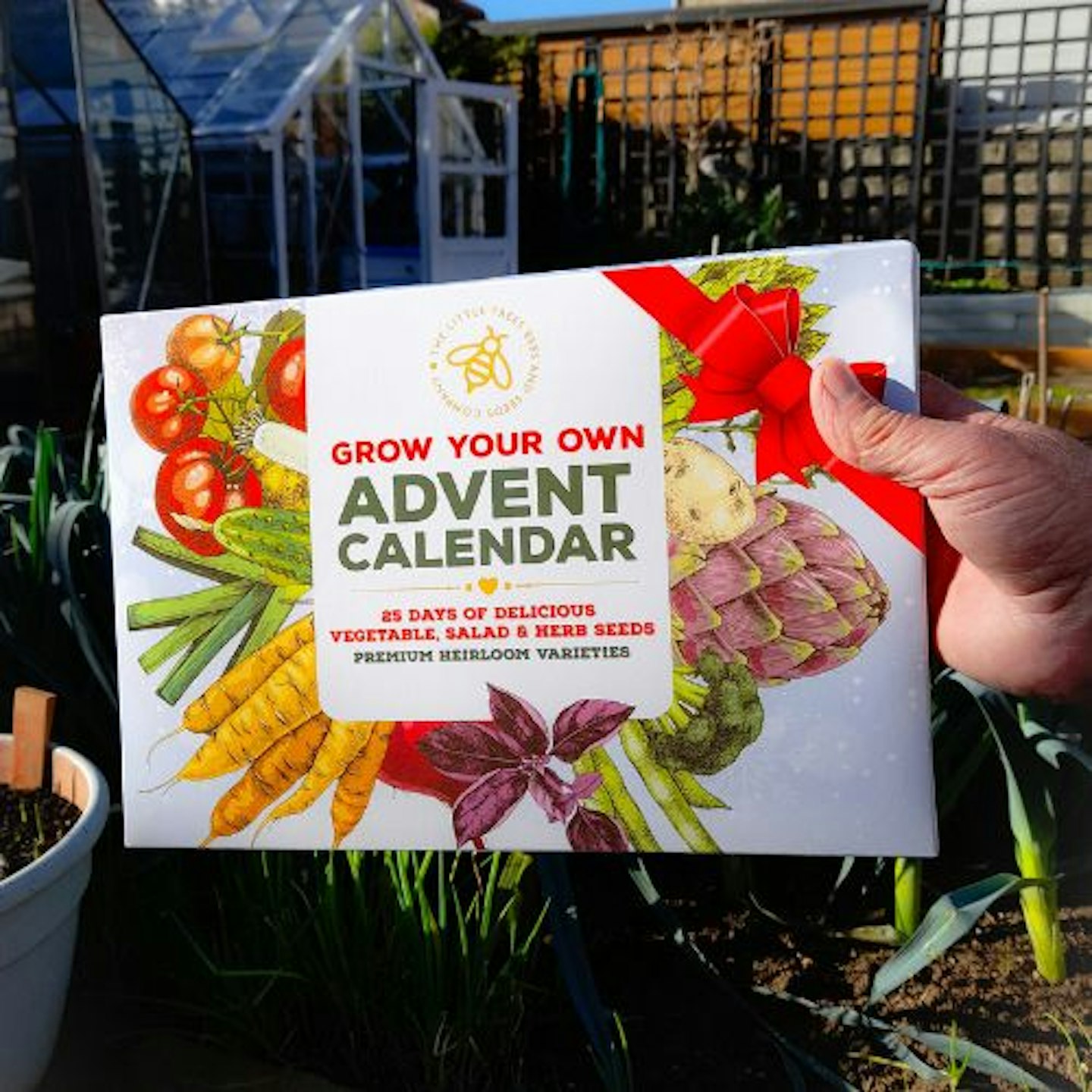 Natalie Knowles
Description
The Little Trees Bees And Seeds Gardening Advent Calendar 2023 is a wonderful kitchen garden
Best BBQ gift
Description
We have to admit, we've gifted this in the past and it's gone down a treat! Perfect for barbecues
Best personalised mug gift
Description
This enamel mug from Etsy is made more special as a gift because you can personalise it with a
Best jigsaw gift for gardeners
Description
Jigsaw puzzles have been around for decades and they never get old. Gifting a garden jigsaw is a
Best letterbox gift for gardeners
Description
Can't get to them in time? Don't worry because this BloomPost letterbox gift is easy to send and a
Best personalised hanging sign for the garden
Description
Nothing says 'great gifting' quite like personalisation. You can grab this personalised slate
Best gardener gift box
Description
You can't go wrong with a gift box. This garden-inspired gift features handmade wild hand soap in
Best gift for gardeners who love to read
Description
Magazines can be some of the best places to find garden trends, tools, and tips (if we do say so
Best secateurs gift for gardeners
Description
Kew Gardens is an infamous spot for gardeners and now you can gift top-quality secateurs from the
Best gardening multi-tool gift
Description
A multi-tool is perfect for the all-in-one gift and this includes six different functions - yes,
Best essential garden toolkit gift
Description
Continuing with the tool theme, if you know your gardener needs to stock up on all the best tools,
Best personalised plant gift for gardeners
Description
It's likely that any gardener will need a plant pot at some point and this personalised birth
Best garden kneeler gift
Description
This Folding Knee Stool for the Garden provides a great way to garden comfortably, preventing knee
Best bug-friendly gift for gardeners
Description
If your pops would love to attract pollinators and wildlife to their garden, this is a great
Best gift planters
Description
These fluted zinc garden and house planters are a great shout for rustic gardens and ideal for
Best gift for the gardener who loves bubbly
Description
There's nothing wrong with a little tipple whilst you garden, and what better than to combine the
Best gift experience for gardeners
Description
Sometimes you don't need to gift them garden tools, but a garden experience. With this Buyagift
Best gift set for grill-seekers
Description
Calling BBQ lovers! If you know someone who loves to host a barbecue or grill for the family in
Best luxury gift for gardeners
Description
This one's best if they have a large lawn or you know a tidy garden is important to them (and
Best book to gift gardeners
Description
If you know they're working on tightening up their garden, this guide provides month-by-month
What is good to gift a gardener?
First things first, it's good to think about a few features before you dive straight in and buy plants they don't want or watering can they already have. Here's what we suggest:
Indoor or outdoor garden: This will affect a few things on your gifting list. If you have an indoor gardener, think about the kind of plants or even herbs that will survive inside as well as indoor accessories. Outside gardeners have a far bigger range to deal with, everything from furniture to lights and a wide selection of plants and flowers you can gift.
Luxury or efficiency: If the gardener you're gifting is into their garden design trends and high-quality furniture, they might appreciate a gift that is more high-end or will suit their exterior theme. On the other hand, if they are way more into the plant types and growth of their garden, then they may appreciate more functional gifts like high-quality secateurs.
What do they already have? This will be a big influence on what you can buy as a gift. If they already have lots of lilies hanging around, chances are they don't need anymore. You can always ask them what kind of plants they prefer, which will give a good insight into what gift they'll appreciate.
What to read next:
Description
Discover everything you need to know to make your outside space look fantastic, quickly and
Caitlin Casey is a Senior Writer for Modern Gardens, heat, Closer, and Grazia. She covers shopping, women's lifestyle, popular culture as well as all things trending.