If you're looking to extend into indoor gardening or just want an easy way to grow herbs, an indoor hydroponics garden could be your next green adventure. We've put together our favourite indoor hydroponics systems for your best indoor houseplants that have found their way into hydroponics gardens, thriving in this soil-less environment.
Definitely a modern trend, hydroponics systems use only water, light, and oxygen to grow those greens - meaning the need for any messy soil is taken out. This innovative approach has led to the rise of easy to care for houseplants that require minimal maintenance. With hydroponics, even the most novice gardener can cultivate a lush indoor garden without the usual challenges associated with traditional soil-based gardening.
Black Friday deals on indoor hydroponics
We interrupt the regularly scheduled content to let you know that although Black Friday is over, there's still time to grab some last chance Black Friday deals on indoor hydroponics. These are the retailers that still have deals available or keep scrolling to continue reading our buyer's guide.
Shop the best Black Friday indoor hydroponics deals: Amazon UK | B&Q | Homebase
20% off: iDOO 12 Pods Hydroponics Growing System WAS £149.98, NOW £119.98
40% off: AeroGarden Bounty Elite-Stainless Indoor Garden WAS £549.98, NOW £332.66
Save £9.95: JML HygroPod - LED Grow Light & Self-Watering Plant Pot WAS £19.95, NOW £10
Indoor hydroponic gardens have now become a more popular alternative in the gardening world. Indoor hydroponic gardens are a method of growing plants without the use of soil. Instead, plants are cultivated in a nutrient-rich water solution, allowing them to absorb essential minerals and vitamins directly from the water. With hydroponics, plants receive a balanced diet, leading to healthier and more consistent growth. It's a sustainable and efficient way to garden, especially in areas with poor soil quality or limited space - perfect for taking care of your best bathroom plants or kitchen greenery.
Hydroponic gardens offer a range of plants, from air-purifying varieties to those that can boost mood and reduce stress, the best plants for wellbeing can be integrated into these systems to benefit your environment. So, with that in mind, let's take a look at the best indoor hydroponics garden for effortless indoor gardening.
Best indoor hydroponics garden at a glance
• Best high-end hydroponics garden system: Veritable Indoor Garden Smart Edition – View on John Lewis
• Best hydroponics system for the garden: Acqua Garden Growing System – View on Not on the Highstreet
• Best tech indoor hydroponics garden: AeroGarden 903134-1100 – View on Amazon UK
Best indoor hydroponics garden
Best easy-to-use hydroponics garden (Editor's Pick)
Description
Pros
Supplied with plant food and complimentary seeds
Easy to use
Different LED grow light settings
Cons
Could be too small for some
Best high-end hydroponics garden system
Description
Smooth and sleek from John Lewis, this Vertiable indoor hydroponics garden is a great kit to get
Pros
Seeds included
Automatic LED ambience
16-hour activity
Recyclable
Cons
Needs a constant power source
Avoid placing near open windows
Best aesthetic hydroponics garden system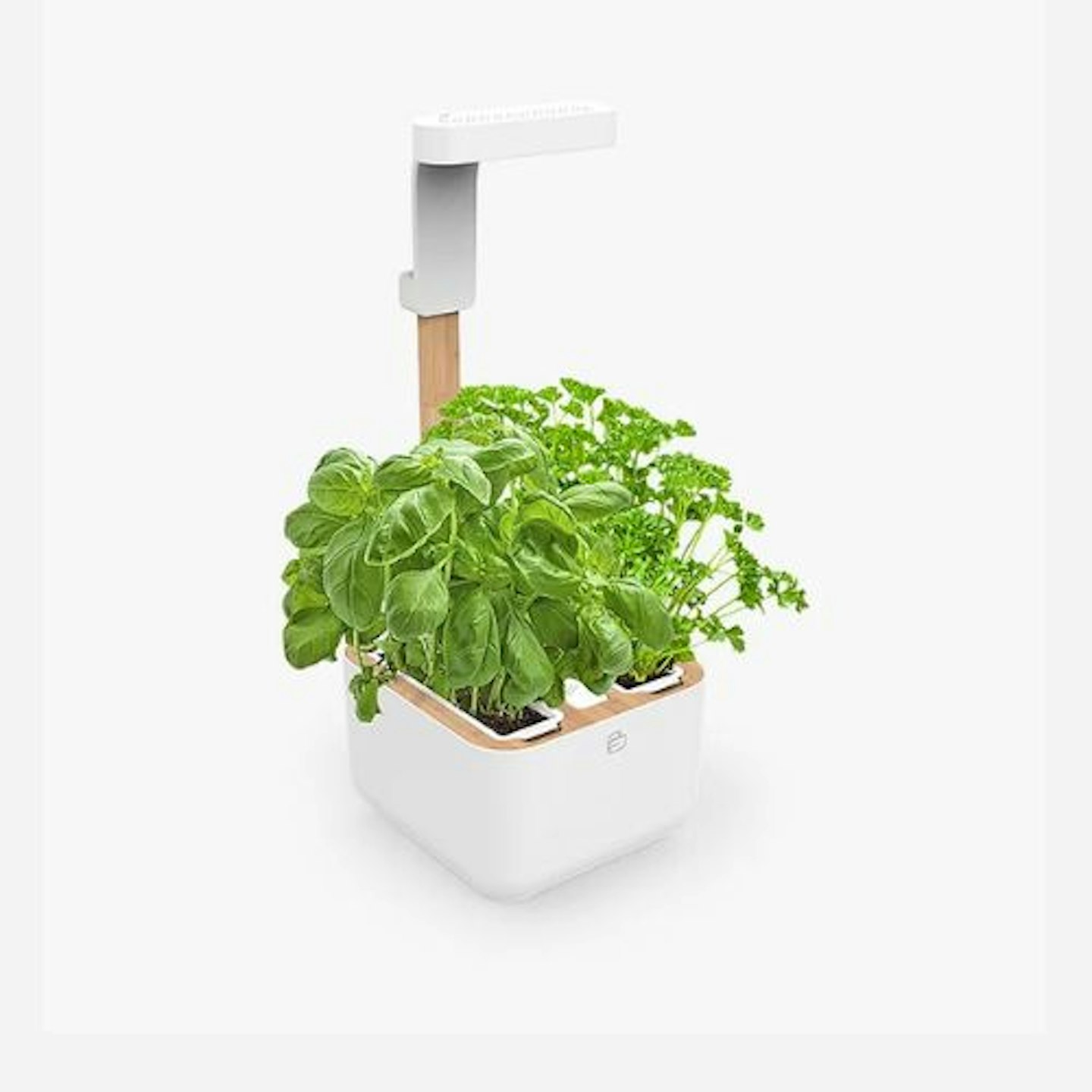 John Lewis
Description
This Botaneo hydroponic garden is lightweight, cute and will fit on any windowsill or kitchen
Pros
Recyclable
Seeds included
Long-term water holder
Cons
Keep connected to a power source at all times
Smaller amount of pods
Best hydroponic garden system tent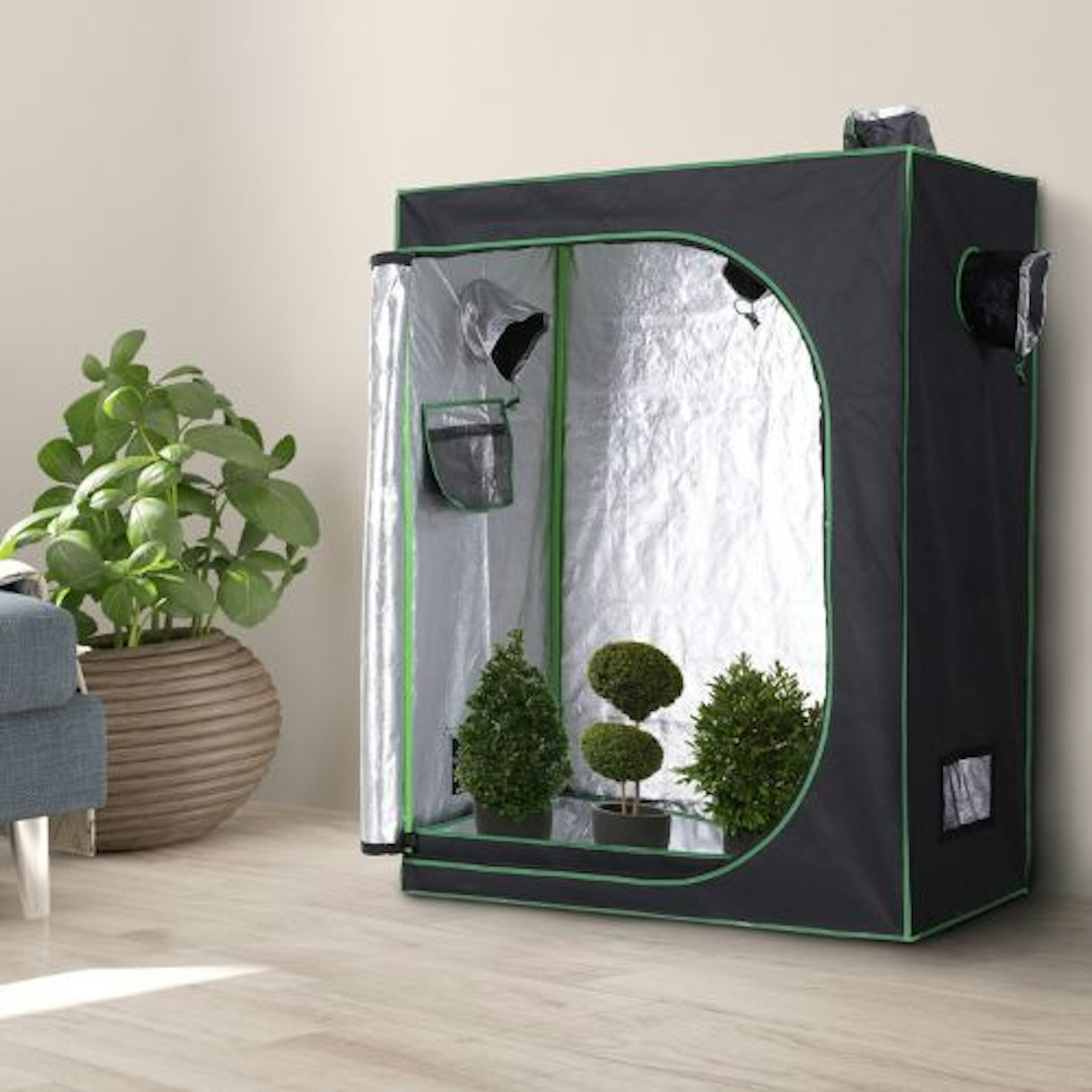 The Range
Description
If you'd rather get hands-on with your hydroponic garden and have space to use, this Mylar tent is
Pros
Large tent for bigger hydroponic grows
Tear-proof and water-resistant
heavy-duty metal zippers
Ventilation windows
Best hydroponics system for the garden
Description
Amazing, innovative and perfect for a modern garden, we present this vertical hydroponic system
Pros
Innovative design
Comes with lots of essential accessories
Fully automated and self-watering
Cons
Set-up is tricky and needs to be done thoroughly
Best rated hydroponics garden system
On Sale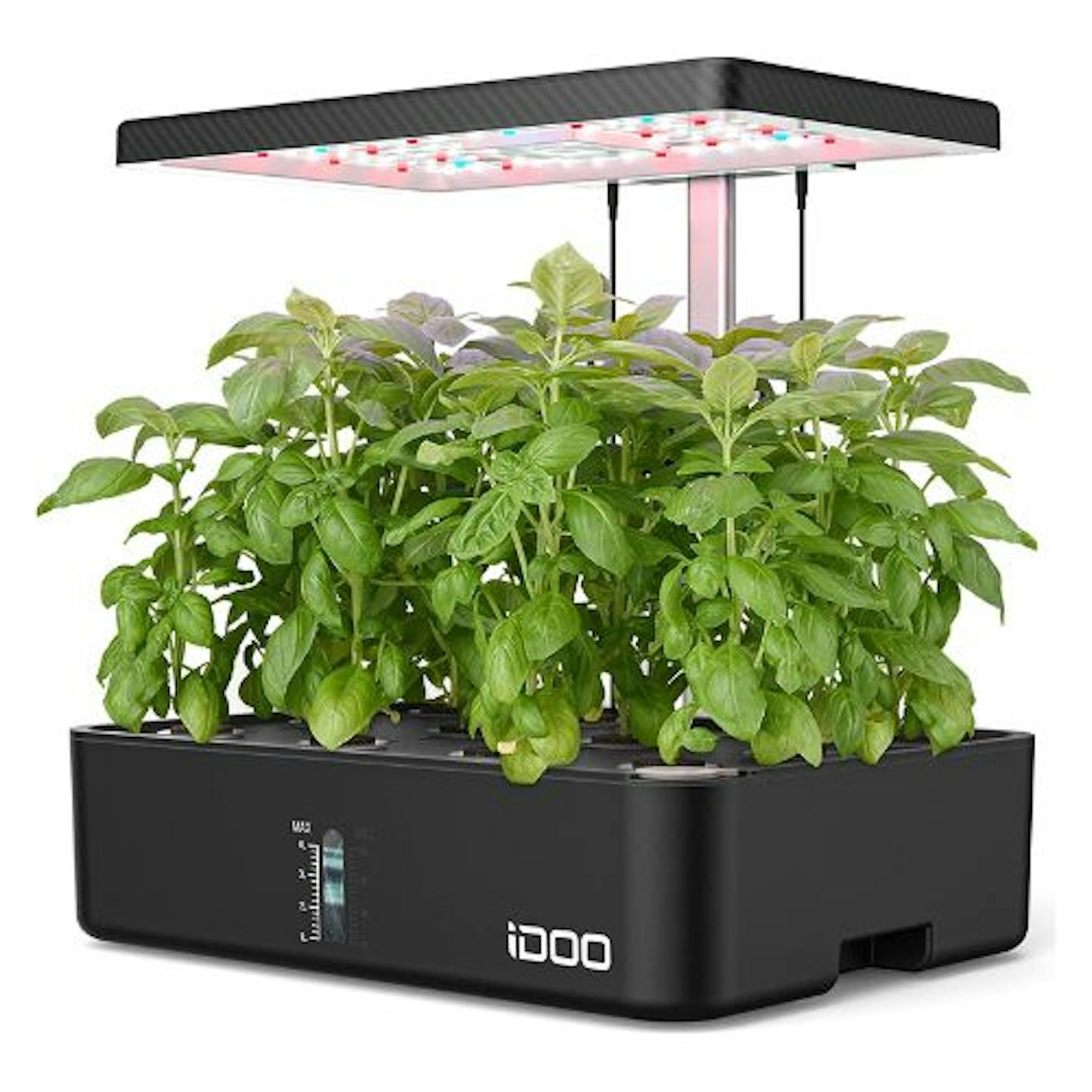 Amazon
Description
iDOO has loads of great reviews on Amazon, as well as a variety of sizes for you to choose from of
Pros
Adjustable height
Sleep mode available
Auto-circulation system
Smart grow modes
Cons
Plastic will crack when mishandled
Best hydroponics garden system to suit interior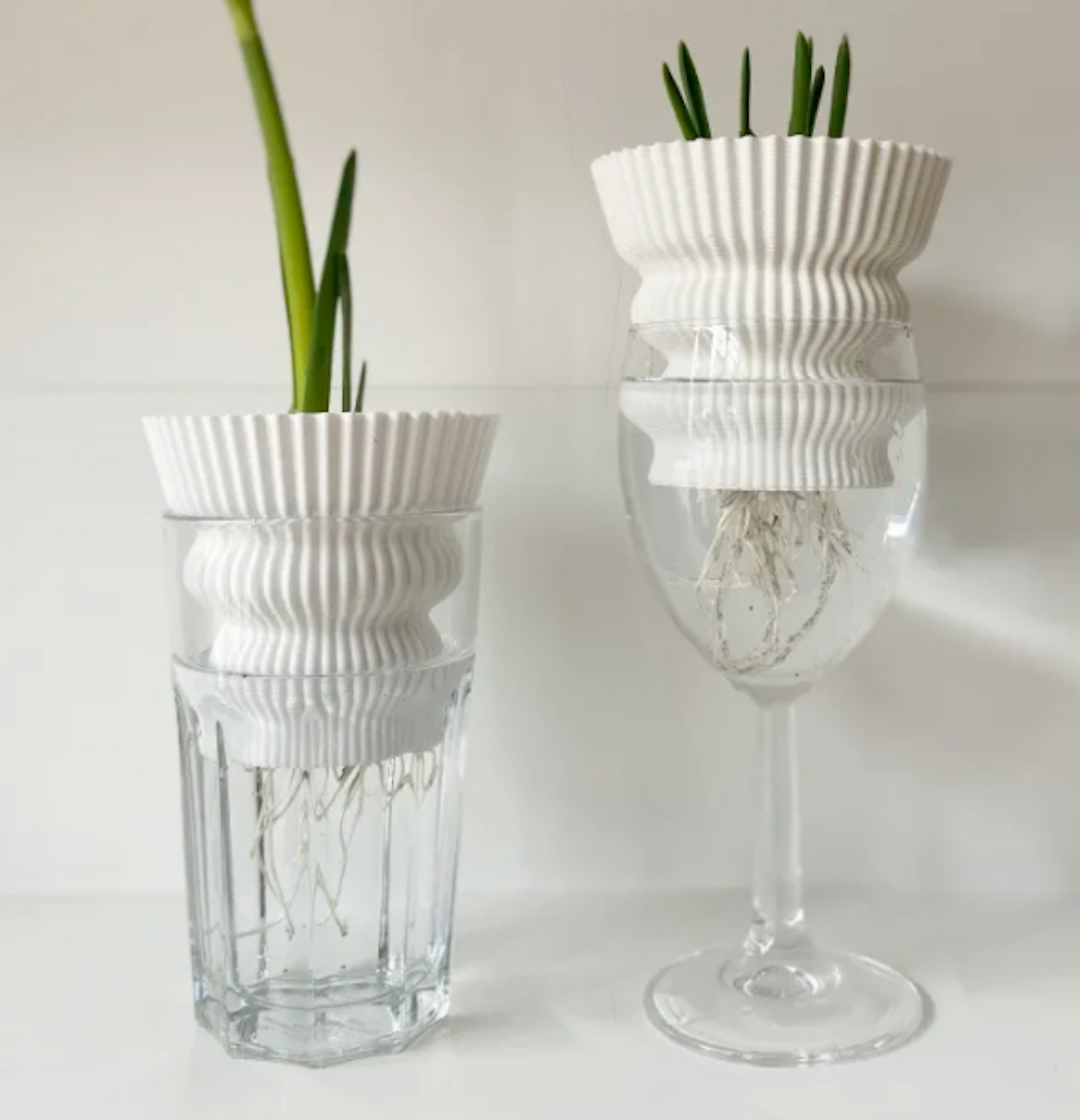 Trouva
Description
Hydroponic gardens don't have to be an eyesore in your home. Trouva has this hydroponic grower
Pros
Recycled plastic
Look natural, clean and pretty
Best tech indoor hydroponics garden
On Sale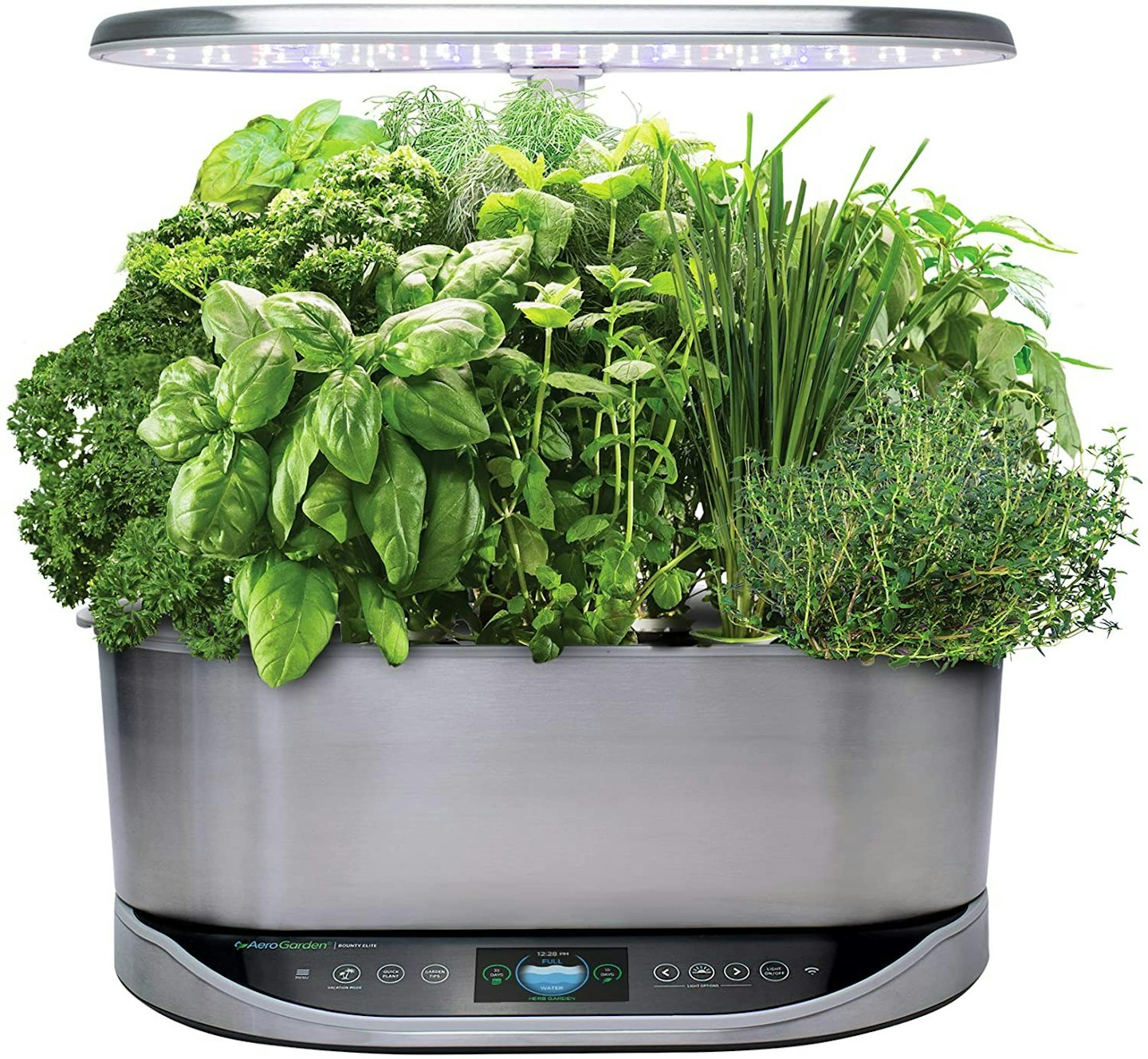 Amazon
Description
Technology fans, this one is for you. This AeroGarden Elite indoor garden has a touch screen to
Pros
Touchscreen controls and guide
Three colour controls
LED lights
Cons
AeroGarden pod kits are sold separately
Best wooden hydroponics garden
Description
Make it simple and easy with these three vases to help guide you into the hydroponic lifestyle.
Pros
Easy emptying and refills
Modern aesthetic design
Best extra large hydroponics system with trellis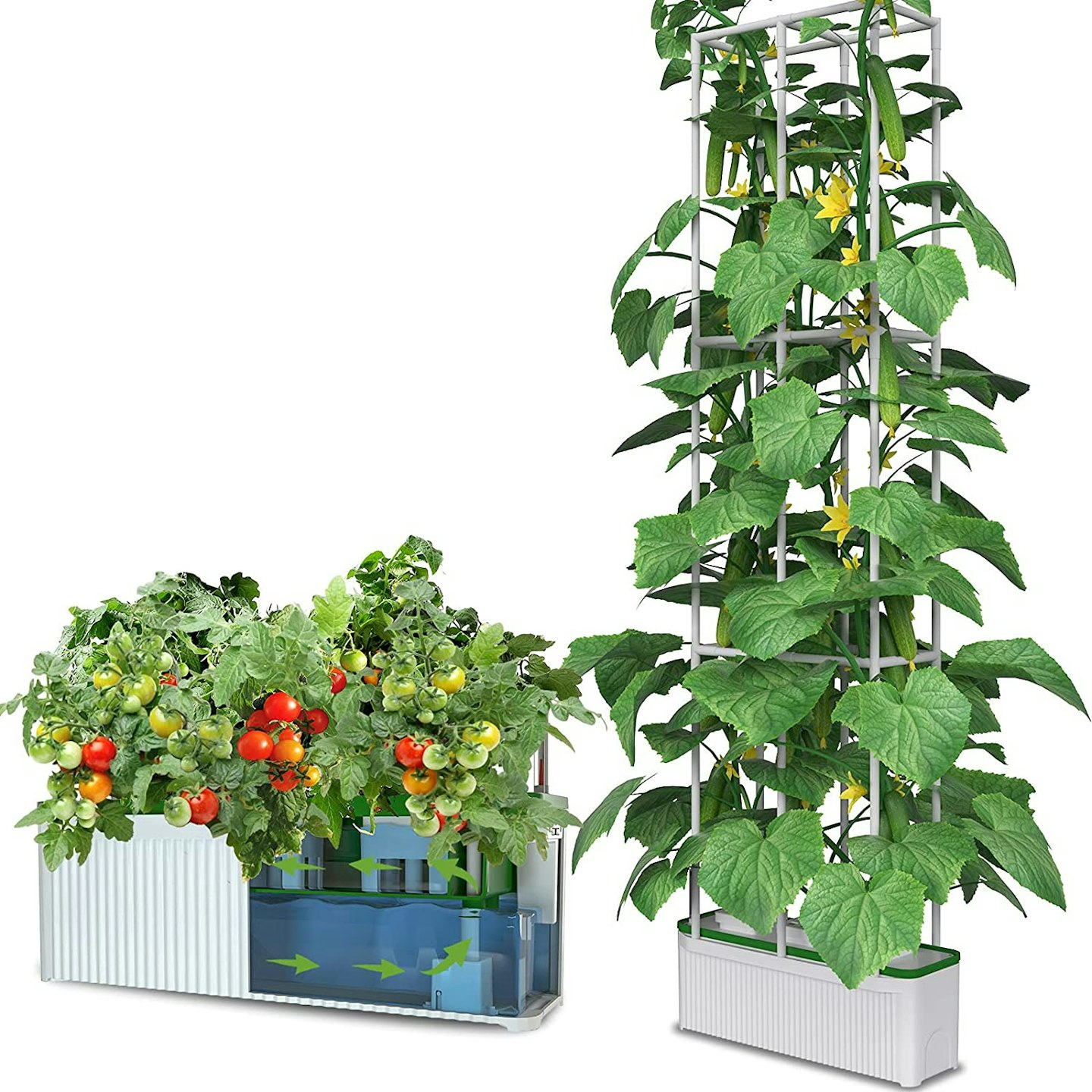 Amazon
Description
Up your growing game with this seven-litre hydroponic system, with a trellis included. This is
Pros
Extra trellis included
Large water circulation
Water pump with sensor
7l large tank
Smart reminders
Cons
Replacement sponges not included
What is an indoor hydroponics system?
First things first, we should know what we're getting into before we start planting with these systems inside.
Indoor hydroponics systems remove the need for any messy soil simply because all they use is the power of water and light. You'll need special solutions to make up an effective environment for your plants to grow in the water.
Usually, hydroponics systems made for home use will come with multiple pods for you to pop your seed into, as well as nutrients, an integrated light as well as automatic features to support your garden. With all this included, it makes growing super easy. When used by manufacturers, this same idea is applied, just used with hundreds of plants at one time.
Sometimes, these systems are also known as smart gardens because of the use of technology to help those gardens grow.
What do I need to grow an indoor hydroponics garden?
Indoor hydroponics systems made for homes can come in large and small sizes. So, if you're new to the scene, you might want to invest in a system with fewer plant pots so you can get off to an easy start.
As mentioned above, many hydroponics systems come with everything included. What you'll need to successfully grow in hydroponics systems are containers for your plants, seeds, nutrients or solution, water and a light source.
Make sure you double-check what's included in your system so you don't miss anything out.
What to read next
The best indoor office plant to boost focus and relieve stress
Robot lawnmowers worth investing in to make grass cutting easy
Description
Discover everything you need to know to make your outside space look fantastic quickly and easily,
Caitlin Casey is a Senior Writer for Modern Gardens, heat, Closer, and Grazia. She covers shopping, women's lifestyle, popular culture as well as all things trending.