Chilly and dark afternoons in your winter garden needn't be dreary. As the nights draw in, it's an opportunity to add some enchantment with quick and easy-to-make glowing jam-jar lanterns.
Any jars with tight-fitting lids will do for this project but those with a little character such as pickling or Mason jars have that bit of extra charm. They will also need to have lids that are deep and wide enough to house the lights' battery packs. These are nestled into the jar lids to keep them both dry and hidden from sight.
How do you make jam jar lanterns?
The more lanterns you can make the better the effect, but even just one or two will add some much-needed winter sparkle. Place them on your patio table and switch them on in the evening while you enjoy a mug of something hot outside. Or hang them from a tree or next to your front door to create a magical welcome for garden guests.
You will need:
✽ Large jam jars
✽ Fairylights: Brotou String Lights, £12.49/15 amazon.co.uk
✽ Blu Tack or similar, £2.80 whsmith.co.uk
✽ Gold or copper florist wire, £3/25m hobbycraft.co.uk
Total: £18.29
What to do:
1 Clean and dry the jam jars and lids – the cleaner the glass, the more the lights will sparkle.
2 Loop a string of lights around the inside of each jar. They look good if lightly tangled, but don't tie them up in knots.
3 Press a ball of Blu Tack to each battery pack and press it onto each jam-jar lid. Position them so that you can easily reach the on-off switches. Turn the lights on and screw on the lids.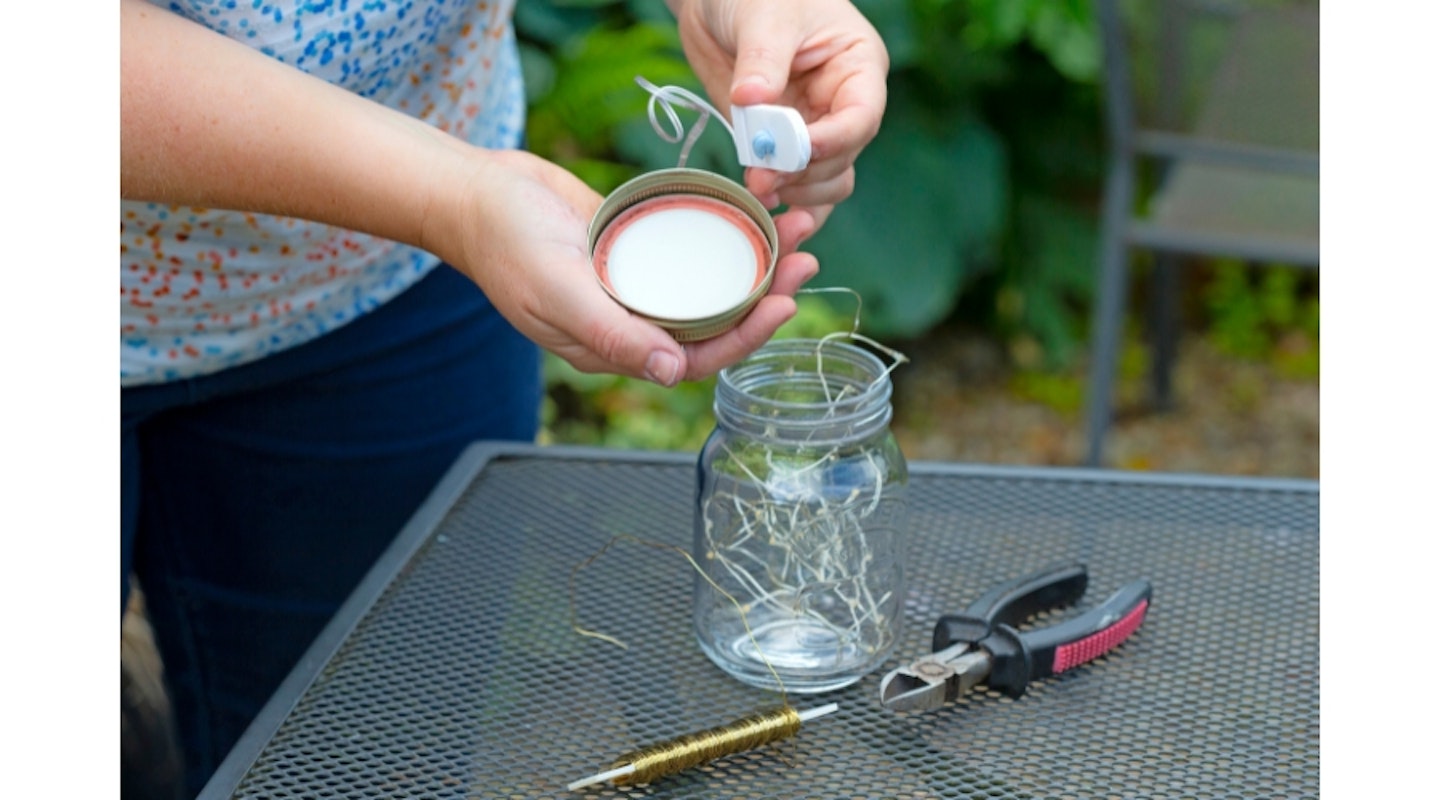 4 To make a hanging loop for each lantern, wrap a length of florist wire twice around the neck of the jar, leaving one long loose end. Loop the loose end over to the other side of the jar neck and tie to secure.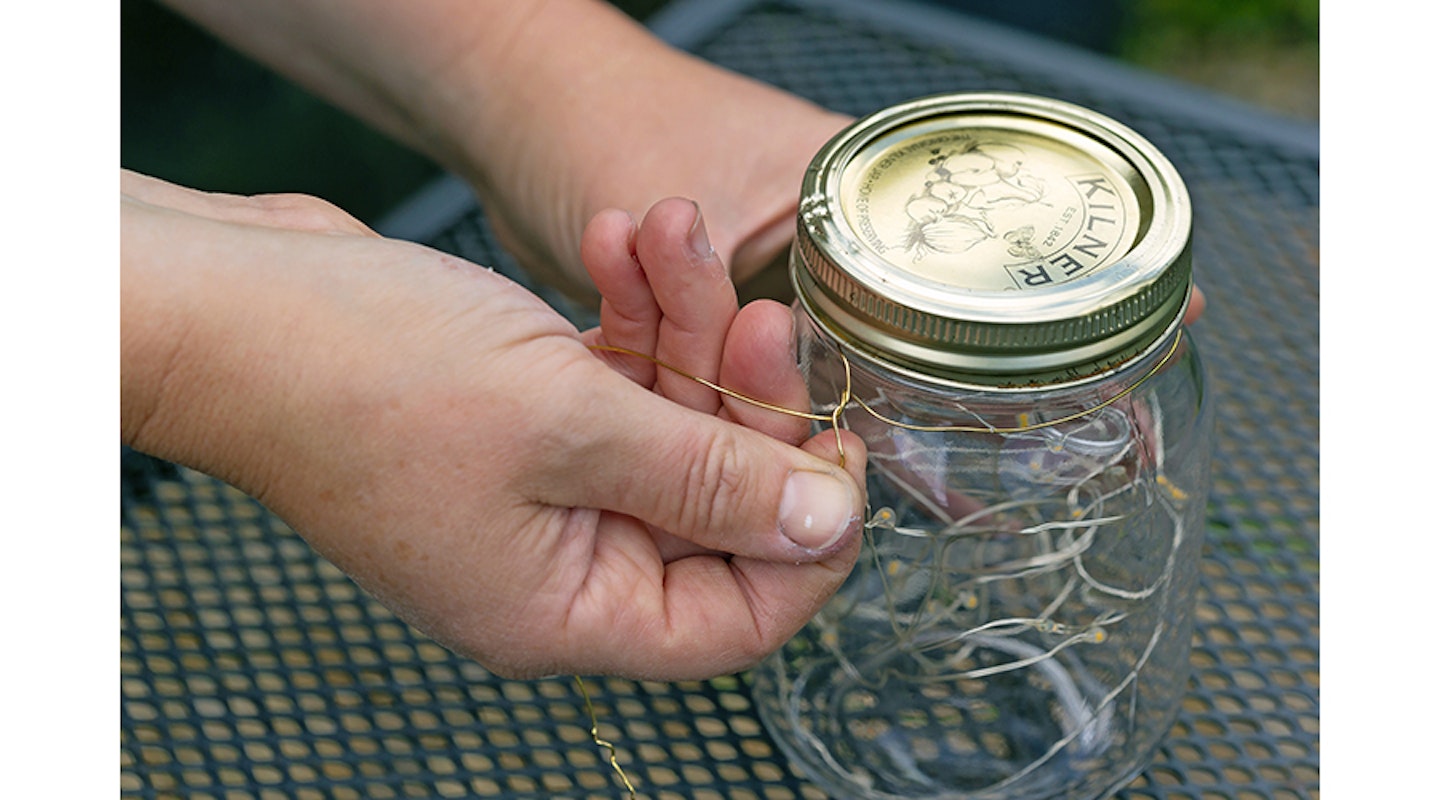 PHOTOS: NEIL HEPWORTH
MODERN GARDENS TIP

Use mini fairylights with a button battery pack that will fit neatly into the jam-jar lid
Share your fave garden DIY, makes and upcycles with us…
...you can email us at moderngardens@bauermedia.co.uk and find us on Facebook Modern Gardens Magazine or Instagram @ModernGardens
What to read next
Description
Discover everything you need to know to make your outside space look fantastic, quickly and