We can all relate to having a favourite chair, but there's a reason why metal garden chairs are this season's hot seat. The industrial aesthetic of steel furniture, developed in the post-war Mid-Century modern era, just had a 21st Century update. From folding and stackable chairs to dining sets and sun loungers, metal garden furniture has undergone some ergonomic refinement that makes metal seating a lot more comfortable.
Metal garden chairs may never be as comfy as an armchair in the garden, but there are benefits to choosing metal when you go al fresco.
Best metal garden chairs at a glance
• Best designer metal garden chair: 1966 Outdoor Lounge Chair in White - View offer on Mohd
• Best aluminium garden chair: Emma - View offer on Lazy Susan Furniture
• Best stackable metal chairs: PHIVILLA Metal Garden Chairs Outdoor Patio Stackable Chairs for Dining Set 2 Pack Black - View offer on Amazon UK
Firstly, it's an all-weather material; unlike wood or wicker, metal is resilient. And metal doesn't have to mean heavy either. Lightweight furniture - made of steel tubing - first appeared in the late 19th Century as hospital furniture and seats in cars and aircraft. Not to mention, the Bauhaus aesthetic of simple and functional design is epitomised by the sleek forms of steel tubing chairs. Marcel Breuer's Wassily Kandinsky chair is an example of metal furniture being mass-produced as a durable and comfortable seat for the home.
Metal garden chairs create interesting and photogenic shapes that contrast with lush leafy foliage. They're bang on garden trends, especially if you opt for hairpin-style furniture. But if all that metal feels a bit stark, you can simply soften the look with cushions to reflect your taste and comfort. Also, if your taste isn't quite for Scandinavian functionalism - fear not - we've found some dreamy continental, floral and industrial options too. And if a more traditional style is your thing, then pull up a chair and relax as we take the weight off looking for your new place to perch.
Best metal garden chairs
Best for maneuvering around the garden
Description
What's not to like? This set of two stackable Oblice Metal Garden Chairs are designed entirely
Pros
Great quality
Stackable
Lightweight
Cons
Only available in one colour
Best designer metal garden chair
Description
We have to begin with a piece of design history. Knoll is an iconic chair manufacturer that's been
Pros
Epitome of mid-century style
Historical significance
Best stackable metal chairs
Description
These attractive aluminium garden chairs feature a broad back for comfort. A sturdy mid-price
Pros
Lightweight frame
Four back designs to choose from
Stackable
Cons
Some found it could have been better quality
Best aluminium garden chair
Description
This lightweight Emma metal garden chair is only 6.15kg. Featuring a wide curved back and
Pros
Elegant
Lightweight
Well reviewed
Cons
Not specified if the chairs are stackable
Best for low maintenance
Description
For a sturdy option that still has elegant details, try these garden armchairs from KETTLER. Made
Pros
Classic yet decorative design

Durable

and hard-wearing
Renowned brand
Best vintage-style metal chairs
Description
For lovers of the countryside, this charming pair of floral folding chairs will bring cottage-core
Cons
Not suitable to stay outdoors in bad weather
Best Mediterranean style metal chairs
Description
You may not be going on a Roman holiday this year, but you can still do as the Romans do and let
Pros
Beautiful hand-crafted mosaic design
Reasonable price
Cons
Some of the reviews comment that their table arrived with cracks in the mosaic
Not suitable for all weathers
FAQs
How do I look after my metal garden furniture?
Firstly, know what type of metal your furniture is. For example, untreated iron will rust and corrode, whereas powder-coated steel will be weather-resistant. Aluminium is an excellent option for garden furniture because it's lightweight and requires no maintenance.
According to the British Ironwork Centre, when you receive your new furniture it's a good idea to paint it with a protective paint, such as Hammerite. Also, a spray of clear waterproof lacquer, such as Rust-Oleum, can help combat air pollution's effects. Joints are the weak points, so pay close attention to any bolts or screws that are rusting.
Finally, during winter months, it's best to store metal garden furniture indoors if you want to preserve it. Alternatively, a waterproof cover is a good investment if you're tight on storage space and want to protect your furniture from bird soiling as well as water damage.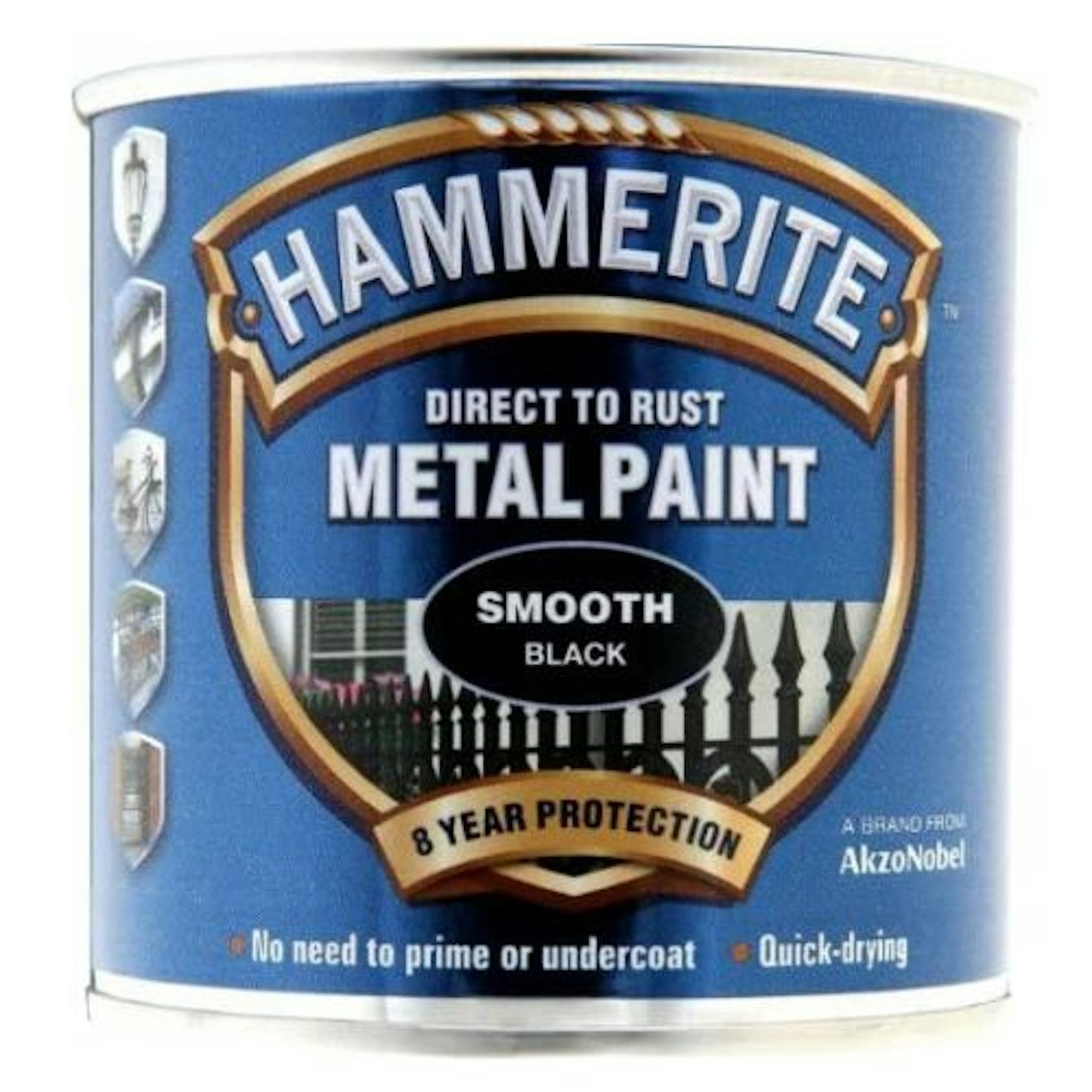 1 of 2
Hammerite Direct to Rust Metal Paint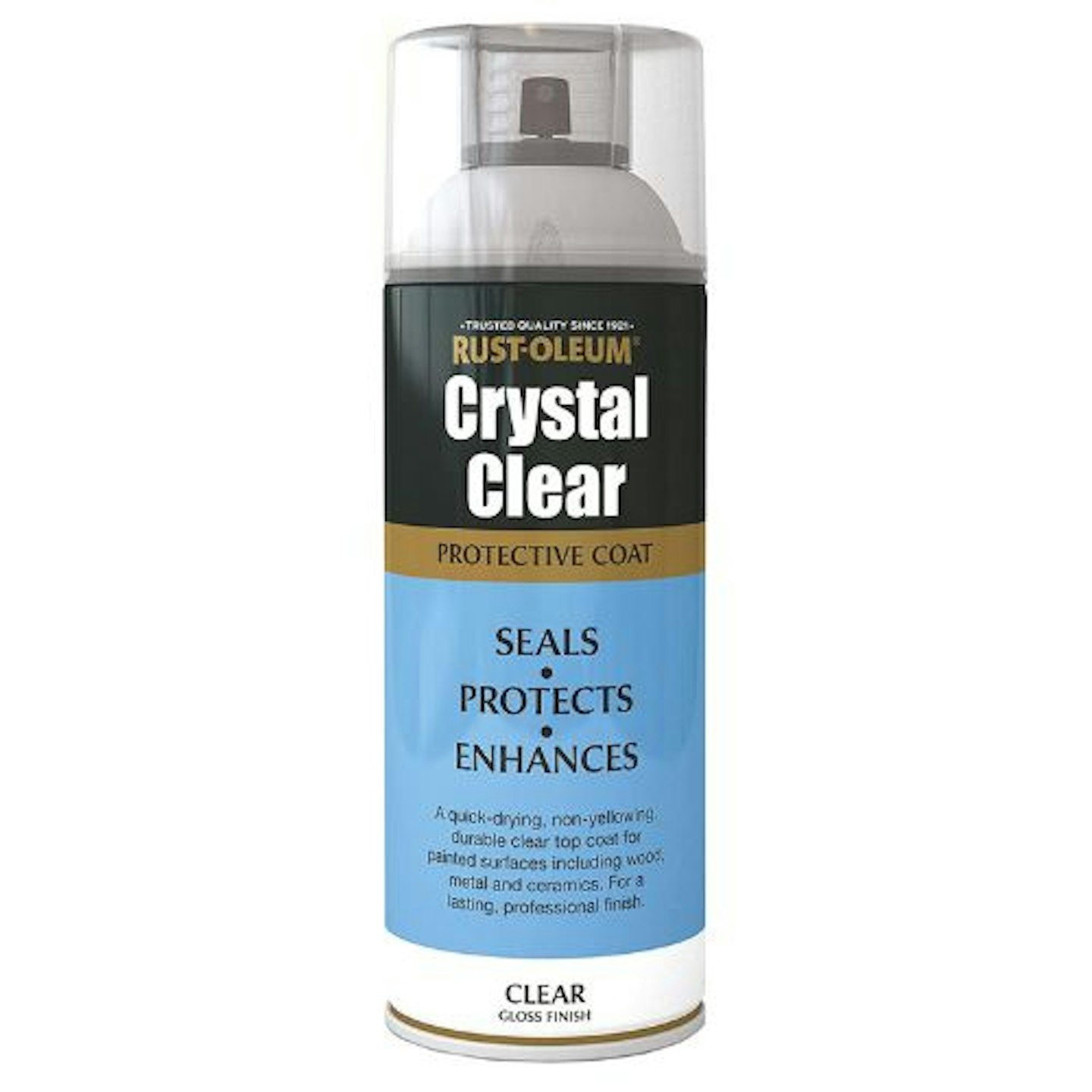 2 of 2
Rust-Oleum Crystal Clear Gloss
What do I need to know about the metal that's used to make garden furniture?
Wrought iron
This is a malleable form of iron that is worked with tools. Wrought is actually an archaic word for 'worked' so the literal meaning is worked iron. Because this process is done by hand, you get a hammered finish and is mostly associated with traditional metal furniture. It requires regular maintenance and will patina over time.
Steel
Steel is an alloy of iron and carbon that is stronger and more durable as a result of the smelting and oxidisation process. It's the strongest metal used in furniture making, but it's also heavier and more expensive. Untreated steel can be susceptible to rust.
Aluminium
Aluminium is a unique metal that's non-magnetic and widely used in everyday items. It's the ideal material for outdoor furniture because it's lightweight, sturdy and won't corrode. Aluminium is a lot lighter than steel or iron because it's a less dense material. When cleaning aluminium garden furniture, use warm water, mild detergent and a soft cloth.
What to read next:
Description
Discover everything you need to know to make your outside space look fantastic, quickly and
Natalie Knowles is a Homes & Garden Product Writer for Modern Gardens, specialising in garden trends. When she's not flexing her mow-how, Natalie is a successful artist and illustrator.