Perhaps, our selection of garden gift vouchers will surprise your outdoorsy loved one. After all, what do you buy for a person who likely has everything they need? With a gift voucher, your gardening buddy will be able to choose a present to their liking, to save any disappointment on the 'big day'. Redeemable in garden centres, plant nurseries online, or as a day out for the family, a gift voucher may just be the ticket when picking a pressie for a gardener.
Finding the perfect gift for someone special often involves understanding their passions. For those with a green thumb or a love for outdoor sanctuaries, vouchers are an impeccable choice. They offer not just a present but a promise of joy, allowing recipients to curate their garden haven just how they wish. Similarly, with an English Heritage or National Trust annual membership, they'll have plenty of days out to remember, thanks to these unique garden gifts.
Black Friday deals on garden gift vouchers 2023
We interrupt the regularly scheduled content to let you know that although Black Friday is over, there are still plenty of discounts to take advantage of throughout the Cyber weekend, including a whole host of Black Friday deals on garden gift vouchers. Want to grab a bargain? These are the retailers that still have the best deals live. Or, keep scrolling to continue reading our buyer's guide.
Shop the best garden gift voucher deals: Buy A Gift | Virgin Experiences
65% off: Garden Design and Maintenance Online Course, was £100, now £35
£15 off: Gift a RHS Membership, was £71, now £56
20% off: English Heritage Annual Pass for Two, was £120, now £96
£70 off: A Private Wildlife Tour for Two with The Bird Whisperer, was £199, now £129
45% off: Urban Gardening Five Part Online Course, was £40, now £22
When considering which garden gift voucher is best for your loved one, consider their specific interests within the gardening world. Do they like to lounge around in chic garden furniture with a botanical cocktail, or would they prefer an allotment-friendly gift for their promising patch? After all, there's no use buying a ticket to Kew Gardens, when they'd prefer to take a trip to the garden centre and pick out a garden gift they'd prefer, like a new houseplant.
Check out our guide to the best garden gift vouchers - a round-up designed to bring a smile to your very lucky loved one. Whether it's nurturing a fledgling cottagecore garden, expanding botanical knowledge with some gardening books, or simply finding solace in nature, these vouchers are a thoughtful and cherished present.
Garden gift vouchers at a glance:
• Best garden gift voucher: National Garden Gift Voucher, £25 - View offer at Argos
• Perfect for days out: National Trust Digital Gift Card - View offer at National Trust
• Best gift voucher for gardeners: Sarah Raven Gift Cards - View offer at Sarah Raven
• Best garden experience voucher: Visit Kew Gardens with Cream Tea for Two - View offer at Virgin
Garden gift vouchers for Christmas and beyond
Best garden gift voucher
Description
First, we recommend the National Garden Gift Voucher, £25 for your gardening pal. This e-voucher
Perfect for year-round experiences
Description
Embark on a year of adventure with a National Trust Gift Membership — a perfect gift for those who
Give your loved one a treat
Description
Consider the National Garden Gift Voucher, £100, which makes a special, generous gift. This
Best garden online course to gift
Description
If your nature-obsessed loved one could do with brushing up their gardening skills, then this
Perfect for days out
Description
Send a personalised National Trust Digital Gift Card via email—a thoughtful gesture for any
Best gift voucher for gardeners
Description
Perfect for your friends who have a little more gardening experience, consider the Sarah Raven
Best garden subscription box gift
Description
For those friends who need a surprise all year round, we love the Flourishy Gardener's
Best membership gift
Description
Offer the delight of RHS Membership, with all the perks of an Individual Membership, making it an
Best magazine membership gift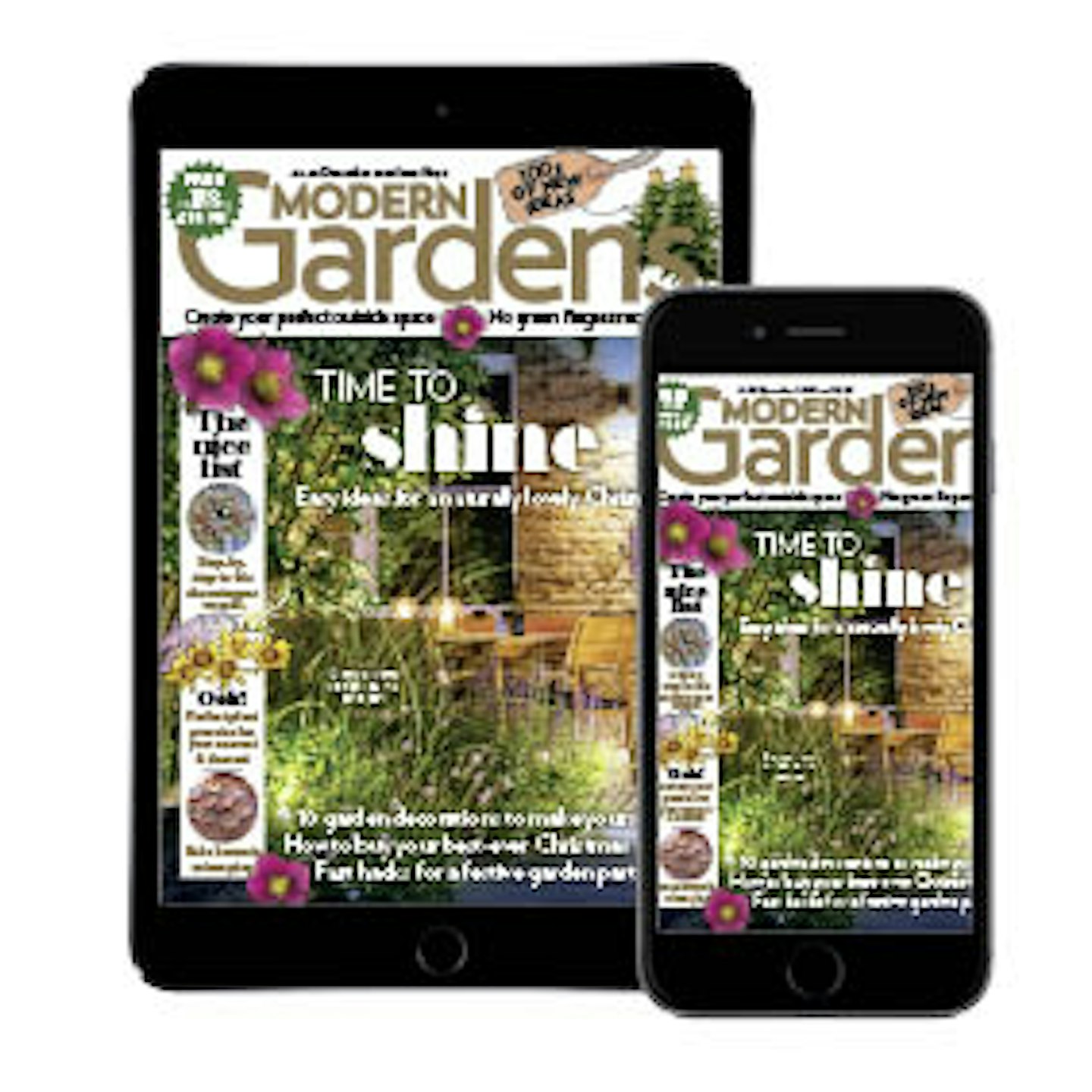 Photo: Modern Gardens
Description
Why not gift your garden-loving buddy to a Modern Gardens Membership? After all, Modern Gardens is
Budget-friendly gift voucher
Description
Gift a Thompson + Morgan Garden Membership to friends or family, ideal for all gardening levels.
Best garden gift vouchers for outdoor living
Description
Or, consider a Crocus Online Gift Voucher? Gardeners are notoriously picky so why not allow them
Best garden experience gift voucher
Description
Experience serene beauty like never before with the Visit Kew Gardens with Cream Tea for Two
Enjoy a meal out for two
Description
Indulge in a classic British day out at Levens Hall and Gardens with Lunch for Two in Cumbria.
For both lovers of history and nature
Description
Embark on a historical journey across England with the English Heritage Annual Pass for Two, where
Verdict: Which is our favourite?
Our top pick is the National Garden Gift Voucher, £25, which is digital and can be redeemed at your local gardening centre. Want to double-check that you can spend it at your local? See below...
FAQs
Where can I spend my National Garden Gift Voucher?
National Garden Gift Vouchers can be spent in-store at participating garden retailers across the UK. You can check where your nearest accepting store is with their Store Locator.
How do garden gift vouchers work?
Garden gift vouchers typically function as prepaid cards that can be used to purchase plants, gardening tools, outdoor furniture, or what's been specified by the voucher. Recipients can redeem the vouchers at participating garden centres, nurseries, or online stores. The process usually involves presenting the voucher at the time of purchase, and the value of the voucher is deducted from the total cost.
Some of those we've included involve an activation process, so make sure to follow the instructions and read any relevant T&Cs.
Do garden gift vouchers have an expiration date?
Yes, garden gift vouchers typically do but the expiration date can vary depending on the issuer or retailer. It's a good idea for both gift givers and recipients to carefully review the terms and conditions for the voucher, including any expiration dates or usage restrictions.
What to read next:
Description
Discover everything you need to know to make your outside space look fantastic, quickly and
Piper Huxley is a Homes, Garden and Wellness Product Writer for Modern Gardens Magazine, an all-rounder. When she's not writing about houseplants, she's tending to her own growing collection…