Over the summer, we spend a lot more time outdoors enjoying the sunshine. But, wear and tear from the harsh British weather throughout the year, especially in the winter months, may mean your garden fence needs a little TLC and a lick of fresh paint. If you are looking to spend more time outdoors and want to get your garden looking its best, even if through a rain-spattered kitchen window, why not get started by grabbing a tin of the best fence paint?
Not only will painting your fence save you money in the long-term as, without the proper treatment, fences will rot and need to be replaced, but it will also inspire you, or the kids, to get outside.
So, at Modern Gardens, we have researched the best fence paint to use to freshen up your garden. Plus, we've listed some additional accessories to make the job a bit easier. It's all hands on deck!
Best fence paints UK 2023
Top Pick
Description
Our top pick has to be this water-based paint from UK Paint, which boasts amazing reviews. With
Pros
Takes around one to two hours to dry
Secure and easy to open
Cons
Paint is very heavy, so be careful when you're moving the tin
Best pigment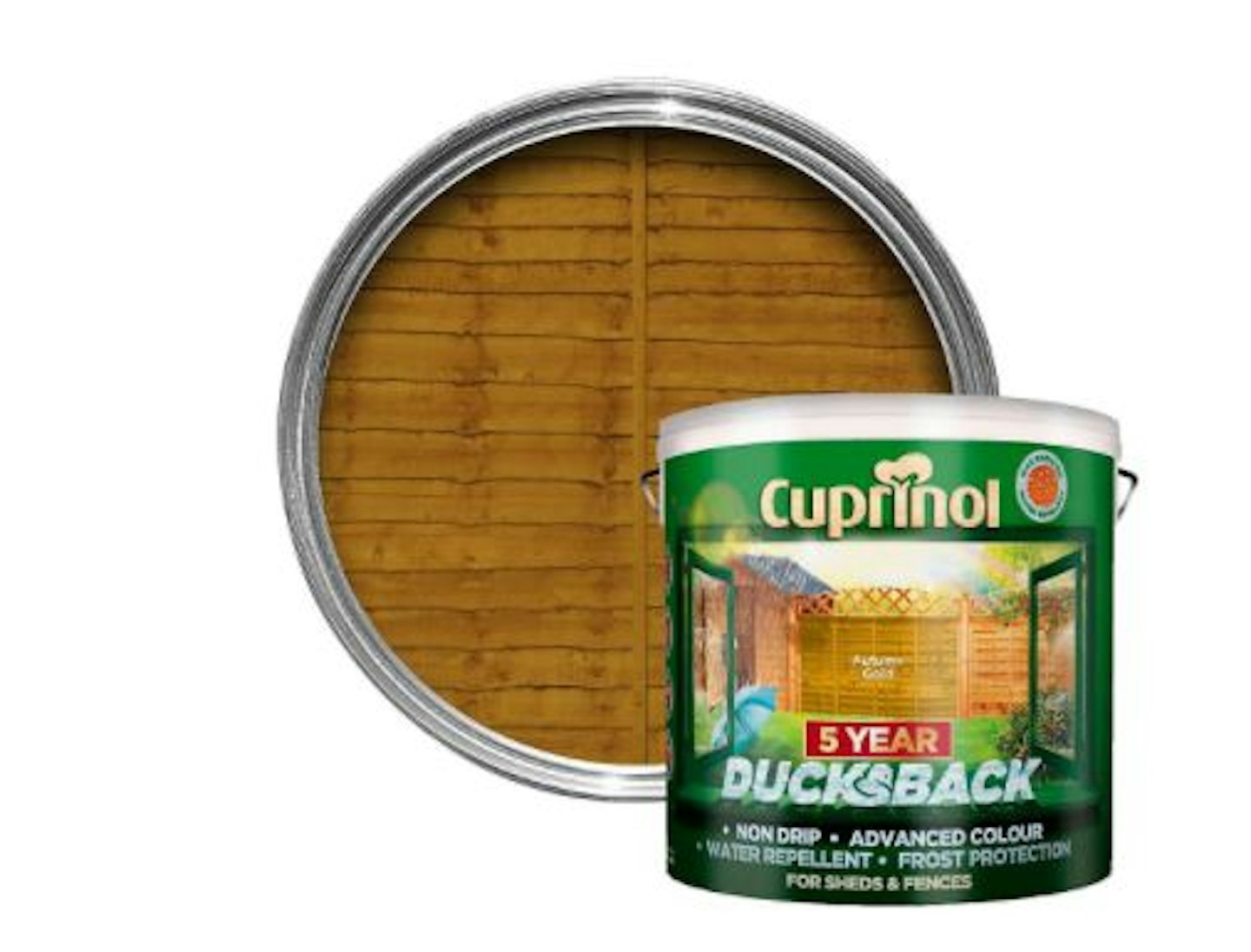 DIY.com
Description
If it's time to give your garden fence some TLC then this amazing treatment from the Cuprinol 5
Pros
This paint offers protection for up to five years
Perfect if you're looking for that matt finish
Cons
It will take around two to four hours to dry
Best for fence protection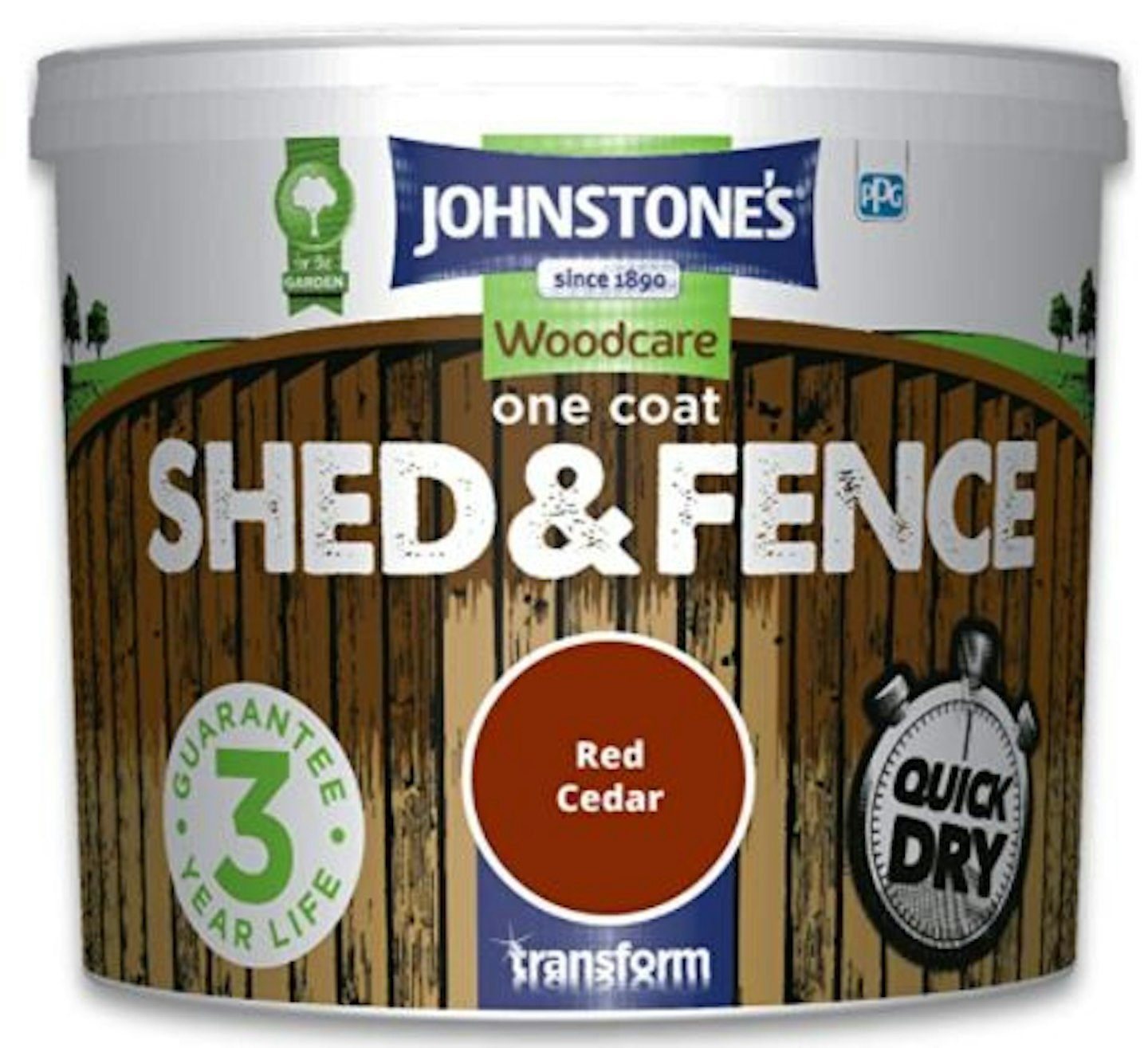 amazon
Description
This Johnstones red cedar fence paint is water-repellent and sun-protecting properties. It also
Pros
The paint has been wax enriched
It has a long-lasting colour which should last for three years
This paint can be used with a fence sprayer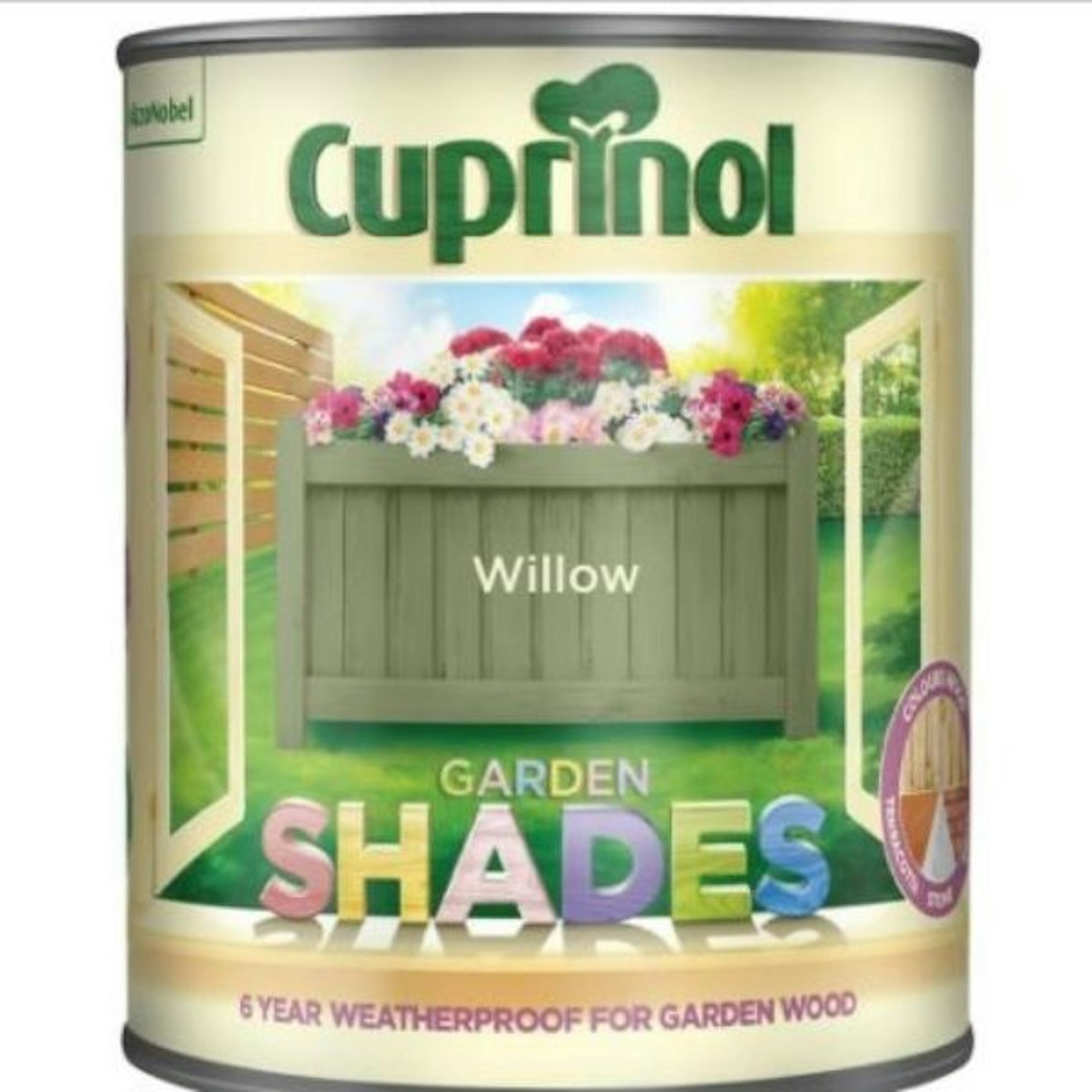 wilko
Description
Available in an impressive range of shades from green to cream - this paint by Cuprinol is
Pros
Lovely green colour
Good coverage
Best for iron gates and fences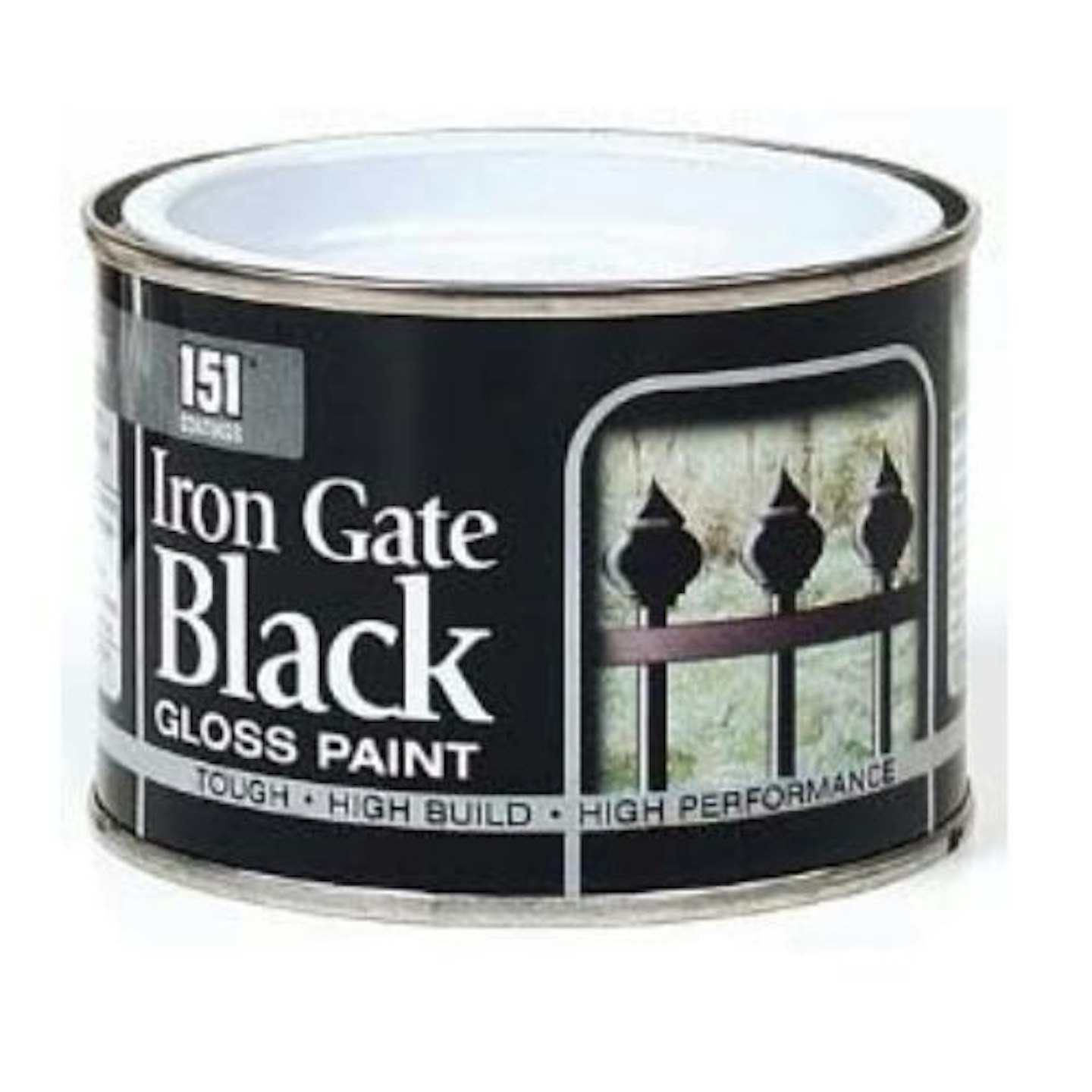 amazon
Description
We have talked a lot about wood, but what if you have a metal fence? Then this paint from Swan
Pros
It is tough and durable, so it can be used on metal gates and fences
Nice, smooth varnish
Cons
This tin of paint holds 180ml
Fence painting accessories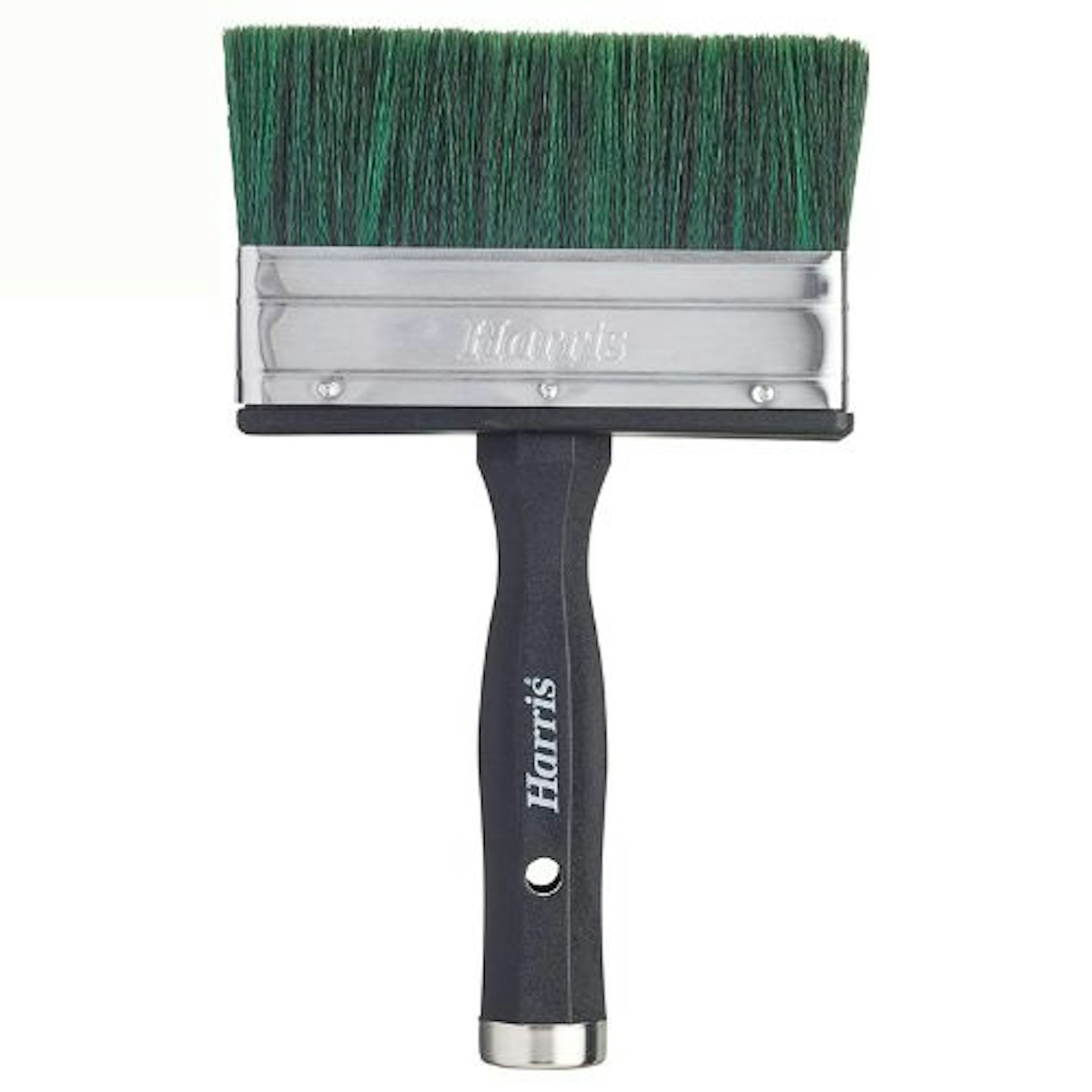 amazon
Description
Painting can be a tiring (and sometimes boring) process but this seriously good brush from Harris
Pros
Comfortable handle
No-loss bristle tech
Can be attached to a pole for reaching tricky spots
Cons
Only good for fences and outdoor wood
On Sale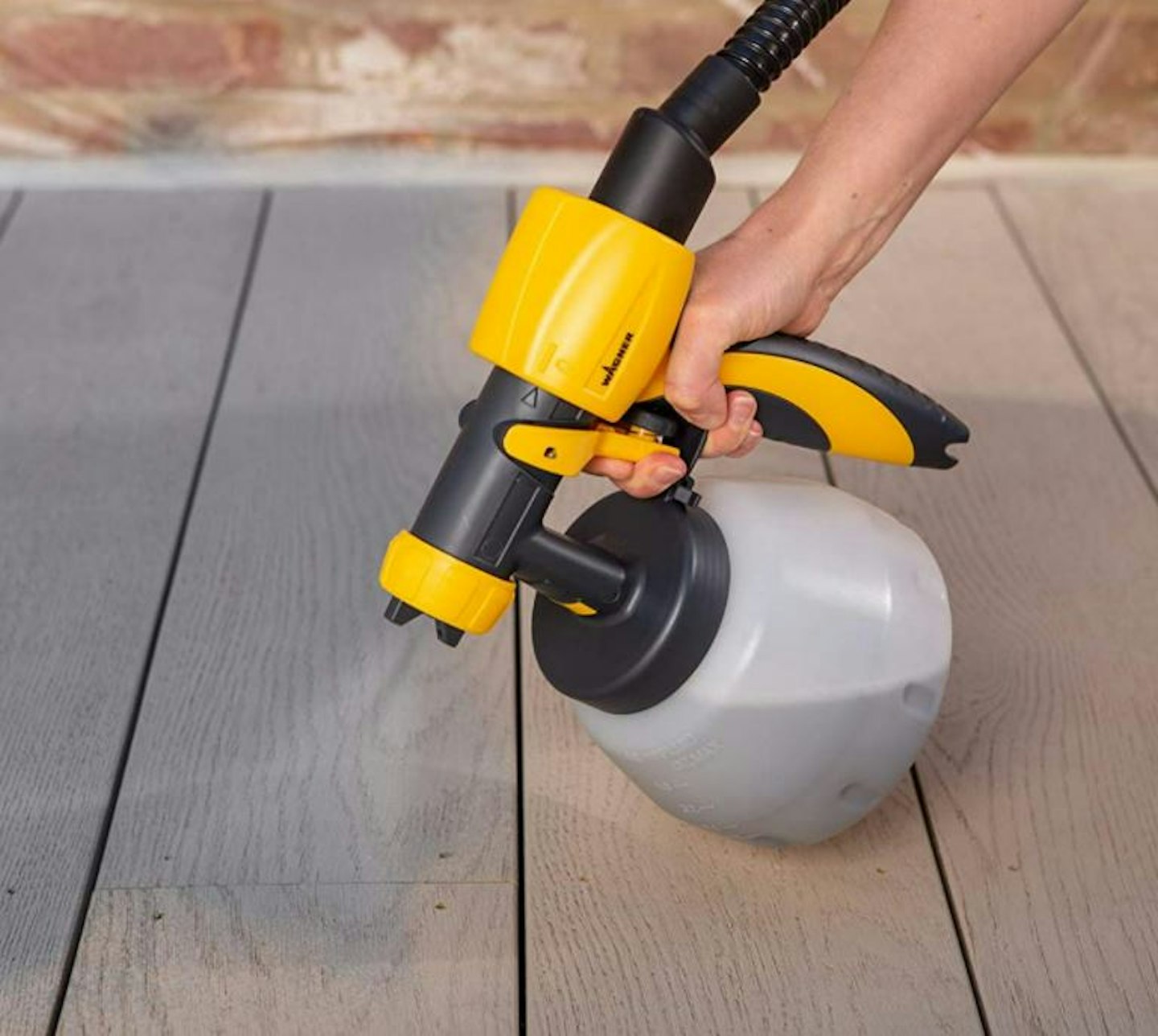 amazon
Description
Let's face it; manual painting is exhausting - especially if you have a lot of ground to cover.
Pros
Suitable for all solvent or water-based fence paint, oil, stain, varnish, wood preservatives and treatments
Atomises the paint for a deep and even single coat
Horizontal, vertical and detailed nozzle settings
FAQs
What to look for when purchasing paint
There are a few things to consider and look for when purchasing, including:
How much paint you'll need - depends on the size of your fence. You could require 2.5 litres or more. However, we recommend doing at least two coats of paint for longevity.
The budget - is something to consider. If you're on a budget, you need to scour for the best deals and figure out how much you can spare - or how much you're willing to spend.
Can you use fence paint on the decking?
It is not recommended that you use fence paint on decking due to the properties in the paint not being able to withstand foot traffic. Instead, it is best to go for a paint specifically for decking for better longevity.
What colour fence paint makes the garden look bigger
A light blue colour usually makes your garden look bigger, as it adds depth.
Is staining or painting a fence better?
Staining will leave your fence with a more natural effect and will show the wooden panelling, however, paint is best if you are looking to transform your fence and change the colour entirely.
Paint will also give you the option of various bright colours if you are looking for a certain style. However, in terms of cost, paint is also more cost-efficient in the short term.
Am I allowed to paint my side of the neighbour's fence?
No – legally you can only alter your neighbour's property with their permission.
How do I paint a fence?
If is it your first time painting a fence then make sure to watch this informative step-by-step video from B&Q. The tips on protective clothing and the importance of a protective sheet are especially helpful
What to read next
Get grilling with a gas BBQ to show off your alfresco cooking skills
Description
Discover everything you need to know to make your outside space look fantastic, quickly and
Ellen Kinsey is a senior health and wellness product writer for Modern Gardens, specialising in sustainable living and health. She lives and breathes all things natural health, cooking and nature.