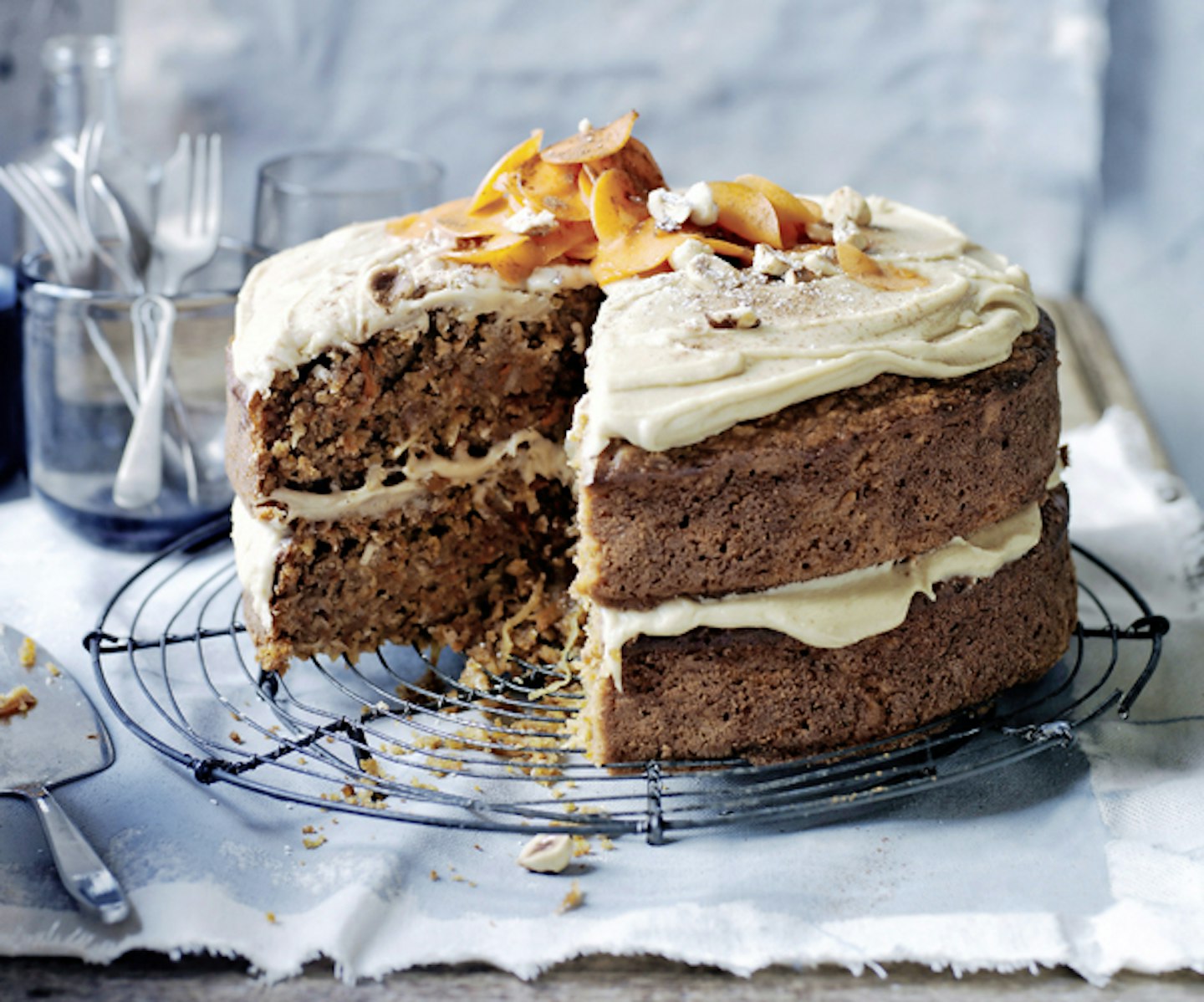 INGREDIENTS
250g self raising flour
1 tsp cinnamon
1 tsp mixed spice
350ml vegetable oil
4 eggs
1 orange, zest and juice
350g carrots, grated
120g walnuts
110g butter
300g cream cheese, fridge cold
1/2 tsp. vanilla extract
100g icing sugar
50g walnuts
WHAT TO DO
Heat the oven to 180c.
Line two 23cm round tins with parchment paper.
Sift the flour into a bowl with the cinnamon, spices and sugar.
Add the orange zest and stir together.
Beat in the eggs, one at a time and pour in the oil and the orange juice and mix thoroughly.
Stir in the grated carrot and walnuts.
Divide the batter evenly between the two tins and bake for 25-30 minutes, gently pressing the middle of the cakes to check if they are cooked.
Lift them from the tins and cool in a wire rack.
To make the icing:
Beat the butter until soft and combine it with the cream cheese.
Add the vanilla extract and fold the icing sugar.
Spread it over one half of the cake, pushing it to the edges. Carefully place the additional sponge on top and scatter this the remaining walnuts, roughly chopped.