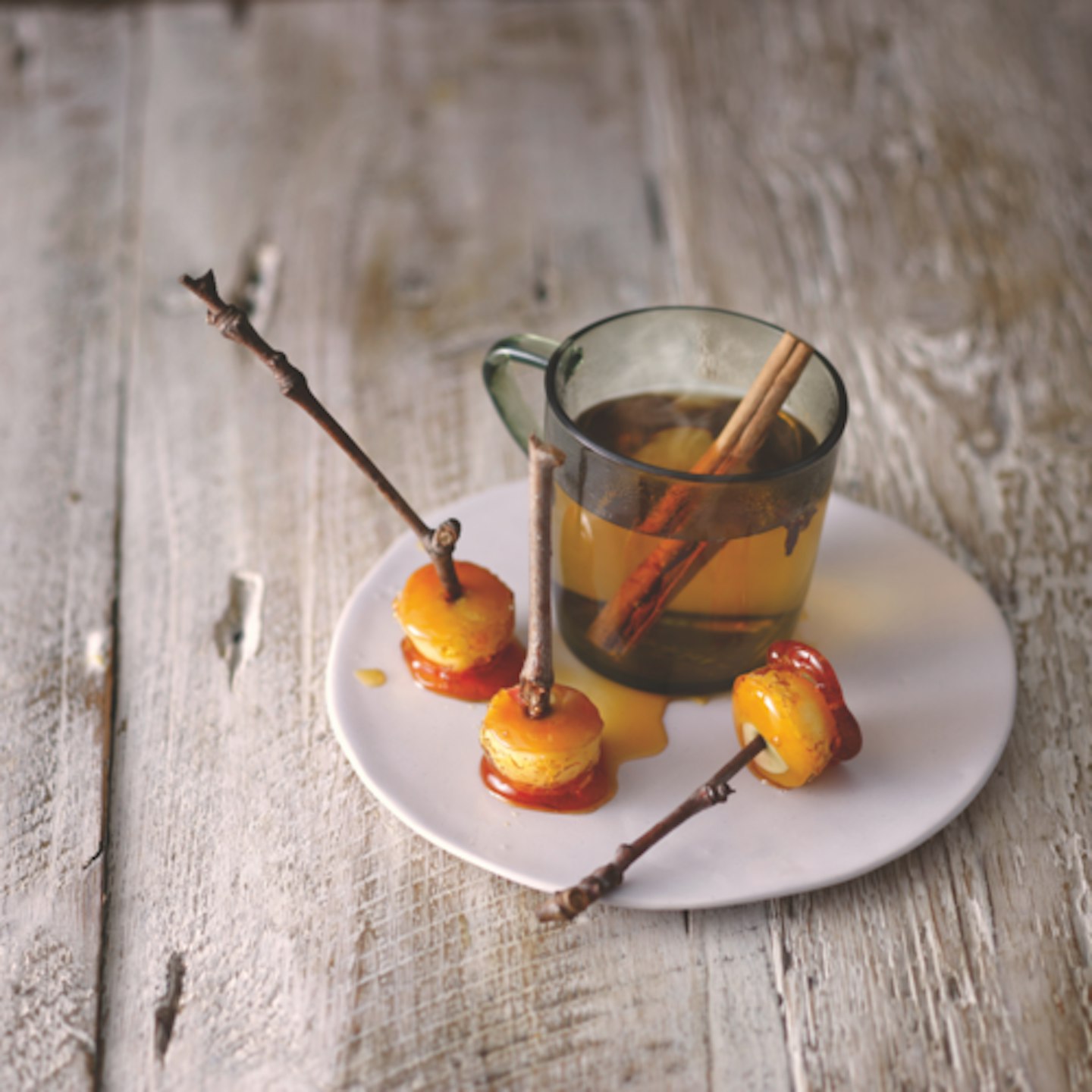 MAKE IT!
For the juice:
400ml clear apple juice
2 tbsp runny honey
2 cinnamon sticks
2 cloves For the apples:
1 large eating apple
1 tsp ground cinnamon
75g caster sugar
6 small washed twigs, or 6 lolly sticks
WHAT TO DO
Put all the juice ingredients into a pan and heat slowly until almost boiling. Turn heat to low to keep hot while making the toffee apples.
Scoop six spheres from the apple with a melon baller, put on a plate, spear with a stick, and sprinkle with cinnamon.
Heat sugar in heavy-based pan and swirl until melted.
When golden brown, dip apple balls into toffee and stand upright to cool.
Decant juice into glass cups and serve.