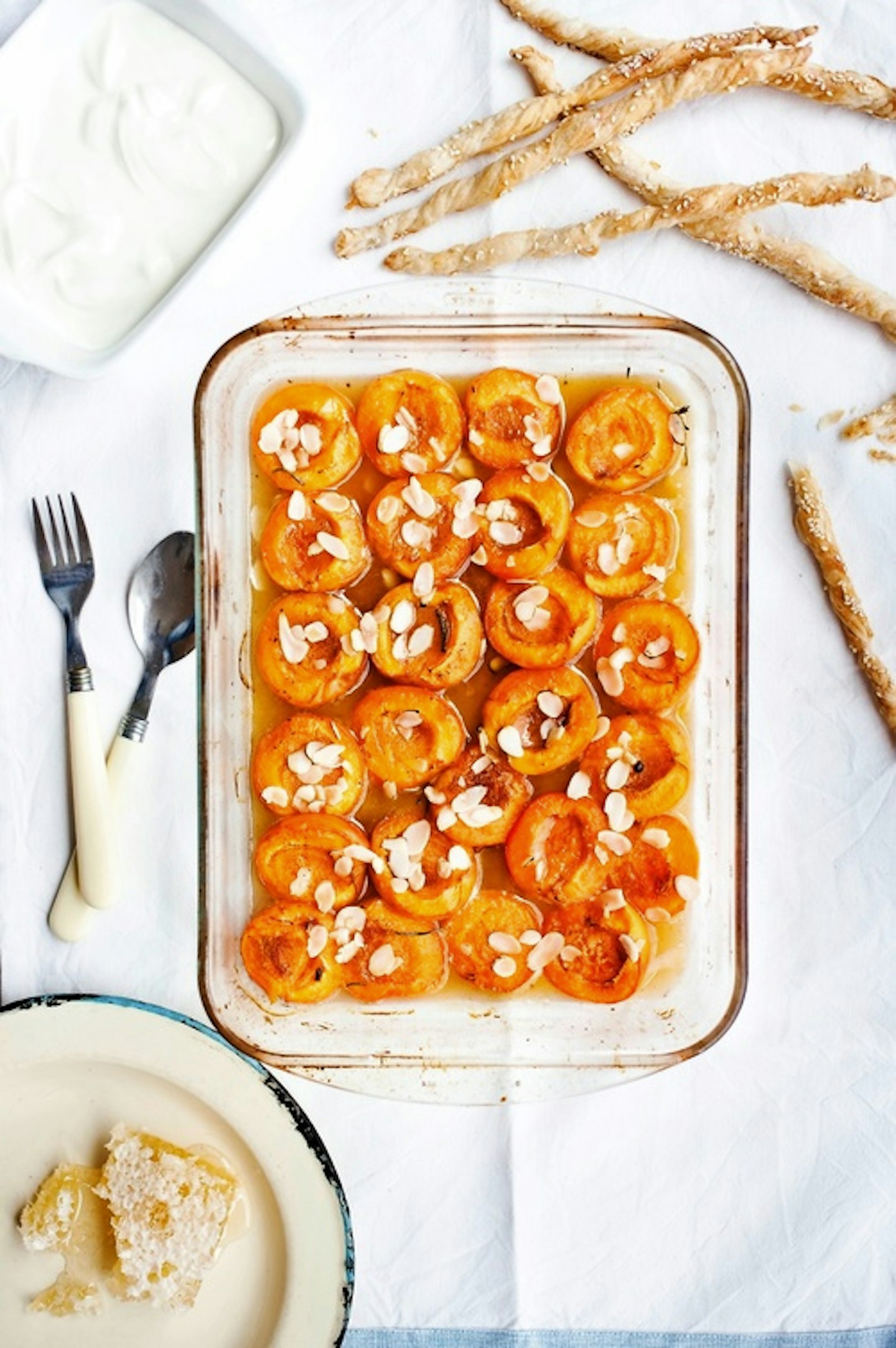 INGREDIENTS
A punnet of apricots
100g runny honey
50g flaked almonds
For the almond pastries
400g puff pastry
25g butter
1/2 teaspoon orange blossom water
50g golden caster sugar
50g sesame seeds
WHAT TO DO
Roll the pastry into 25cm x 15cm rectangle. Brush with melted butter.
Brush orange blossom water on top, into the corners. Scatter the sugar and sesame seeds over. Cut into 1cm wide strips and twist. Refrigerate for 1 hour.
Heat oven to 180c. Halve the apricots. Pack tightly, cut-side up, in the ovenproof dish. Drizzle with honey and almonds. Bake for 20 minutes. Cover with foil if the nuts are over-brown. Reduce heat to 150c
Bake twists on lined tin for 15 minutes.