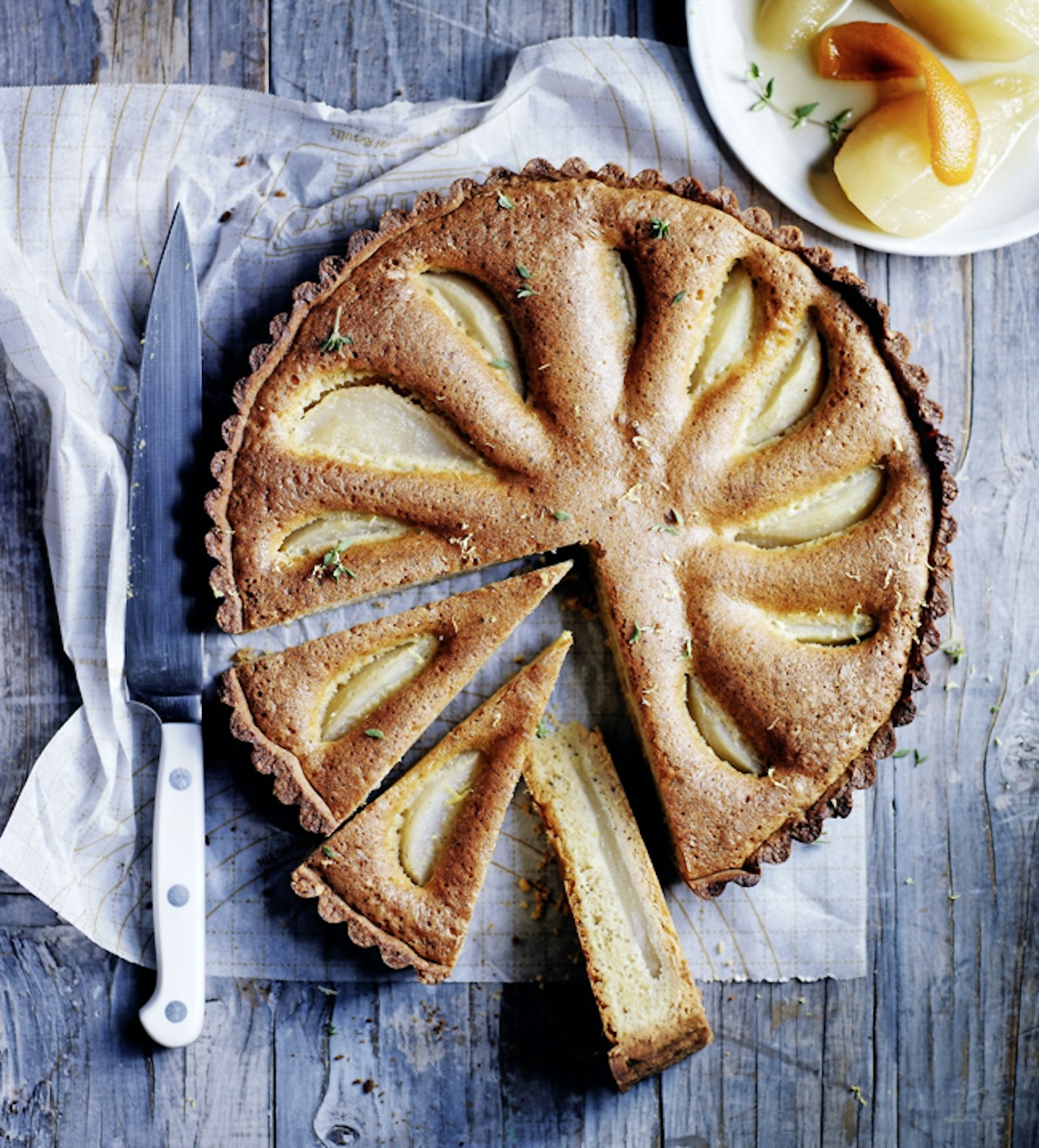 TIP
When pre-baking the pastry, line with baking paper and weigh down with ceramic beads to ensure the crust retains its shape.
INGREDIENTS
320g ready-made shortcrust pastry
400ml white wine
450g caster sugar
4 pears
80g butter
2 eggs + an extra yolk
1/2 tsp vanilla extract
Zest of an orange
Thyme sprigs
50g plain flour
2 tbsp creme fraiche
WHAT TO DO
Line a 23cm (9in) pie tin with the pastry and pop it in the fridge for an hour.
Pour the white wine into a pan with 400g of the caster sugar, the orange zest and half the thyme. Heat gently to dissolve the sugar and bring liquid to the boil.
Peel and core the pears and cut into quarters.
Reduce the heat under the pan and add the pears, poaching them in the syrup for 20 minutes. Then, remove with a slotted spoon and let the syrup cool.
Heat oven to 160°C, bake pastry case for 10 mins.
In a clean pan, melt butter and allow to cool. Whisk together eggs, yolk, 50g of caster sugar and vanilla extract until light and fluffy. Add the rest of the thyme. Stir in melted butter, creme fraiche and fold in the flour.
Tip the batter into the pastry case. Halve the pear pieces again, and press gently into the batter.
Bake for 45-50 minutes. Serve with creme fraiche and a spoonful of the syrup.