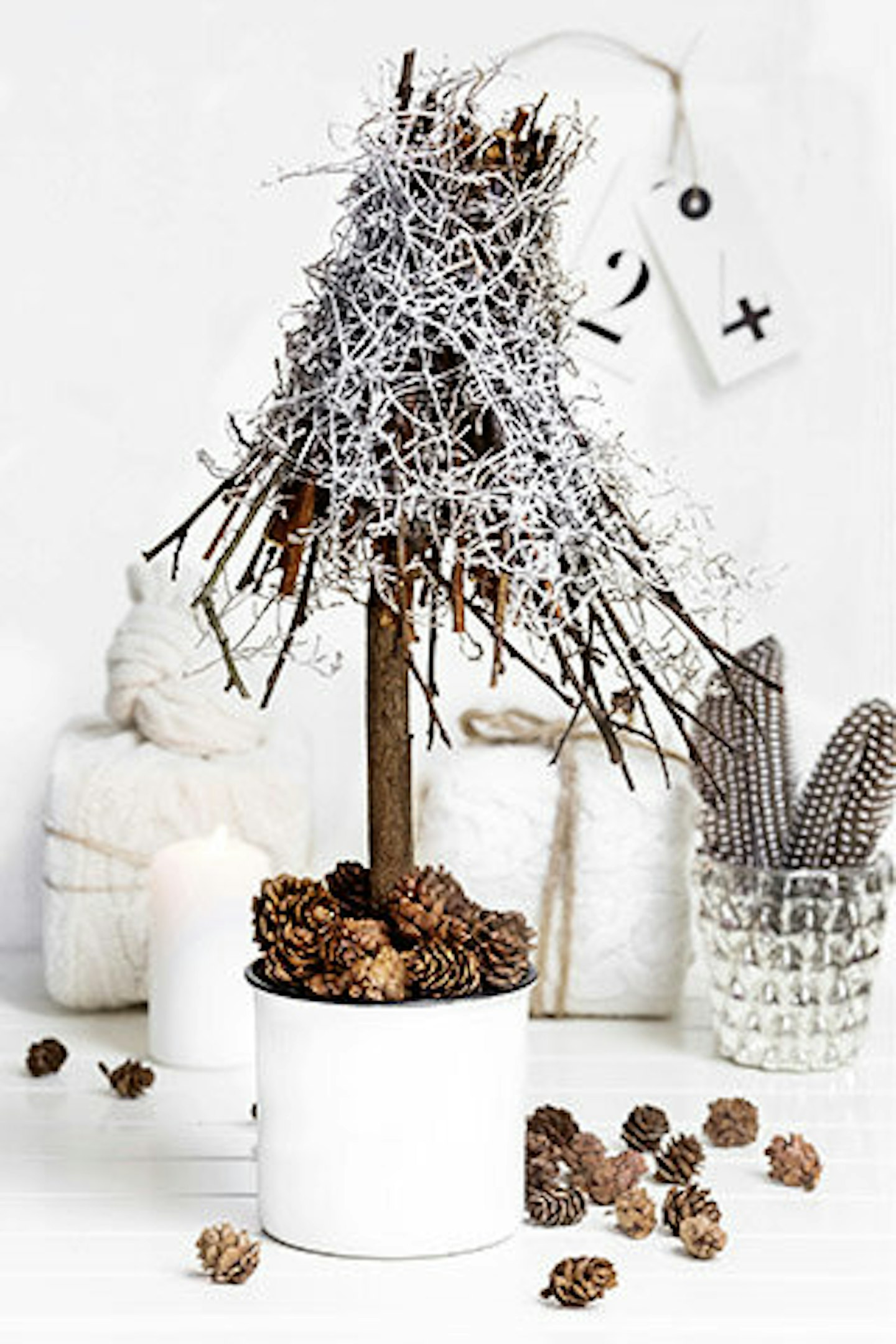 WHAT YOU NEED
Secateurs
Straight, sturdy branch
Collection of small, straight twigs
Brown garden string or twine
Strong adhesive
White ceramic or enamel pot
Compost
Medium-size pebbles
Small pine cones
Murri heads
White wash curly moss
WHAT TO DO
Using the secateurs, cut the branch so it's around 60cm in height.
Trim the twigs so they are all roughly around 20cm long, leaving a few thinner ones a little bit longer to create a broomstick effect.
Gather the twigs and tie together with the string about 5cm from one end. Weave the string in and out of the twig ends so that they don't become loose.
Poke the cut branch up into the centre of the twigs and glue into place.
Fill the pot with compost, add in the pebbles and pack down tightly.
Poke the bottom of the branch into the soil, so the end of it touches the bottom of the pot. Pack in some compost and wedge pebbles around the branch so it stands straight and doesn't wobble.
Fill the top of the pot with a selection of small pine cones and Murri heads.
Drape the curly moss over the twig head.