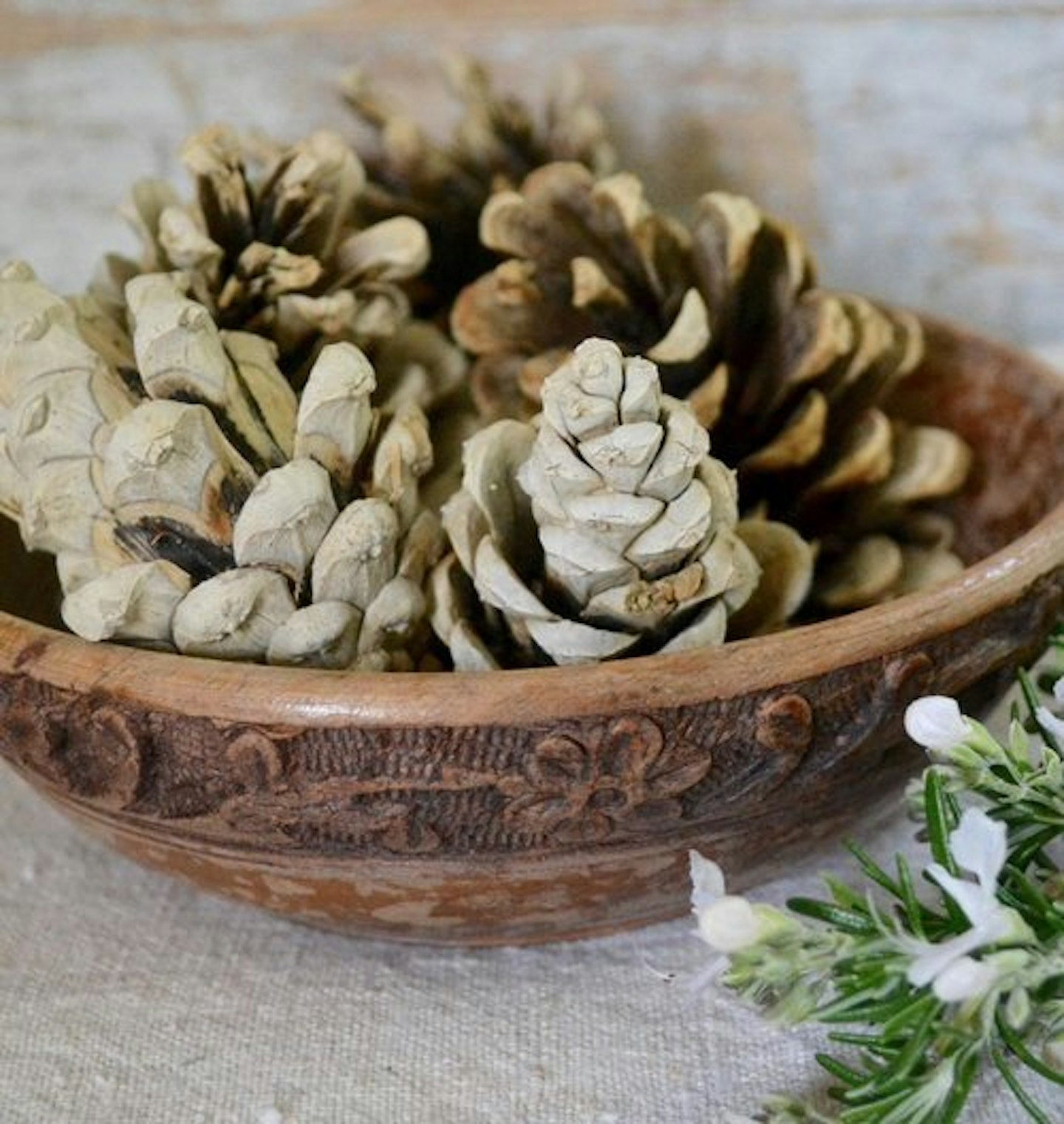 Soaking pine cones in bleach lends them a silvery grey driftwood sheen. Follow our very own step-by-step guide on how to create these beautiful bleached pine cones.
WHAT YOU NEED
A selection of pine cones
A bottle of bleach (50p from supermarkets)
An old bucket or bowl
Water
Rubber gloves
Bricks or stones
WHAT TO DO
Put the cones in the bowl or bucket.
Add two parts of water to one part bleach, covering the cones completely. Put the water in first, then the bleach.
The pine cones will float, so use bricks or stones to weigh them down.
Leave for 24 hours.
Remove, rinse and place on newspaper, and allow to dry for 2-3 days. The cones will open, revealing pale layers.