Car boot sales, antique fairs and eBay are perfect for scouring and sourcing all sorts of vintage kitchenalia to make great upcycled and repurposed home décor items, and the act of making is plenty of fun!
A clever little repurposed item will enhance a mantle or windowsill lending a rustic vintage look to an otherwise less-interesting space, and these little kitchenalia gems were easily used to make rustic looking candle holders.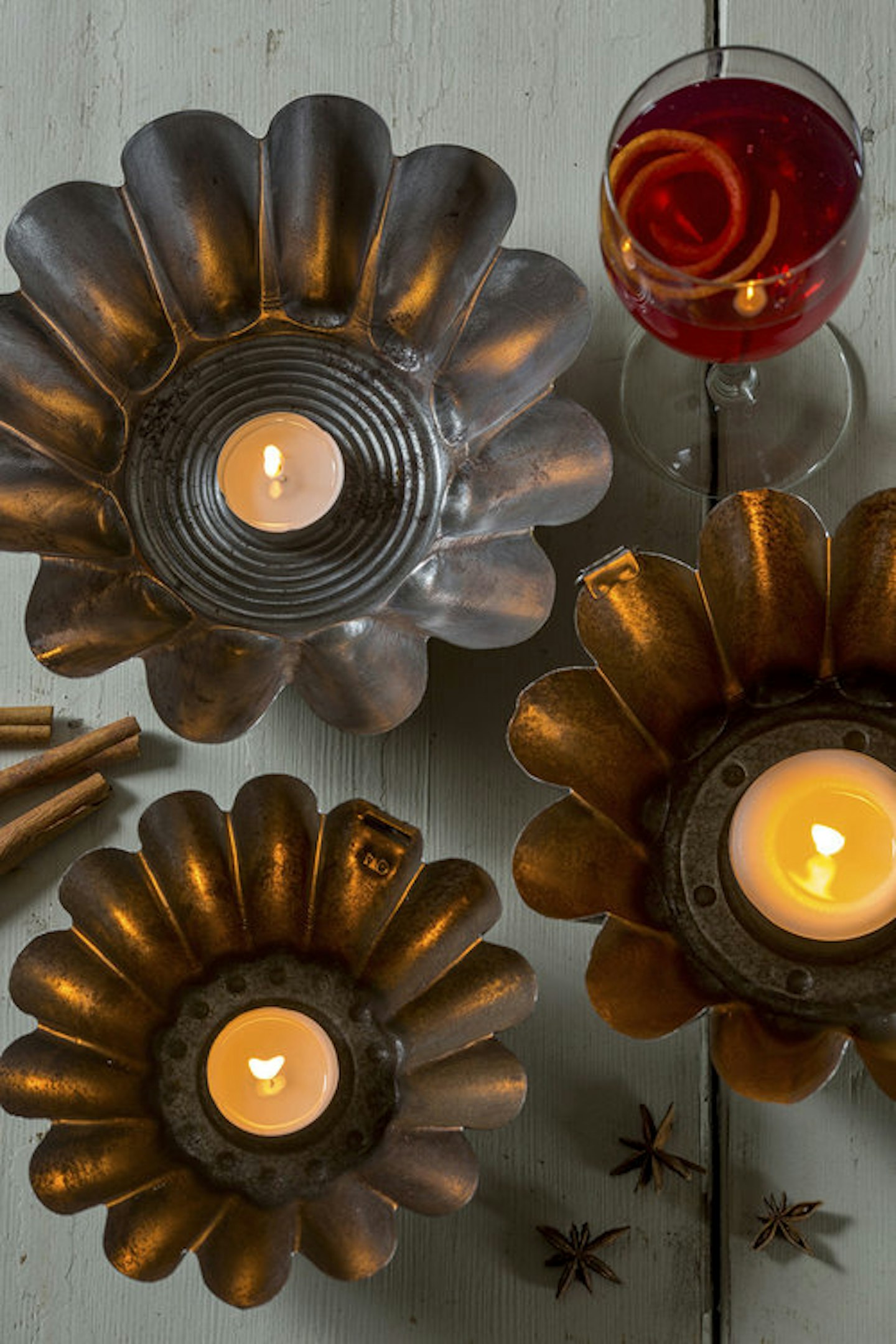 How To
Find some cookie cutters with handles on top handle on top, then attach the candle holder (available from hardware stores by drilling a hole in the handle and affixing with a pan-headed machine screw, held in place by a wing nut. A washer may also be needed to keep it securely fixed.
You can also make holders with a hole in the bottom simply by using air-dry modelling clay such as Das, and they could be later painted when dry.
Why not find some vintage brioche tins to make quirky tea light holders? Just place tea lights in the bottom and they'll be perfect for adding little vintage holiday ambiance to a table setting or provide a warm glow to a favourite lounging spot. The candlelight reflects off the high sides to make interesting shadows and patterns.