Everyone knows the exciting feeling of jumping on a trampoline as a child (or, even an adult that's a kid at heart!) and you can get them in all shapes and sizes nowadays. We're determined to find you the best trampoline for your garden.
Whether you want a free-standing trampoline, one that's built-in to your garden or one with a netting around, you have to choose what's perfect for your family. 8ft, 12ft or even 14ft, fit one into any size lawn too.
So, to get your family garden set up properly, we've found the best trampolines you can buy on the market right now.
Best garden trampolines UK 2023
Best 7ft trampoline
On Sale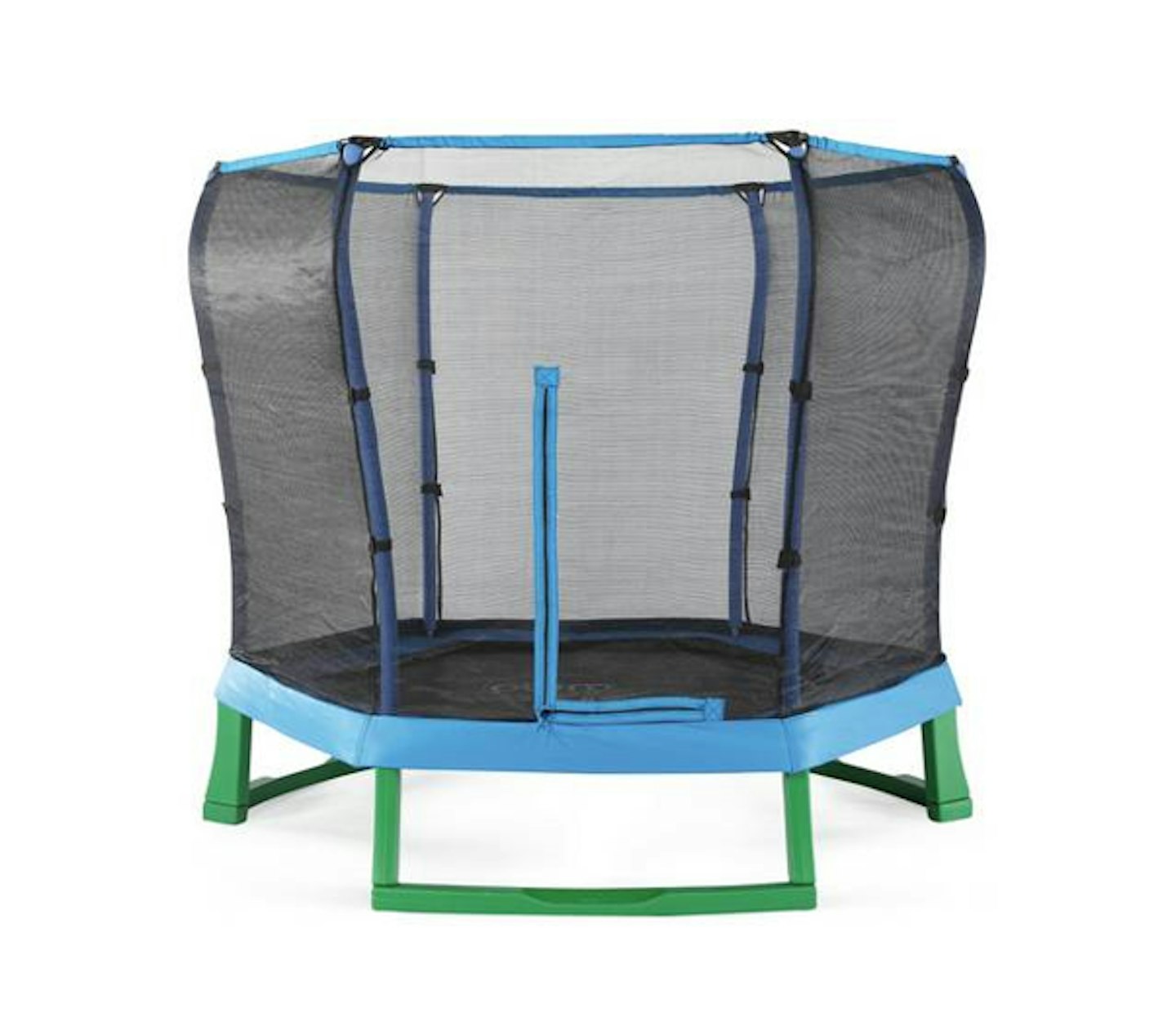 Argos
Description
Easily available from Amazon, this bright-coloured Plum Products 7ft trampoline is great for the
Pros
Easy assembly instructions with tools
Suitable for children aged from three to ten years
Stable, long-lasting protection from rust
Cons
The outer mat is a little flimsy
Best 10ft trampoline
On Sale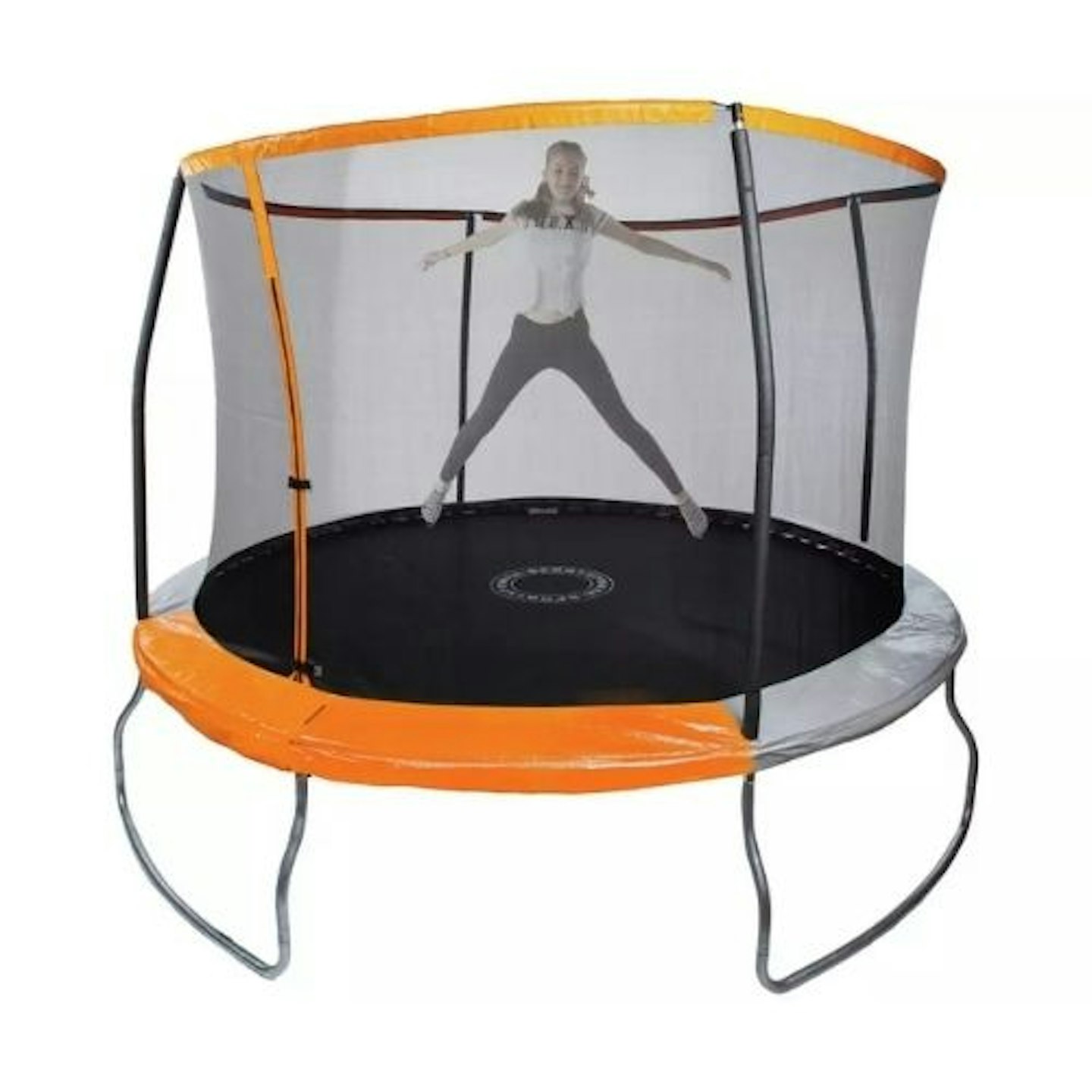 John Lewis
Description
Grabbing a 10ft trampoline is great if you're growing a family or want a trampoline with more
Pros
Weather-resistant and sturdy
Easy assembly and disassembly
Best 14ft trampoline
On Sale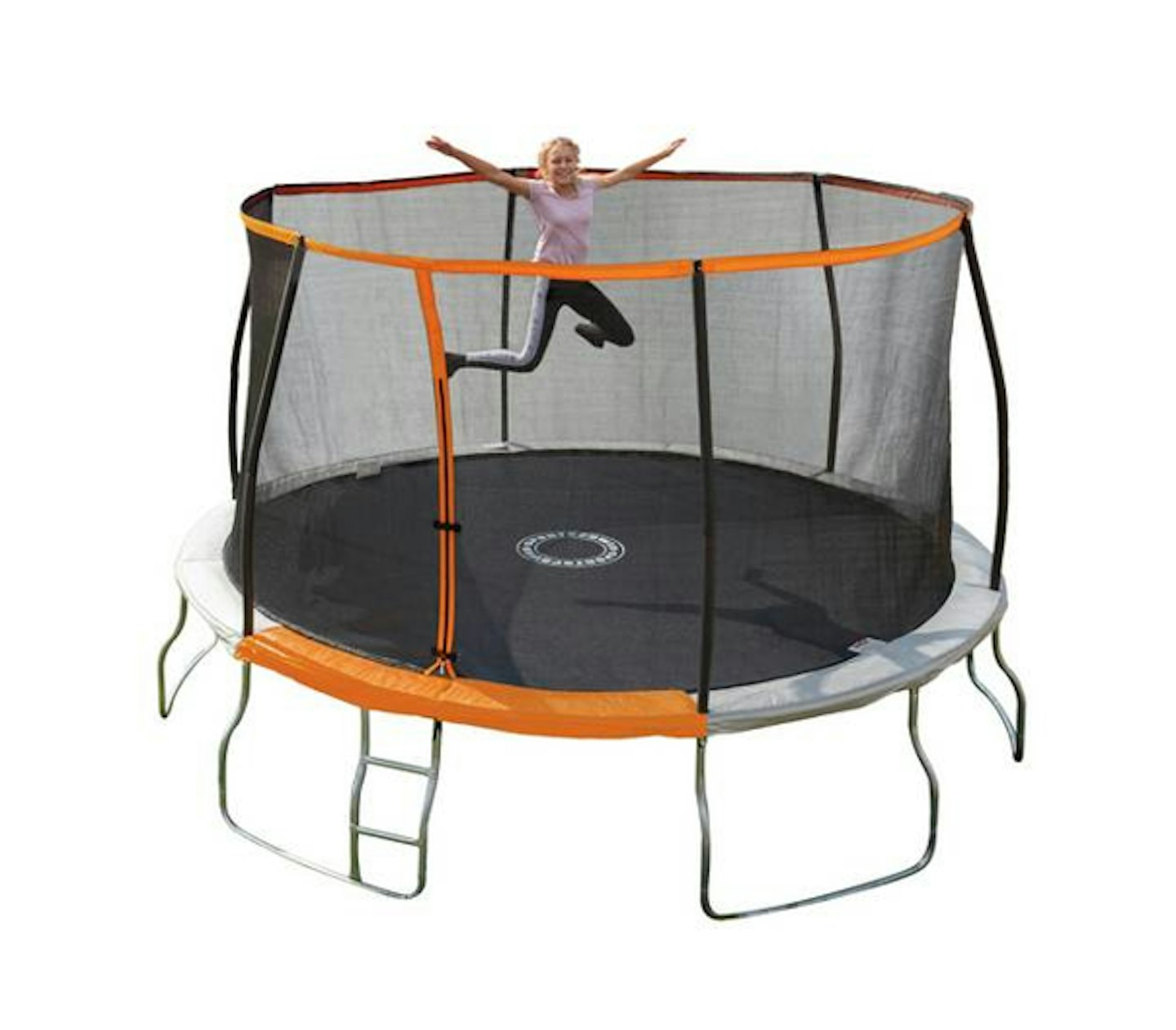 Argos
Description
This Sportspower 14ft trampoline has an extra easy set-up with super-strong springs. With this
Pros
Easy assembly and disassembly
Strong springs for amazing bounce
Weather-resistant, enclosure included
Best 6ft trampoline
Description
Looking for a smaller 6ft trampoline to enjoy but not take up space? This Zero Gravity trampoline
Pros
State-of-the-art safety enclosure
Padding is made from quality PVC
High-quality, great value item
Best 8ft trampoline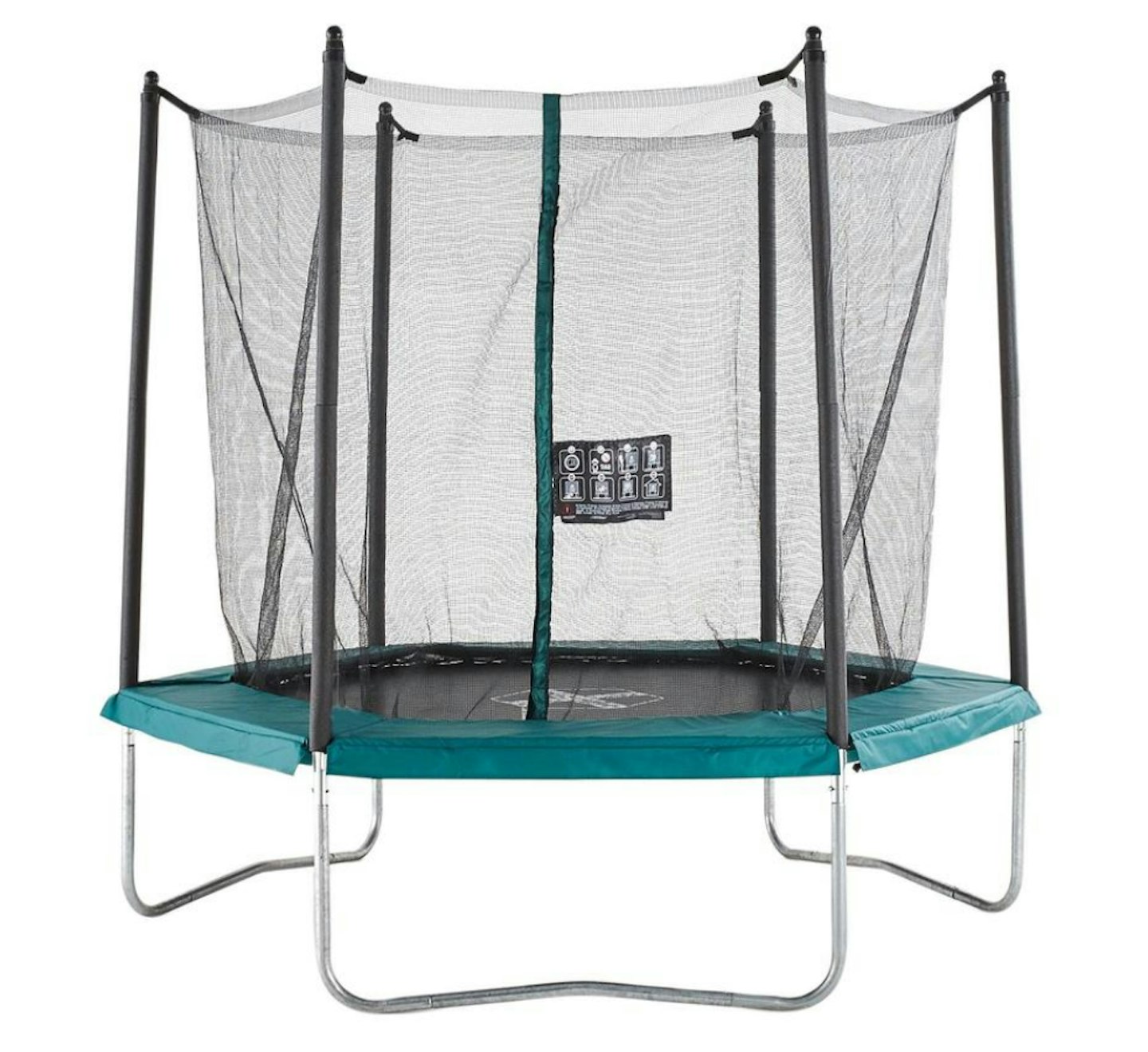 Decathlon
Description
Next up, is our favourite 8ft trampoline. Decathlon has this 2.4-metre trampoline with a five-year
Pros
Stable, sturdy and protected
Corrosion and UV-resistant outdoors
Easy to use and a good size
Best toddler trampoline
On Sale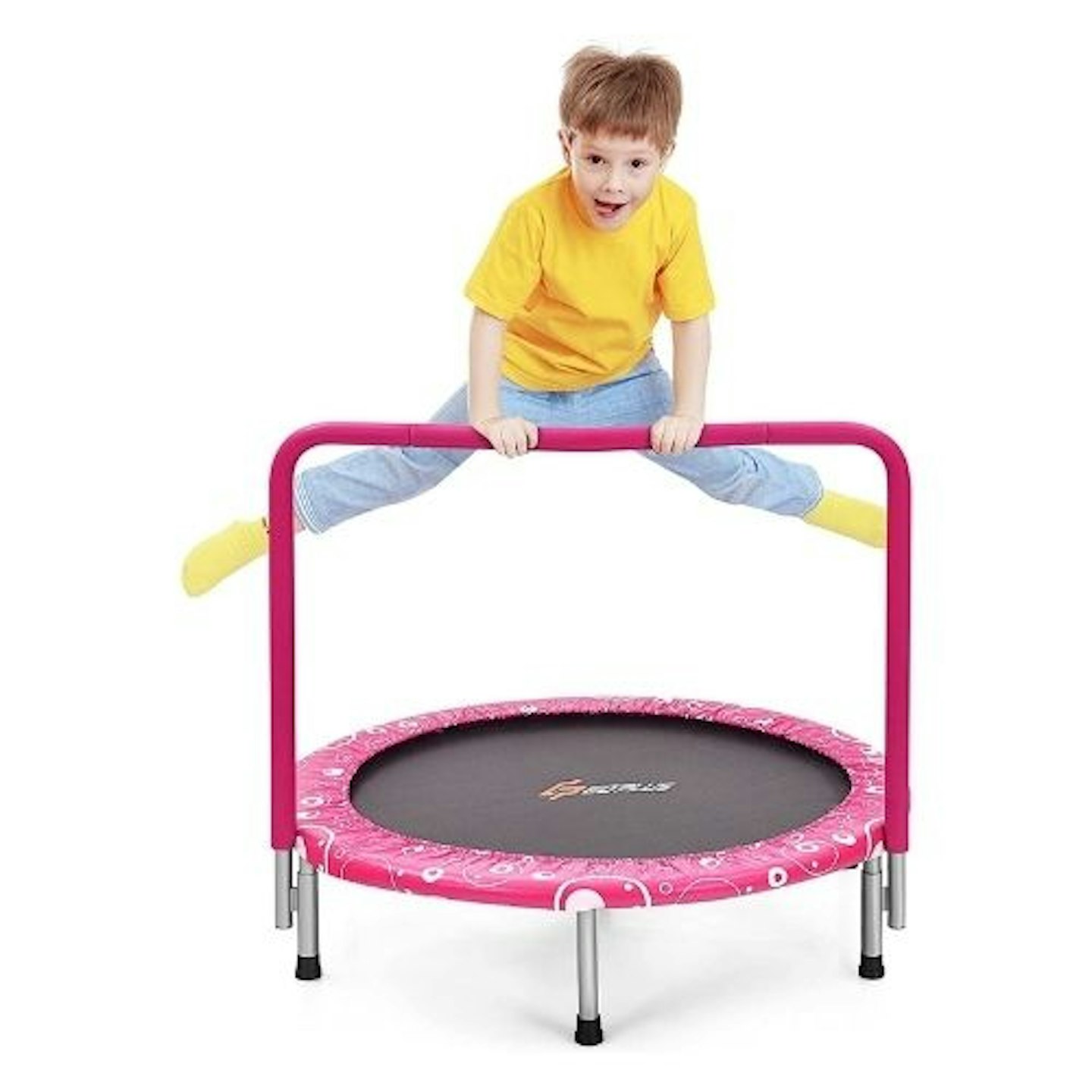 Amazon
Description
We couldn't finish off our list without a perfect outdoor toddler trampoline for our younger
Pros
Conveniently foldable and transportable
Suitable for indoor or outdoor use
Strong weight capacity
Cons
Not bouncy enough for some
FAQs
What trampoline should I buy?
It can be overwhelming to know which trampoline will be the best for your modern garden so we've broken down some easy ways to think about what you're buying. Don't forget to grab a trampoline cover whilst you're here.
Size: Do you want a small one-child trampoline that's 6ft or 10ft, or do you have the size to fit a 14-ft trampoline in your garden? This all depends on what you can afford, how much space you have and how many children you have.
Weight limits: Some trampolines have smaller weight limits than others. If you have a big family that will be having loads of fun on your trampoline, you may want to keep an eye out for that.
Safety: Many trampolines will come with safety nets included but you'll want to keep an eye out just in case. We recommend getting a safety net, safety pads and even pole safety pads. You can also get ladders for easy entry.
Materials: With a trampoline, you'll want the highest quality materials. Check the durability of materials including the frame and padding. You should also look at reviews to see what others have experienced.
So, with all this in mind, we've organised the best trampolines in size order from 6ft to 14ft - make sure to check out all of the top choices below.
What to read next
Description
Discover everything you need to know to make your outside space look fantastic, quickly and
Caitlin Casey is a Senior Writer for Modern Gardens, heat, Closer, and Grazia. She covers shopping, women's lifestyle, popular culture as well as all things trending.