There is a reason why Dubrovnik has been dubbed the Pearl of the Adriatic. Not to mention, "heaven on earth" by George Bernard Shaw. It's simply put, beautiful. Nestled along the stunning Dalmatian coast, it's a city rich in history and enchanting architecture.
If you thought your garden was a hidden gem, just wait until you see this one. As soon as you walk through the gates of Dubrovnik's Old Town, it's as if you're stepping back in time. Quite literally, you're surrounded by history in one of the best-preserved medieval towns in Europe – and a listed UNESCO World Heritage Site.
Why they ask? Imagine an Old Town so crammed within medieval fortifications, the labyrinth of narrow stone streets bursting with culture and character is too much to take it in all at once. Whether it's the St Blaise's Church, the Onophrian Fountains, the Rectors' Palace or the Franciscan Monastery that houses Europe's oldest pharmacy – there's plenty to see and get inspired by.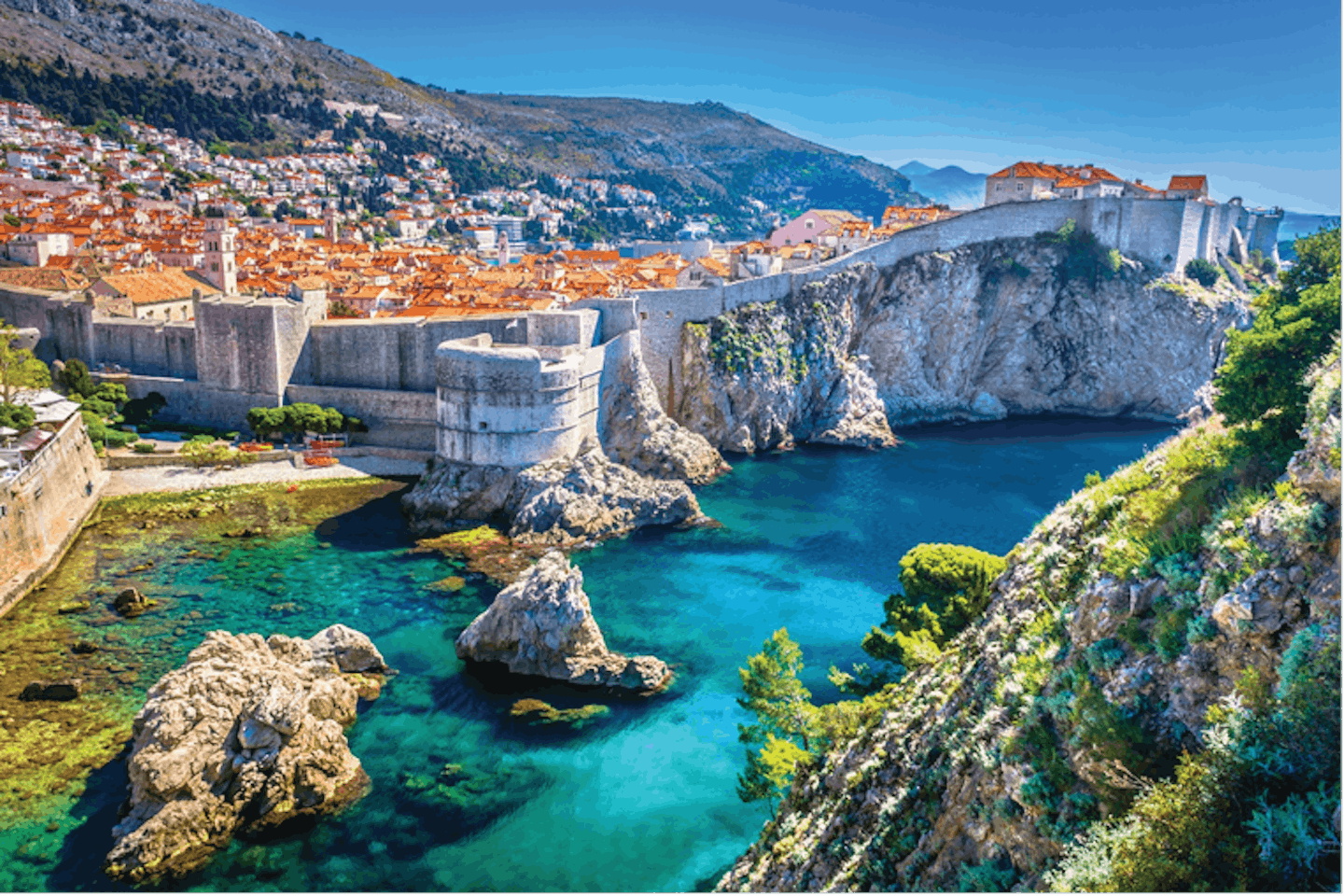 Perhaps, there could even be an opportunity to bring a piece of its charm home with you. That's right. Think Gothic, Renaissance, and Baroque – these are all styles that you can easily infuse into your at-home garden décor.Whether it's the quaint squares or palaces, elements such as the marble paving can be replicated… to a degree!
If not, there are also many souvenir bargains and handmade crafts by the locals to be found. Let's also not forget about the Adriatic Sea perched right around. Crystal-clear waters and pristine pebble beaches, it's the kind of view many would love. And, the kind of view you need to witness in person to truly appreciate.
Something Mistral Holidays has made all the while possible. Established in 1993, the tour operator has been refining their specialised tours for 30 years. The company is also a three-time winner of the prestigious 'Best Customer Care' award by the Newspaper Publishing industry. Not to mention winning many highly coveted British Travel Awards for five years in a row. From resort-stay holidays, escorted air-tour holidays, yacht cruises, city breaks and escorted coach holidays, there's plenty on offer.
So, if you need inspiration for your next garden renovation, now is your chance to do it properly! We've compiled two of our best-selling trips to Croatia below.
To book or for more information visit: www.mistralholidays.co.uk/GA. Don't forget, there is a special buy one get one half price* offer live until 30th November 2023 on Mistral's 'Croatia's Dubrovnik Riviera & Montenegro' and '4* Pearls of Croatia Yacht Cruise' holidays using the voucher code GDNHALF.
Best Mistral Holidays tour deals:
Description
Buy one get one half price* using the discount code GDNHALF. Discount offer ends 8th December
Description
Buy one get one half price* using the discount code GDNHALF. Discount offer ends 8th December
Terms & Conditions:
Operated by Mistral Holidays. ABTA V0669 and ATOL Protected 6900. Subject to availability and full T&C's apply. Single room supplements apply and single cabin supplements apply and are available upon request. Flight supplements apply from some airports and dates. Prices are per person, based on two people sharing a twin or double room for Croatia's Dubrovnik Riviera & Montenegro holiday, or two people sharing a twin/double lower deck cabin for the Pearls of Croatia Yacht Cruise holiday. *Discount offer applies to new air holiday bookings only and applies to the base holiday price and excludes any supplements or upgrades. Offer expires 08/12/23 Discount codes cannot be used in conjunction with any other discount codes, promotions or offers and can only be used with the holidays shown above. Prices shown are inclusive of current discounts and are subject to flight and accommodation availability. Prices are correct as of 25/10/23 and are subject to change without notice and will be confirmed upon enquiry, see our website for latest pricing. Please not, should circumstances require or on some dates with high demand we reserve the right to use an alternative 4 star hotel in the Porec area for the Croatia's Dubrovnik Riviera & Montenegro holiday. For full terms and conditions please see our website.