Gardening is well-known as being a brilliant form of exercise but if we use the wrong equipment it can often lead to plenty of aches and pains the next day and sometimes worse.
After all, we gardeners are not all the same shape and size, so why should our tools all be the same dimensions? If you're bending too much for too long, or stretching too high, then you unfortunately increase your chances of injury.
But help is at hand (literally!). Enter the WOLF-Garten multi-change® system – a lightweight, interchangeable gardening tool solution where every tool head fits every handle. Simply choose the handle that suits your height and task at hand and 'click' to attach the tool head. It could not be easier. The selection of 11 handles of differing lengths and more than 50 tool heads means there are hundreds of possible different combinations.
The WOLF-Garten gardening tool collection offers the total solution from lawn care, soil and cultivation, tree and shrub care through to general garden maintenance. The multi-change® system offers many advantages: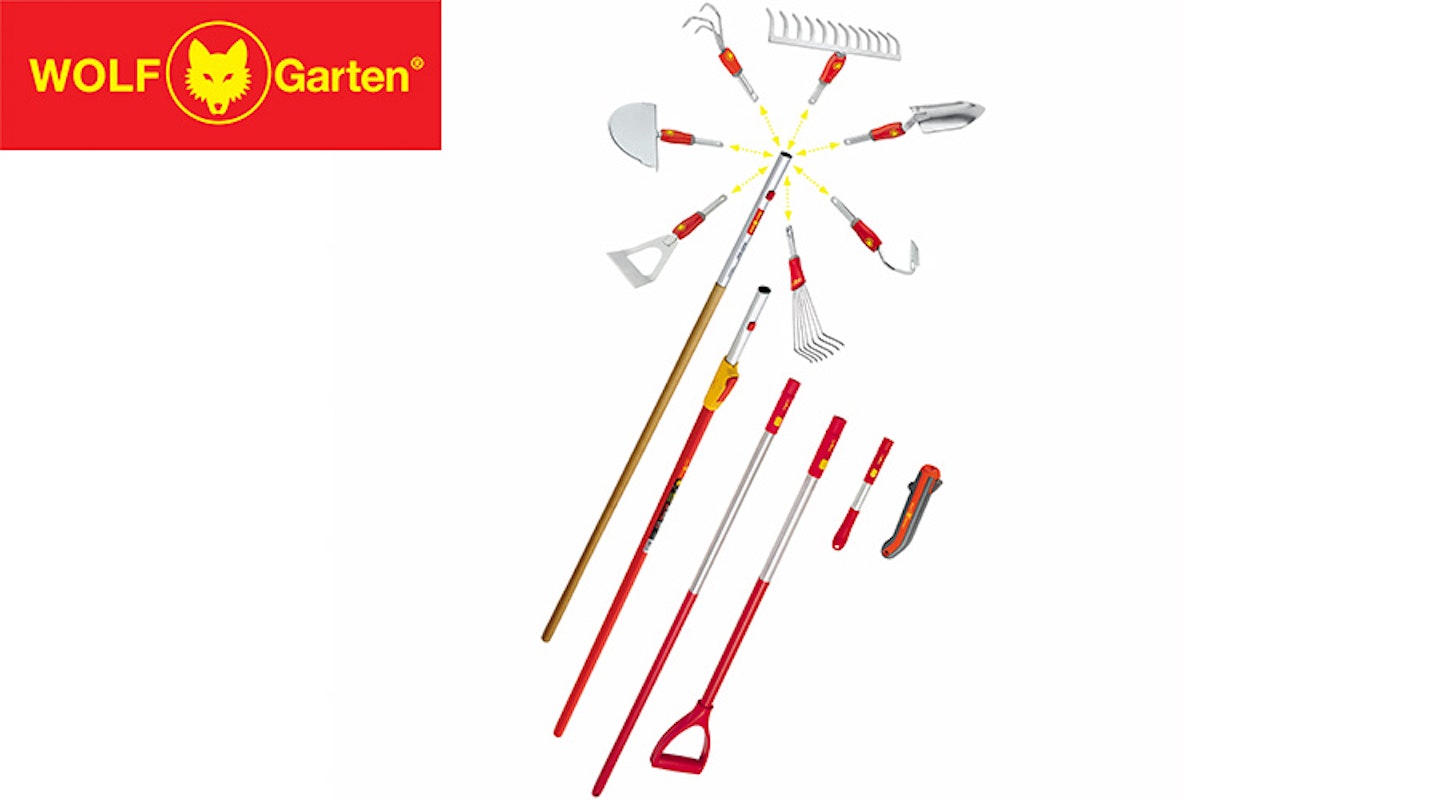 ✽ Simple, quick change of the device heads with a simple click.
✽ Tool heads easily combined with the various handles.
✽ Handles are available in varying lengths and materials to fit your height for ergonomic and back-friendly working.
✽ Telescopic handles enable safe work at height even without a ladder.
✽ The devices are particularly resilient and handle even the most extreme soil and working conditions.
✽ Developed for the rigors of the garden with a special coating making them particularly durable and weather-resistant.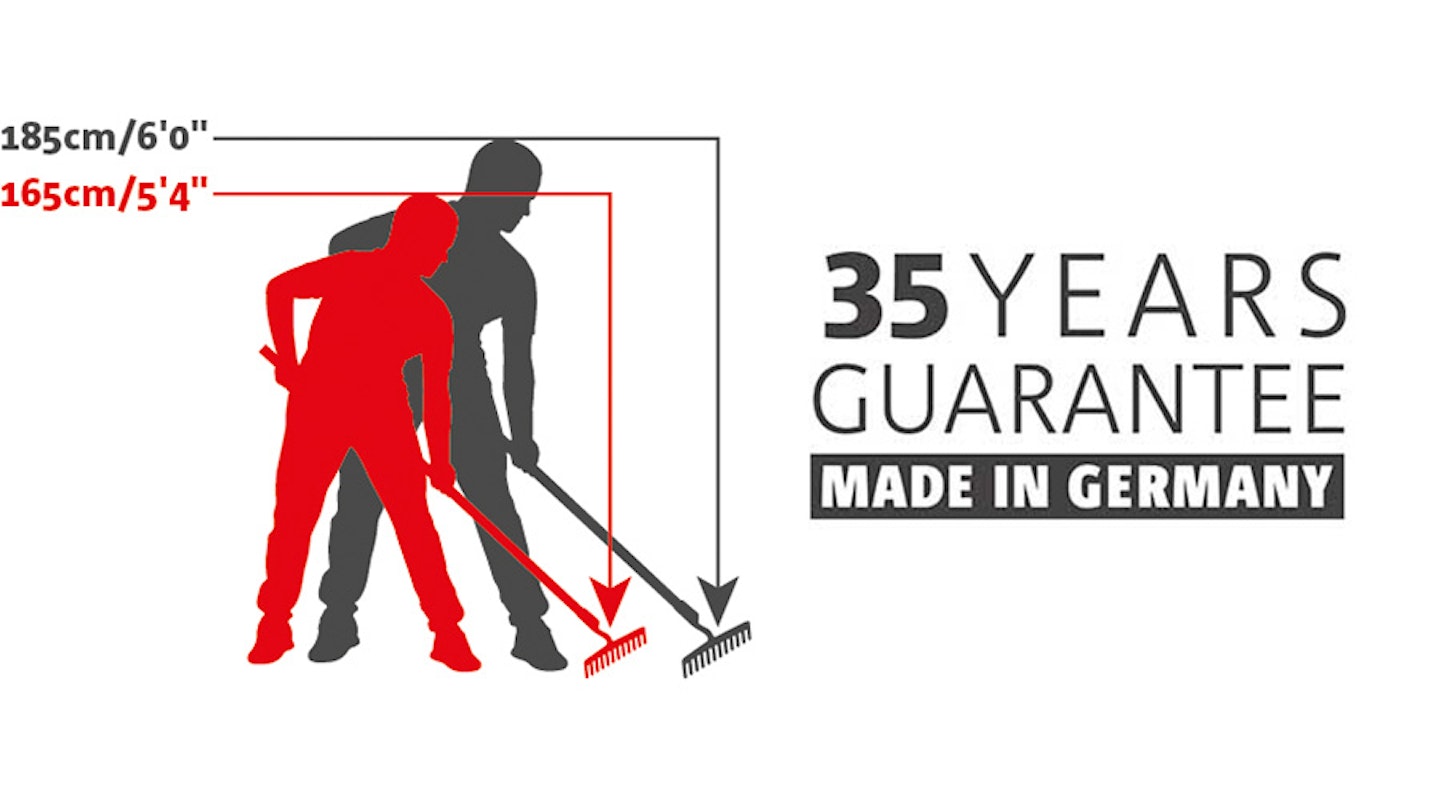 Support your back with the various handle lengths of the multi-change® system, ensuring you stay upright and relaxed when gardening.
The WOLF-Garten philosophy is to provide gardeners with gardening tools of premium quality and performance following rigorous quality testing covered by a comprehensive 35 years guarantee. The multi-change® system is made in Germany using high-quality materials, excellent workmanship, innovative functionality and design.
Special offer
Visit wolfgarten-tools.co.uk to find out more about the benefits of the multi-change® system and use discount voucher MG20 at checkout for 20% off and free P&P until the end of September 2023!
Where to find them
✽ Website wolfgarten-tools.co.uk/
✽ Facebook facebook.com/WOLFGartenUK/
✽ Twitter twitter.com/WOLFGartenUK
✽ YouTube youtube.com/user/WOLFGartenTools
See the tools in action on YouTube: