Looking to gift this Holiday?
We have over 50 different magazines for you to choose from on Great Magazines, PLUS get a Retail eGift Voucher worth £10 when you take out an annual package subscription.
Print and Digital membership plans
Alongside the carefully curated content you'll find in the regular issue of Modern Gardens magazine, a Modern Gardens membership helps you make the most of your garden and enjoy your outdoor space. Our exciting new digital membership offers exclusive content, member-only rewards and discounts, full access to previous issues and so much more via the app and members' website!
Choose between a range of membership plans below:
View your digital options on the Modern Gardens members page here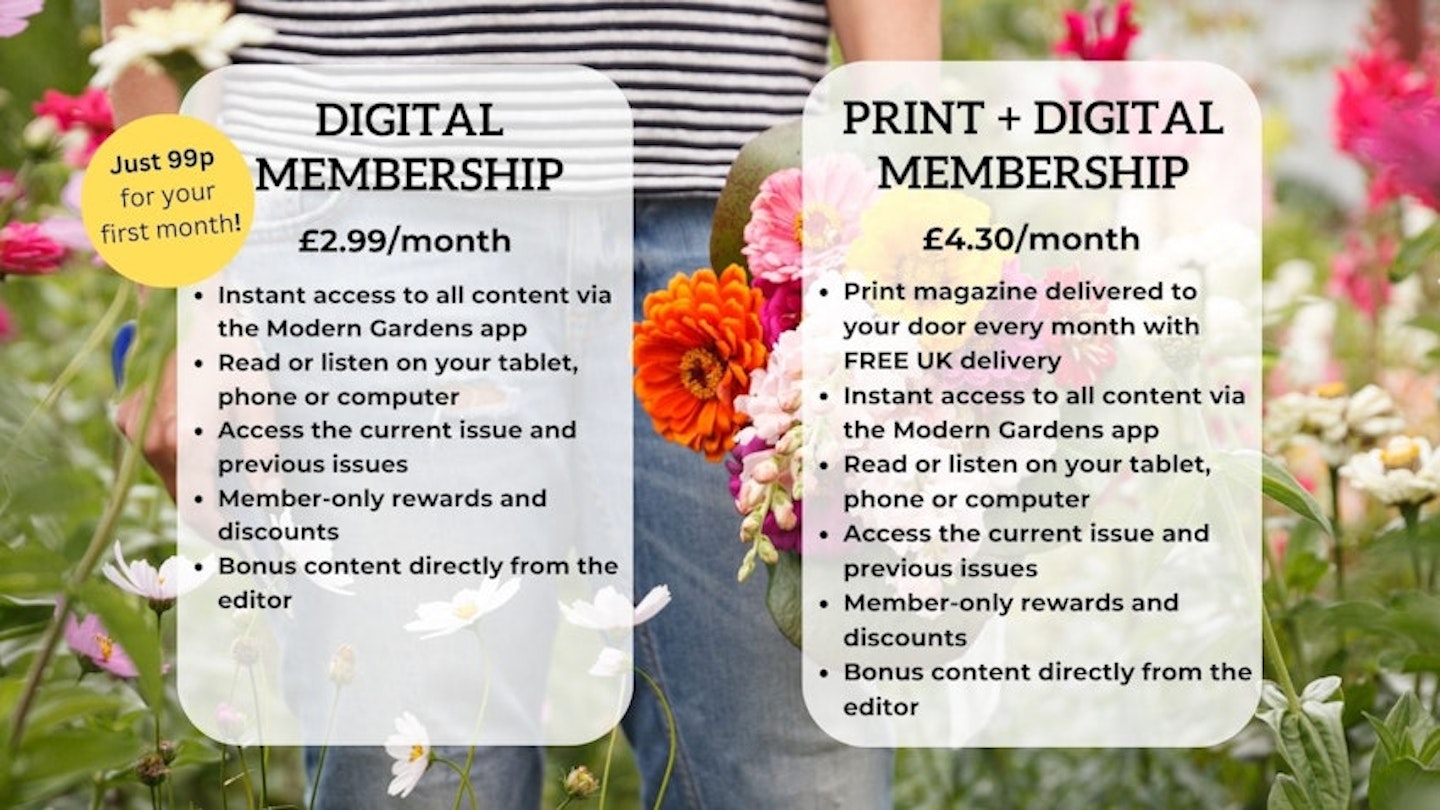 Just want a Print Subscription?
Get your magazine delivered straight to your door with FREE UK Delivery at Great Magazines!