Our April issue is out now and check out our new look!!
We've had a bit of a trim and tidy-up ready for spring and we are here for you with new ideas, easy tricks and useful information to help you create your very own oasis of outside loveliness!
This issue is all about small gardens, but is full of big ideas. Find out how to grow tasty treats on your patio, learn the secret to pick-all-summer strawberries, 22 easy-grow fruit and veg for small spaces and feel-good fresh herb drinks! Plus step-by-step on how to sow stunning sweet peas. We help you to grow the plants you love, no green fingers required!
Plus get a FREE pack of Calendula seeds with this issue*! Learn how to sow them by watching the video below
*Seeds not available in Northern Ireland or Ireland.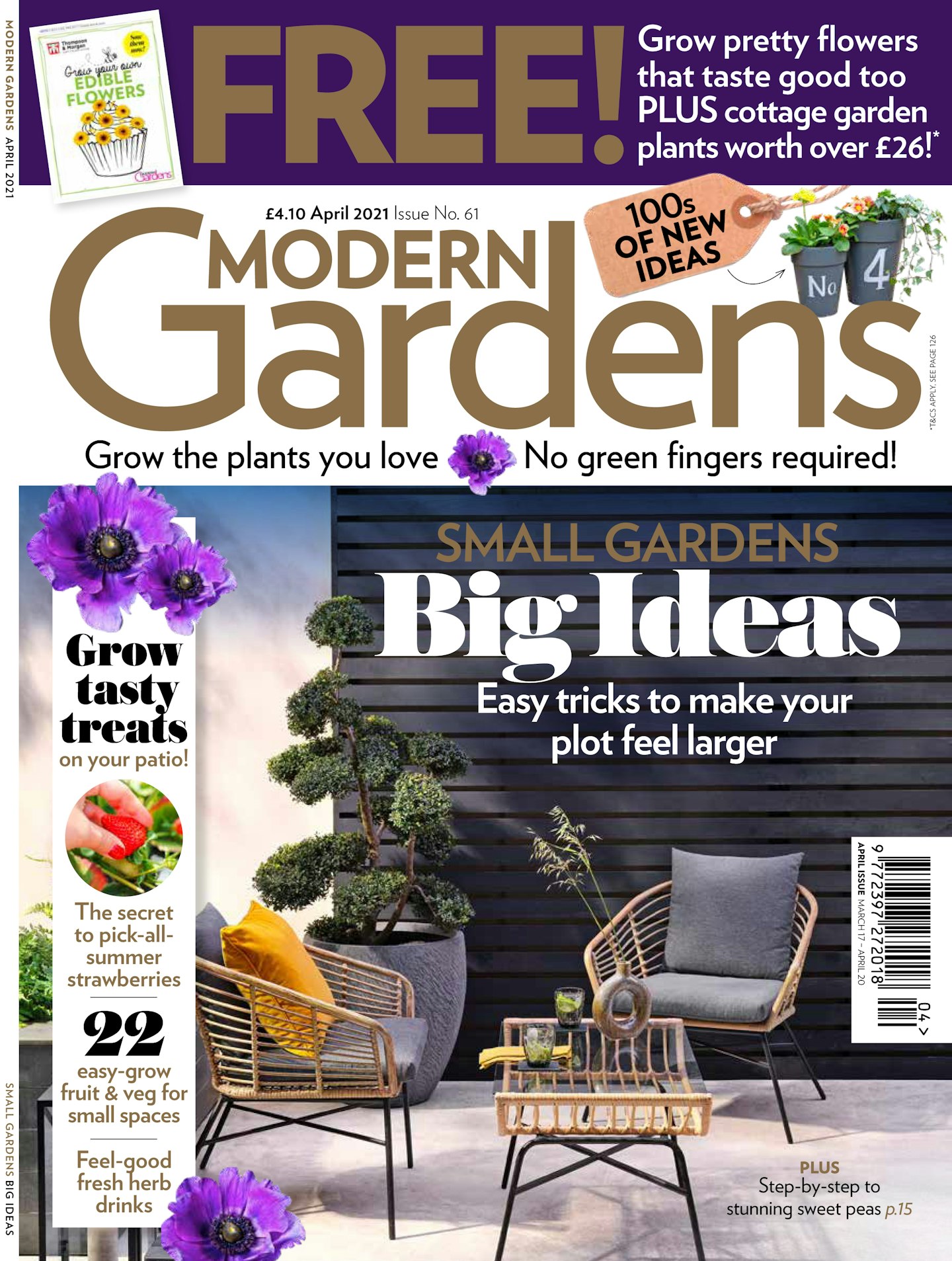 Description
FREE seeds on print copy to UK addresses
Description
Save with great offers and get FREE P&P