However big or bijou your front garden is, it's time to give it a revamp and turn it into a lovely space! Lots of us only use our front garden as a practical space to park a car or as a buffer for road noise and passers-by, but why not think of it as a starter to the main meal of your back garden instead?
You'll make your house look so much better, adding value in a volatile market as well as raising a smile every time you return home. Pick and choose between these easy-to-achieve front garden ideas for a clever balance of show and substance, functionality and fun in the UK.
To find out all of the best ideas and get access to some amazing Members-only rewards and prizes, become a Modern Gardens Member today. It costs as little as just 99p.
Description
Discover everything you need to know to make your outside space look fantastic, quickly and
Create a pretty informal path to your front door
Turn a boring patch of lawn into a low-maintenance eye-catching design of gravel and paving slabs with interplanting (no need to keep dragging the mower out!).
First, get rid of the existing lawn to avoid weeds or grass shoots growing through. You can do this in two ways: use a spade or lawn edger to cut the grass into narrow strips then lift the turf up with the spade, rolling it as you go. Or smother it with cardboard, old rugs or similar to starve it of light, air and water and, after 2-3 weeks, clear the decomposed grass with a fork or spade.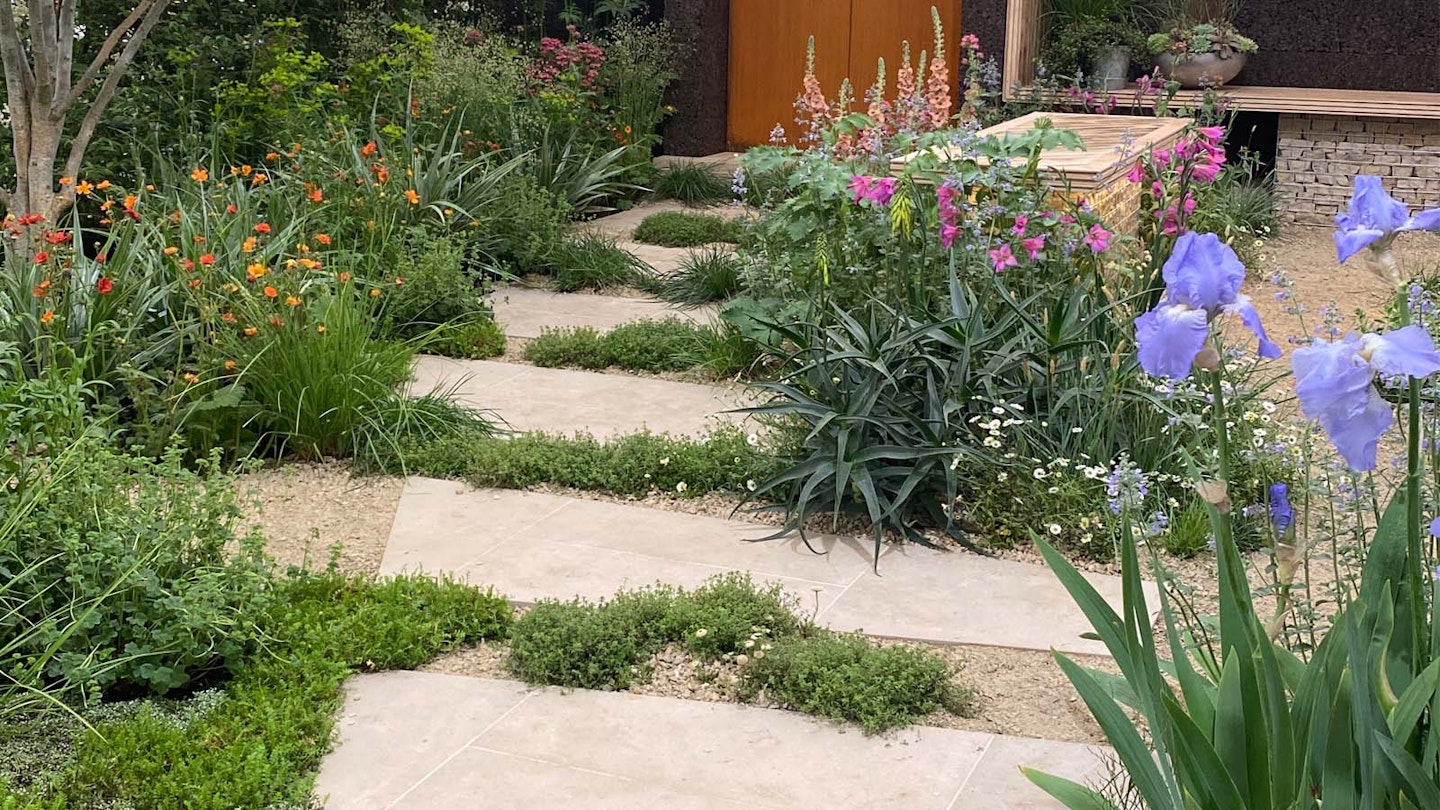 Once cleared and raked level, decide where you want the slabs and, for each, add a 2cm layer of sand, firming it hard with the back of a rake or ideally a tamper and level again. Add a 4-5cm layer of ready-to-use concrete, smooth flat using a trowel, dampen the underside of the slab by spraying with water using a hand mister, then lower the slab on the concrete. Gently tap the surface with a rubber mallet to fix in place, using a spirit level to check it's even.
Put down sheets of weed membrane, overlapping them as you go, and peg into place along the seams and all around the edges. Cut crosses into the membrane to expose the slabs, and the soil underneath where you want the plants. Dig holes and plant, water, then place the membrane flaps back over the soil. Cover the membrane with a layer of gravel so it's flush with the slab edges, pushing it around the plants.
Add a sheltering hedge along the front boundary
As well as giving privacy and helping to reduce road noise, a well-chosen hedge can filter wind better than a fence and offer a home to wildlife. March is the perfect time to plant a hedge as the ground shouldn't be too hard and it's the last opportunity to buy bareroot plants that cost a fraction of the price of pot-grown ones.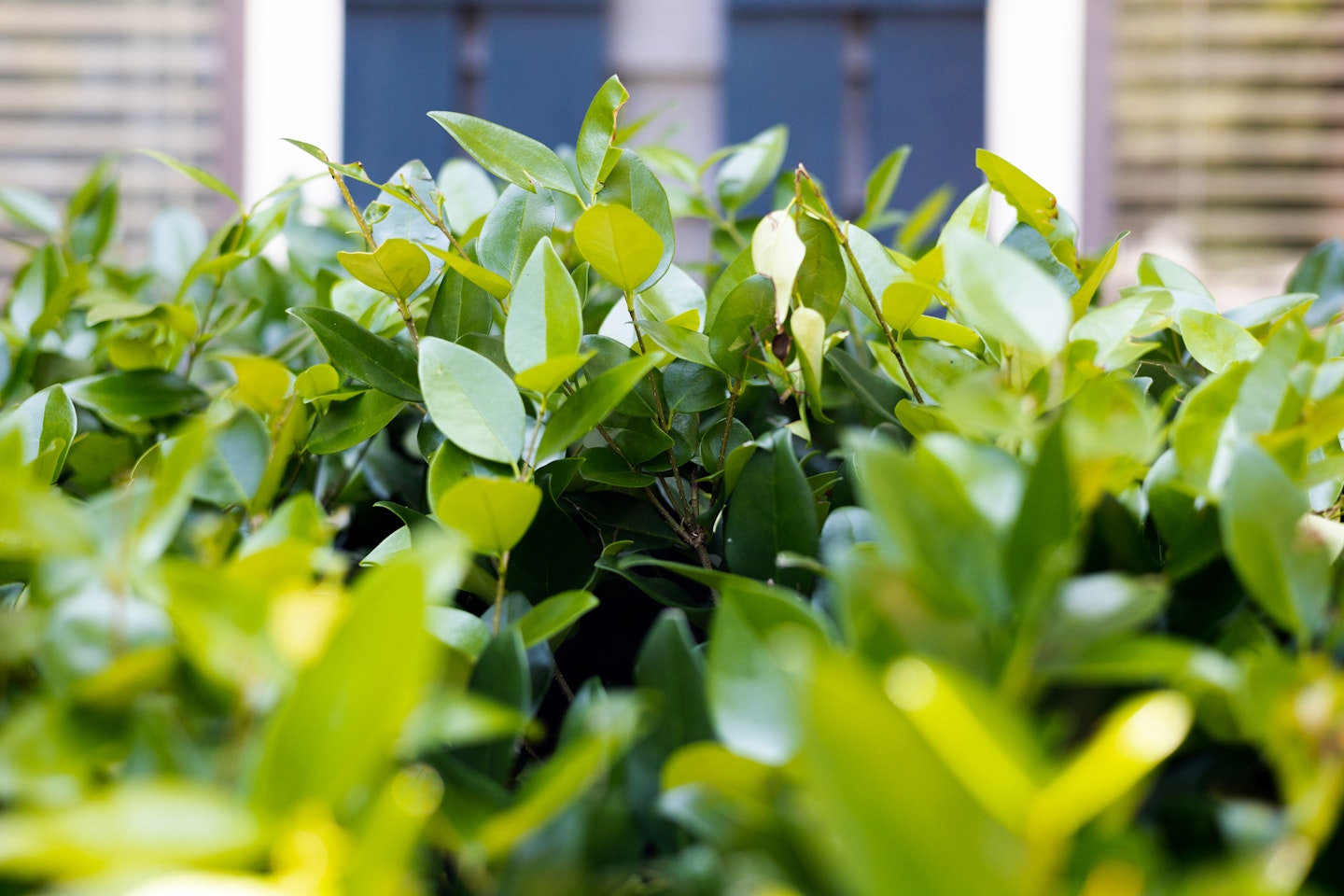 Want to continue reading about our easy front garden refresh ideas?
Find out the rest here and become a Modern Gardens Member. Memberships start at just 99p and you get so many benefits, from Members-only rewards and prizes to instant digital access and past Edition archives full of inspiration!