Want to grow a gorgeous garden in a happy alliance with Mother Nature? Us too! Garden designers are leading the way when it comes to sustainable solutions for our outdoor spaces and all we need do is feel inspired and adopt a few of their forward-thinking principles on a smaller scale. Take your pick from these environmentally savvy but still elegant ideas.
To find out all of the best ideas and get access to some amazing members-only rewards and prizes, become a Modern Gardens Member today. It costs as little as just 99p.
Description
Discover everything you need to know to make your outside space look fantastic, quickly and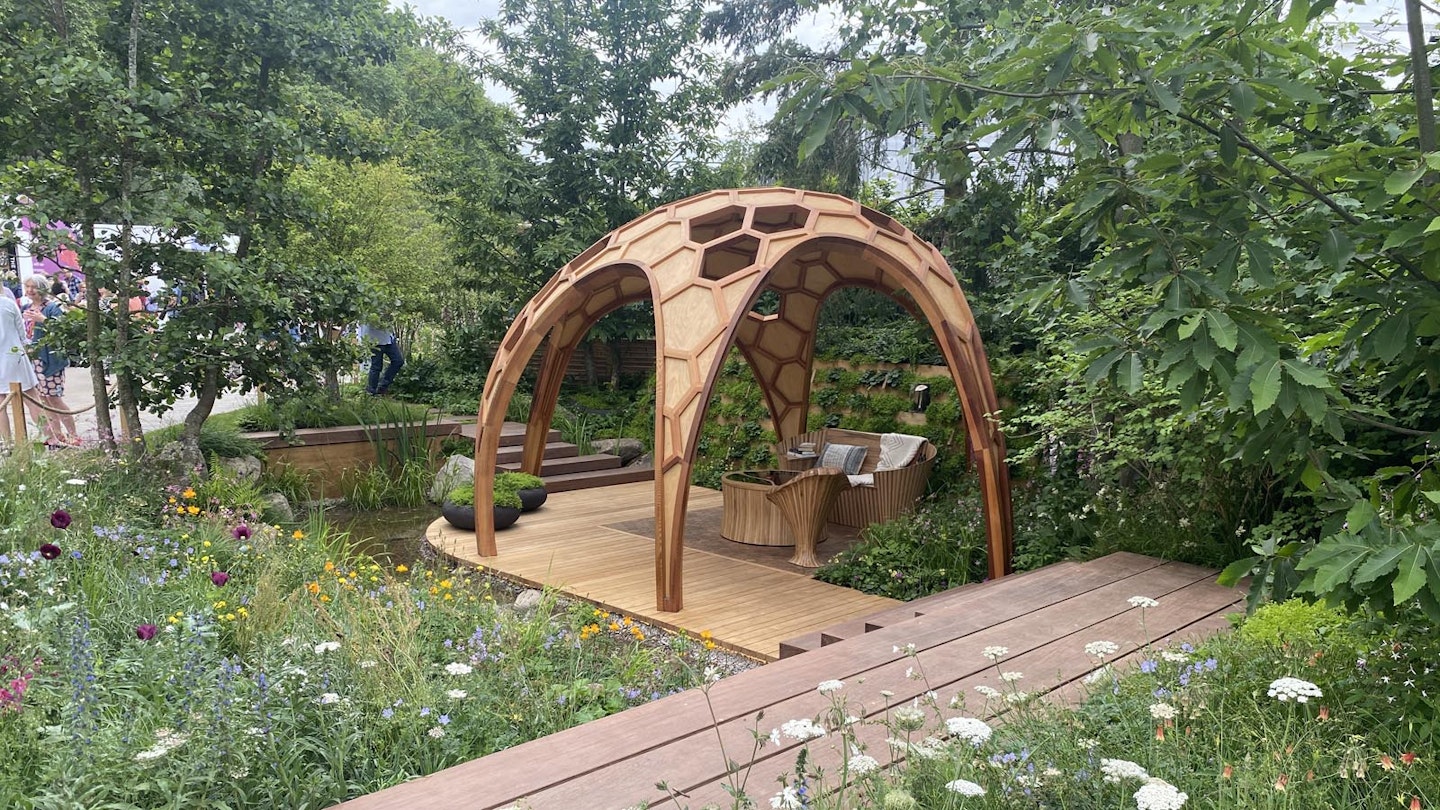 Embrace elegant meadow-style planting
With generous beds of wild and wonderful flowers inspired by the British countryside, The Meta Garden: Growing the Future wowed visitors at RHS Chelsea Flower Show 2022. Created by Joe Perkins, it proves that even the coolest-designed gardens can embrace a large dash of native and beneficial plants without compromising on style.
Create your own mini-meadow by sowing seeds in spring – the Mini Meadow Wildflower Seed pack contains plants on the Royal Horticultural Society's perfect for pollinators list. Or fill a border with any of the trusted plants and flowers grown by British Wild Flower Plants in peat-free compost in its Norfolk nursery. Choose mixed trays of plug plants for over 25 different habitats, conditions and soil, £49.99, for 52 plugs of 13 different species.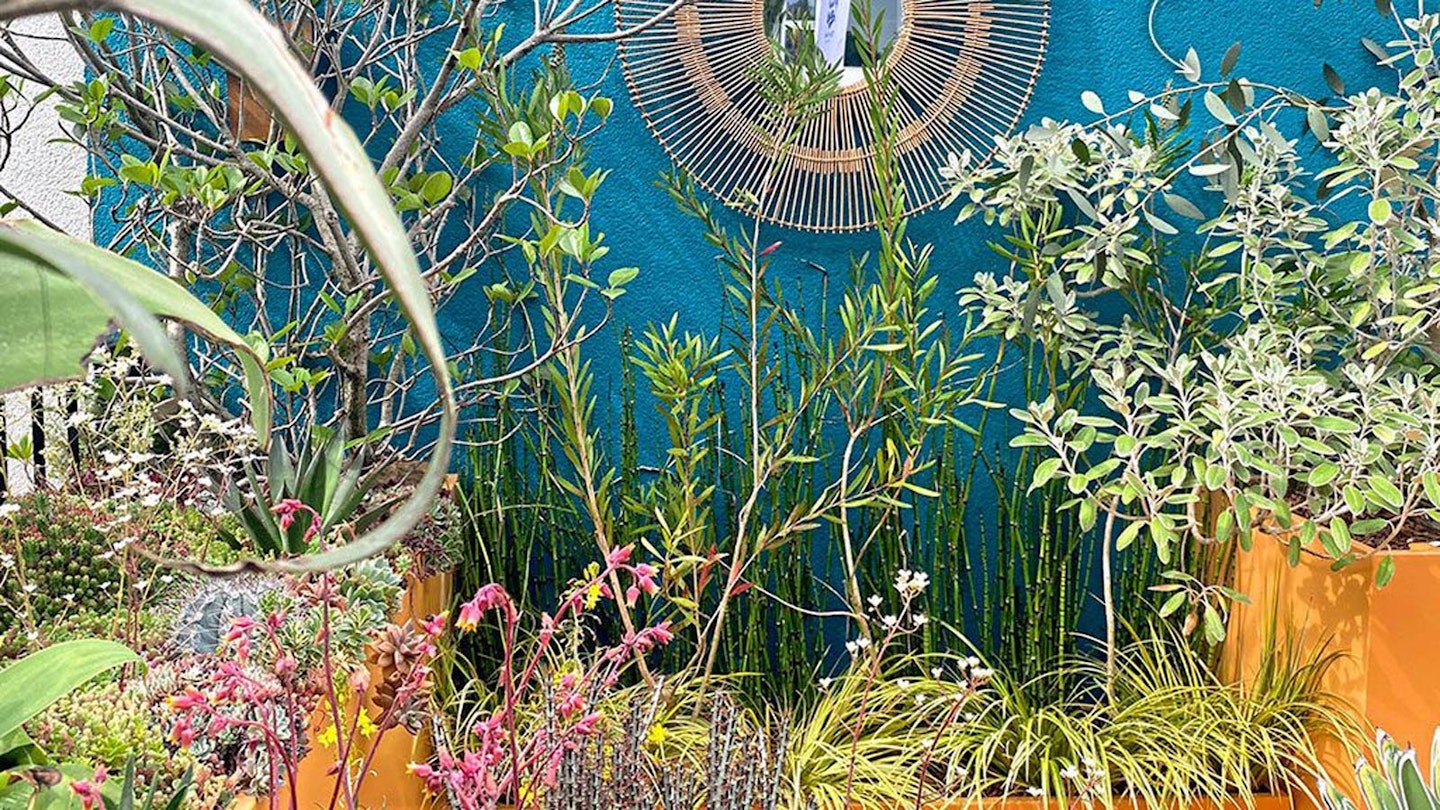 Use less water with easy-grow drought-resistant plants
Climate change means that rainwater is becoming a scarce commodity, especially during our longer and hotter summers. And with hosepipe bans set to become a regular annual fixture, it makes sense to grow plants to suit these changing conditions. In this stunning garden, designed by Tom Wilkes-Rios, the hot and vivid block colours on the wall and planters are reminiscent of warmer climates and reflect the sun-happy, no-water planting he's chosen including a foxtail agave and loads of fuss-free succulents.
All of the lovely plants sold by Southwold Succulent Co are British-grown in rural Suffolk. The six-plant starter pack for £20 will ensure all-year interest, and food for bees and butterflies, and the plants only need watering while they're establishing, then you can leave them be.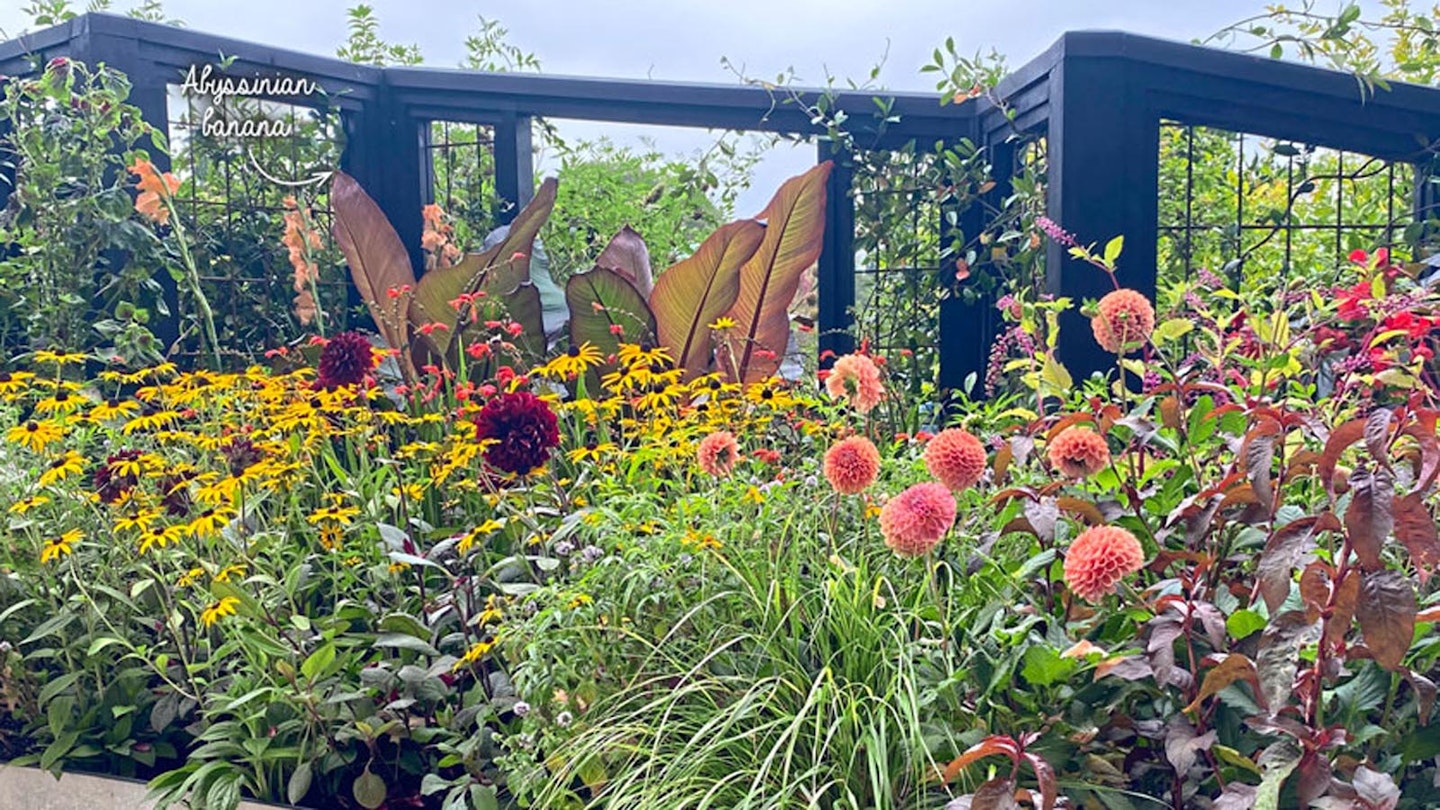 Grow sun-loving plants that adore a hotter climate
If you want the sunny hotspots in your garden to be full of colour, there are loads of beauties to choose from, as this Universal Window Box in the RHS COP26 Garden at RHS Chelsea Flower Show 2021 proves. It was designed by Marie-Louise Agius and inspired by the UK's hosting of the 26th UN Climate Change Conference of the Parties. You will still need to water them regularly but as they're adapted to sunny climes, they'll naturally thrive. We love how the bronze-coloured Abyssinian banana forms a dark backdrop for the vibrant dahlia and rudbeckia blooms.
Dahlias are the national flower of Mexico and love full sun, as long as you give them a good water once a week. Find your perfect match at Peter Nyssen with over 250 to choose from, £2.90 per tuber.
Want to continue reading about our eco-friendly design ideas?
Find out the rest here and become a Modern Gardens Member. Memberships start at just 99p and you get so many benefits, from Members-only rewards and prizes to instant digital access and past Edition archives full of inspiration!